Celebrating our Change Makers in Equestrian - Part 1
As part of National Volunteer Week we wish to acknowledge and celebrate all our amazing volunteers that help make this sport possible.
We called from nominations from the community to reconise some of the incredible people in our sport and the positive change they have provided for Equestrian.
Some of these peer-nominated Volunteers are recognised below.
Tania Hay, TAS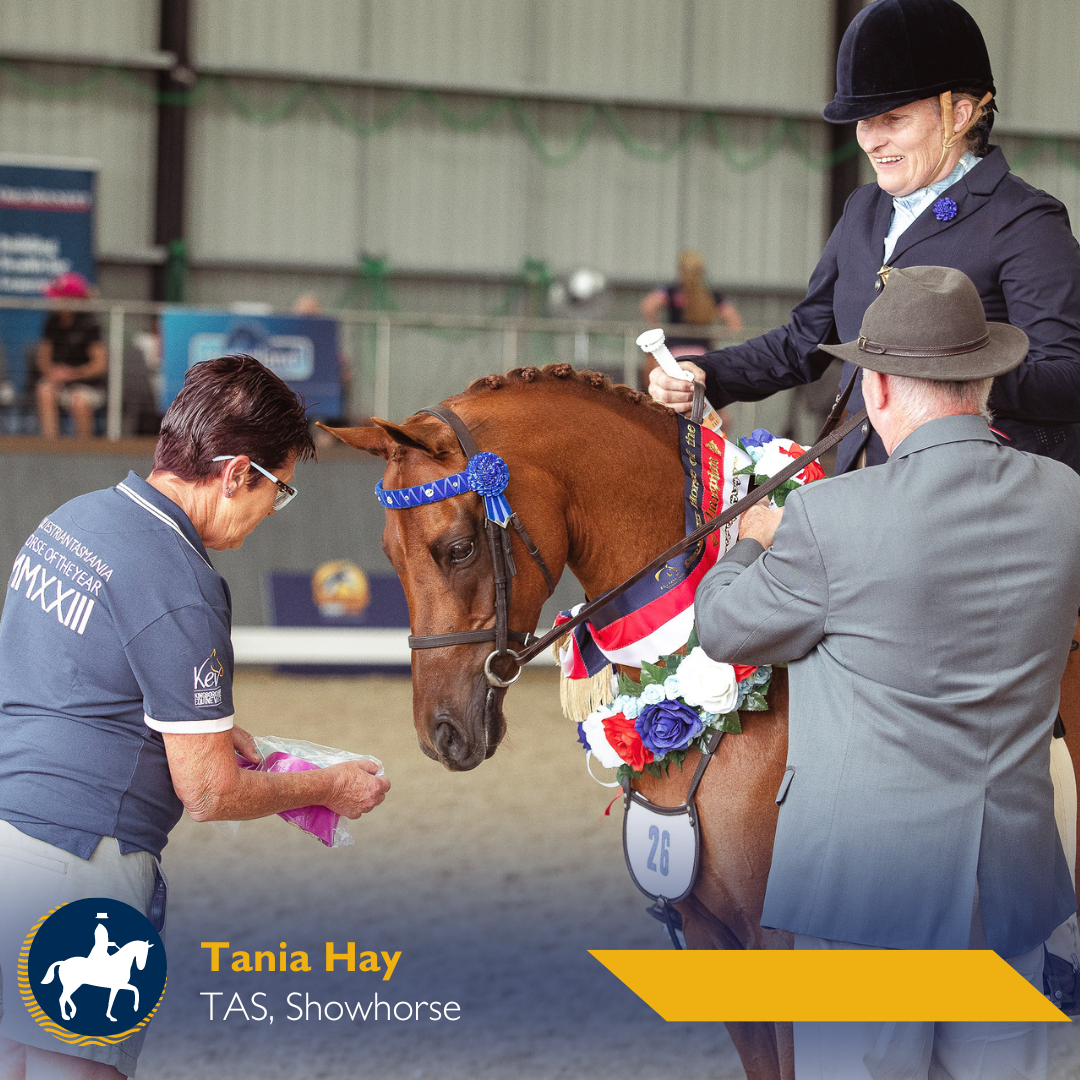 "Tania encourages everyone to come and have fun at training days and competition's. She has encouragement groups at Showhorse training day introducing kindergarten class for young horses and nervous riders. In hand classes at training days & small classes. She fosters a positive fun day for all from mock show classes ridden & in hand, team dressage days to make sport fun and relaxed day. She even provides treats for humans & ponies.Encourages all from young, nervous to older riders. We love her sense of humour and she ensure everyone has a safe fun time. She also organises the dressage training days and goes above & beyond to accommodate riders and coaches. She is also a positive coach with amazing energy. Organising competition & HOY with lots of encouragement class for all. As an older rider dealing with young pony she gave me the confidence to compete him in a safe environment."
 - Nominated by Leanne Moore
Corien Ridley, WA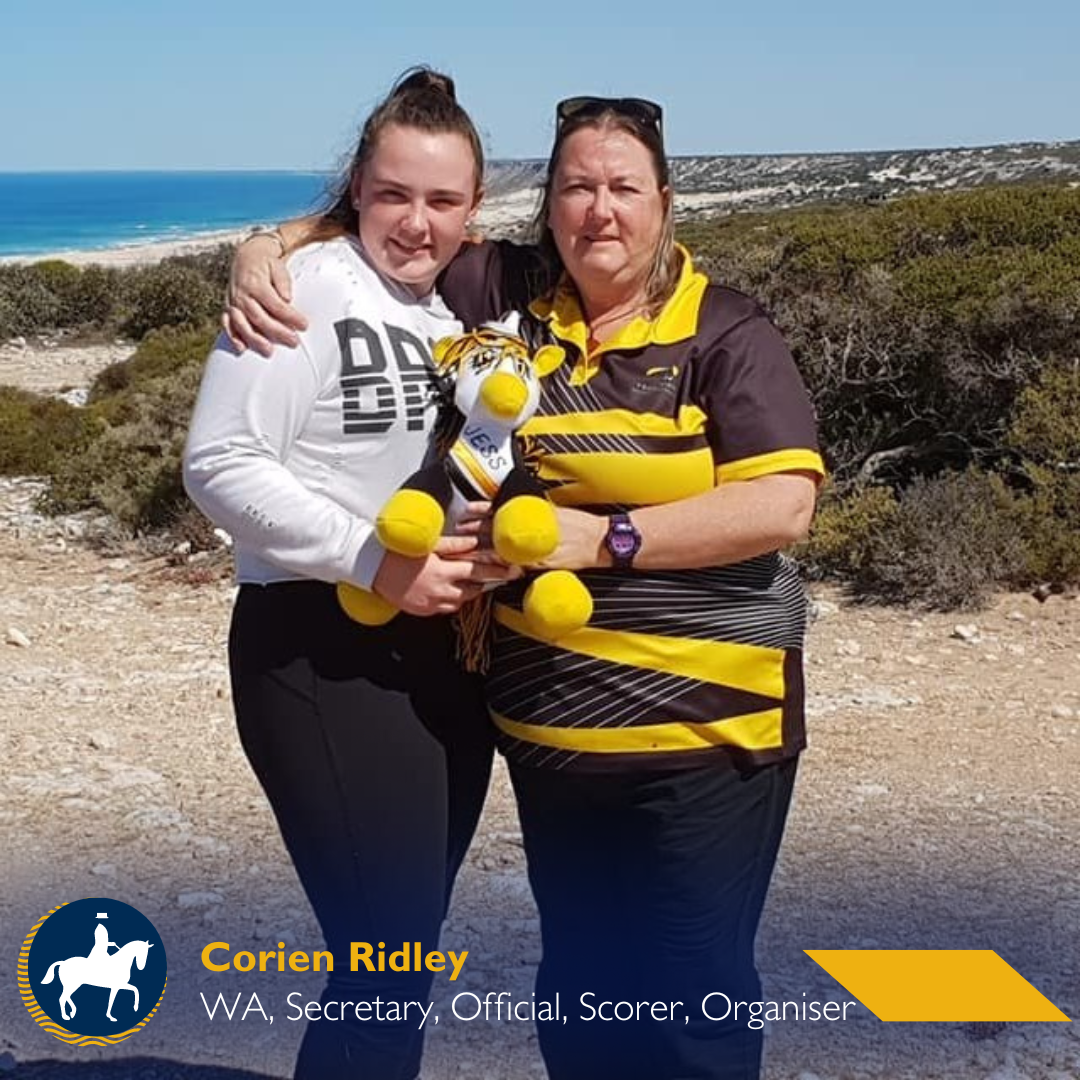 "There is nothing equestrian this lady doesn't know. Always super friendly and happy to share her knowledge and experience. Any event Corien is involved in orgainising is super well run and organised. Such an approachable official to ask any questions or concerns. Corien lives rurally and travels huge km's to volunteer at EA events not to mention the time she so generously gives our sport, always taking up opportunities to educate herself on rule updates and changes at her own expense. Always congratulates and encourages the younger riders. I cannot recommend this lovely person more."
 - Nominated by Tammy Bolton
Rebecca Andrews, NSW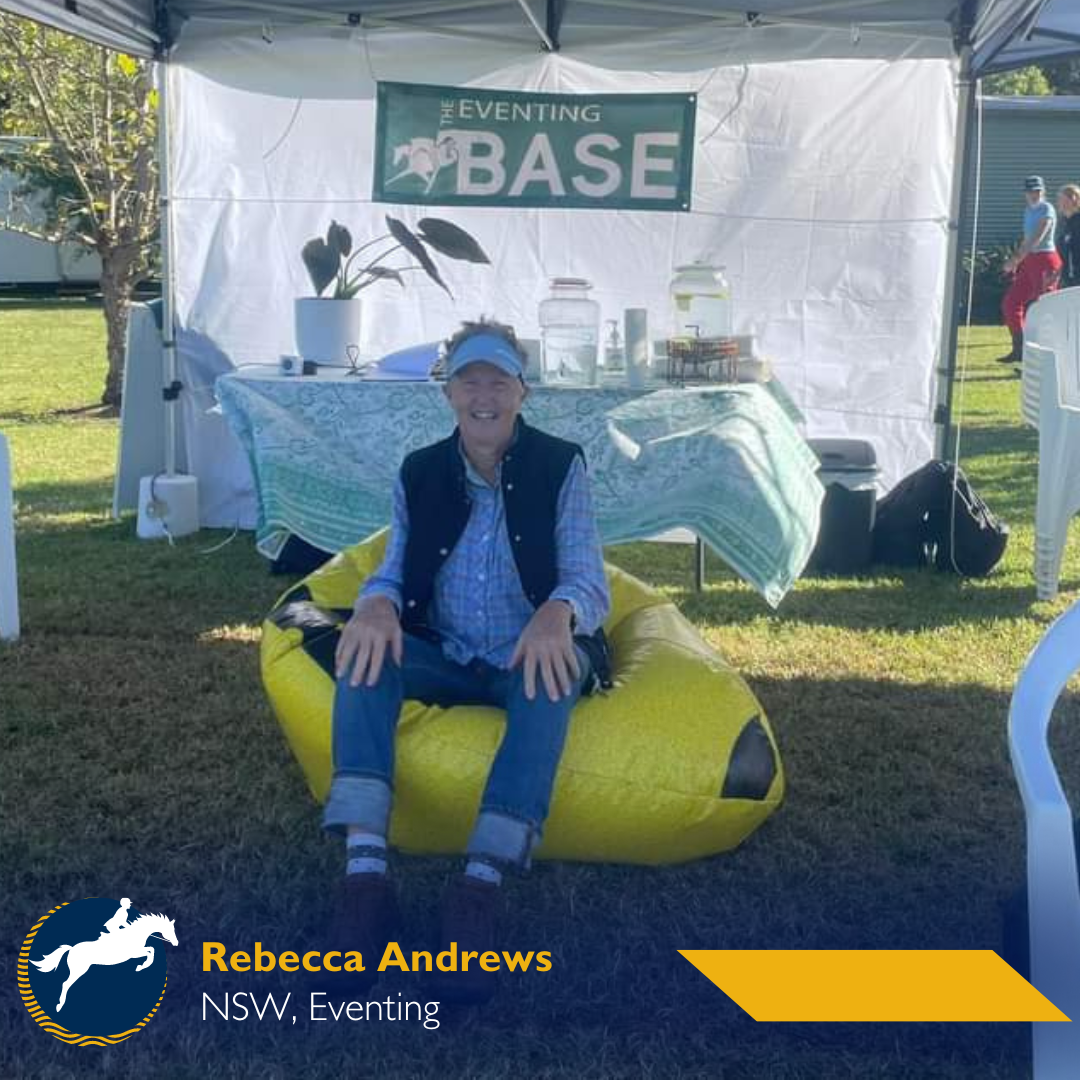 "Rebecca is an EA Volunteer stalwart and epitomises the word VOLUNTEER (also does RFS, Church etc).    She is selfless. I work with Rebecca at Sydney International 3DE and she organises all the volunteers for the cross country - and more!  Long days dont stress her, she is always smiling and talking and she will always offer assistance to others throughout the event even though her volunteer role is full on! The most positive person to have at an event at any time, just makes it a joy to volunteer alongside her at an event!"
 - Nominated by Di Saunders
Julie Battams, VIC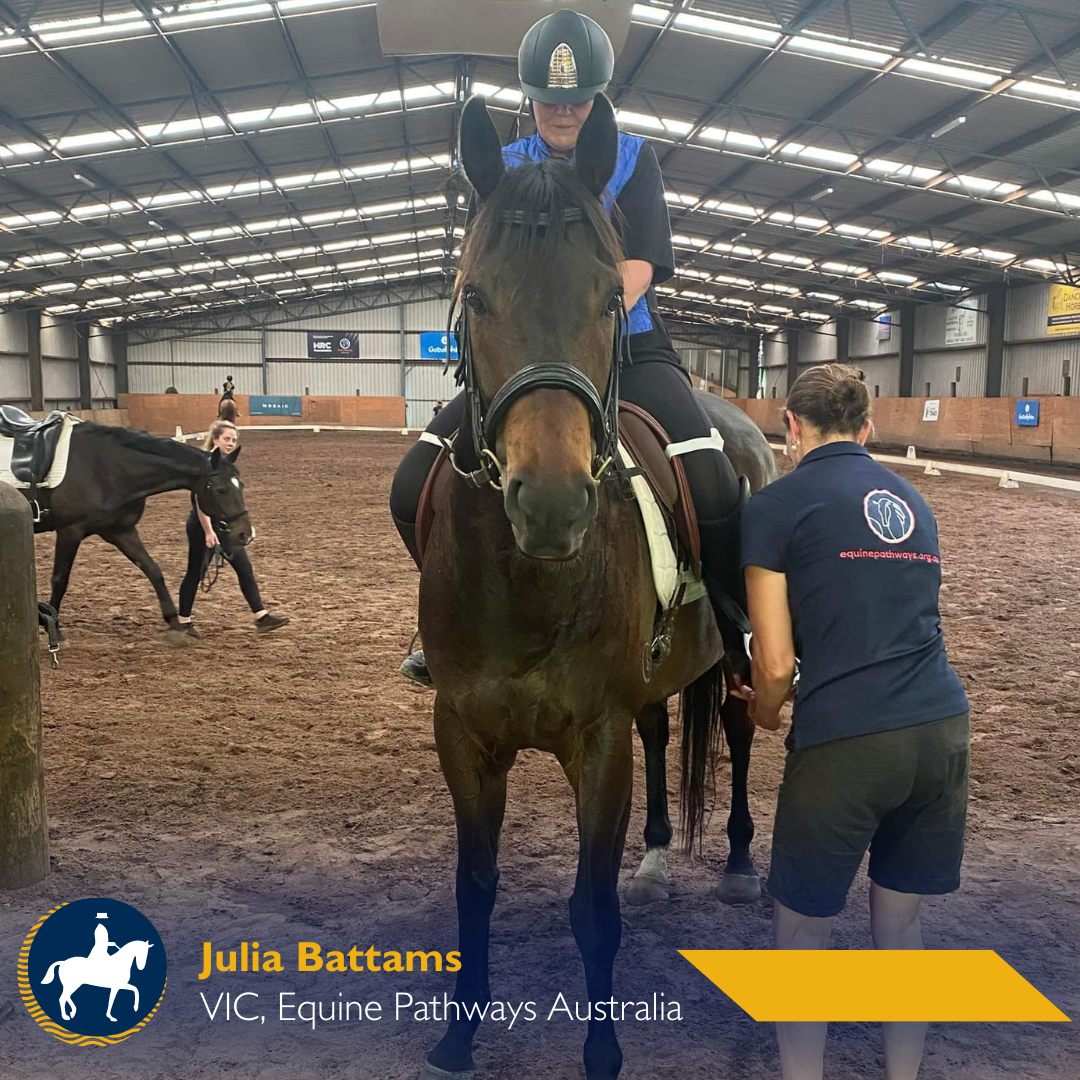 "Julia started a non for profit program for recreational, vocational and high performance pathways. Equine Pathways has grown to support many disabled riders and athletes the opportunity to add to their quality of life giving purpose and passion to all participants. She works well outside the scope of PEM and often is the shoulder we cry on, the best backing us 110%, sharer of knowledge and provides a safe place for all."
 - Nomiated by Rebecca Webber
Danielle Velisha


"Danielle has been leading the painting crew for a number of years. She is a force to be reckoned with when it somes to having the jumos at Melbourne 3DE looking amazing. She has also helped dress the course and last year was the mastermind and logistics cordinator behind the lovely steel animals all over the course!"
 - Nominated by Michelle Berry
Yvette Vlies, QLD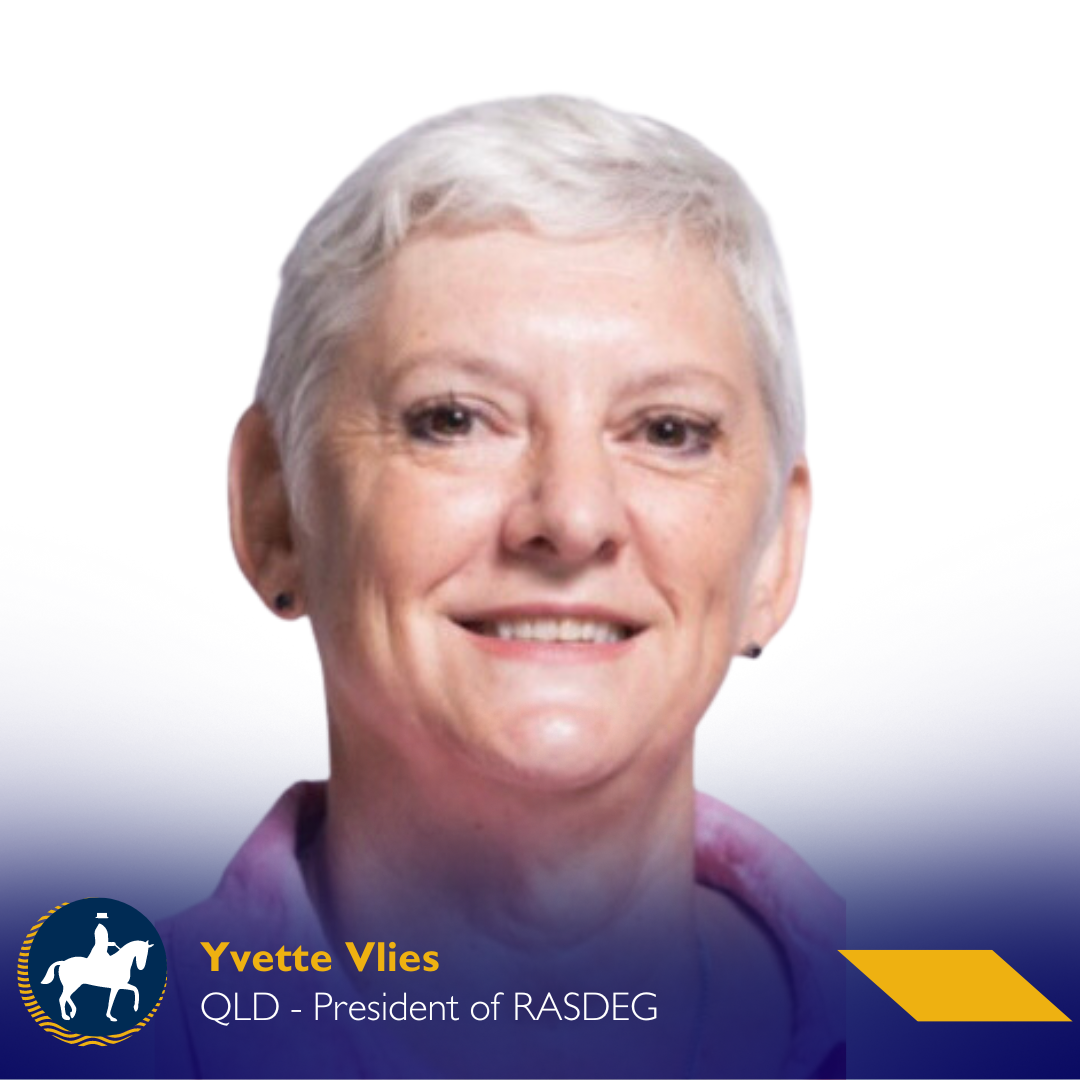 "Currently president of our club, Yvette Vlies has over the years worked in many roles. This year, she has held the fort most capably as we try to fill vacant roles for our club. Yvette is one of these people who is incredibly devoted to dressage for the grass root members. She doesn't seek accolades. Our club is about helping riders and their horses transition to the higher levels. Yvette actively promotes keeping the joining fees low, she welcomes all comers and consistently aims to provide a balanced perspective in what we are trying to achieve as a club."
- Nominated by Cath Herzig
Stay tuned for more amazing Volunteer stories this week...or follow along on social media