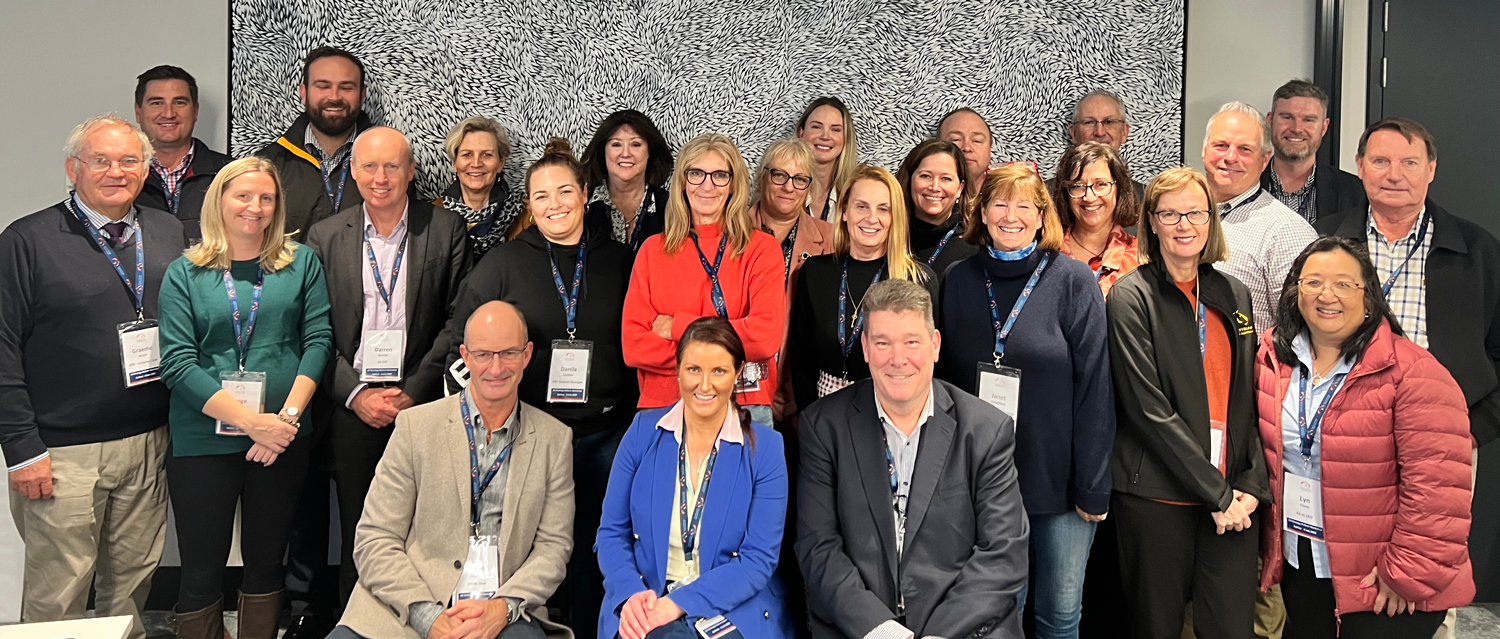 CEO Update - July
There has been a lot of activity taking place in the first half of 2022 across the sport of equestrian.
We have commenced the process of shaping a new culture and this started with identifying clear values and behaviours in collaboration with the staff, states and disciplines as part of the strategy and structure process. We hosted a strategy workshop in Sydney for CEO's and Chairs of the States and Disciplines where we presented the latest progress by the working groups in addition to working together on the next steps. In what was an extremely productive day, we have now presented the strategic foundation recommendations to the Board to finalise.
Here is a snapshot of the progress completed and what is next for the working groups.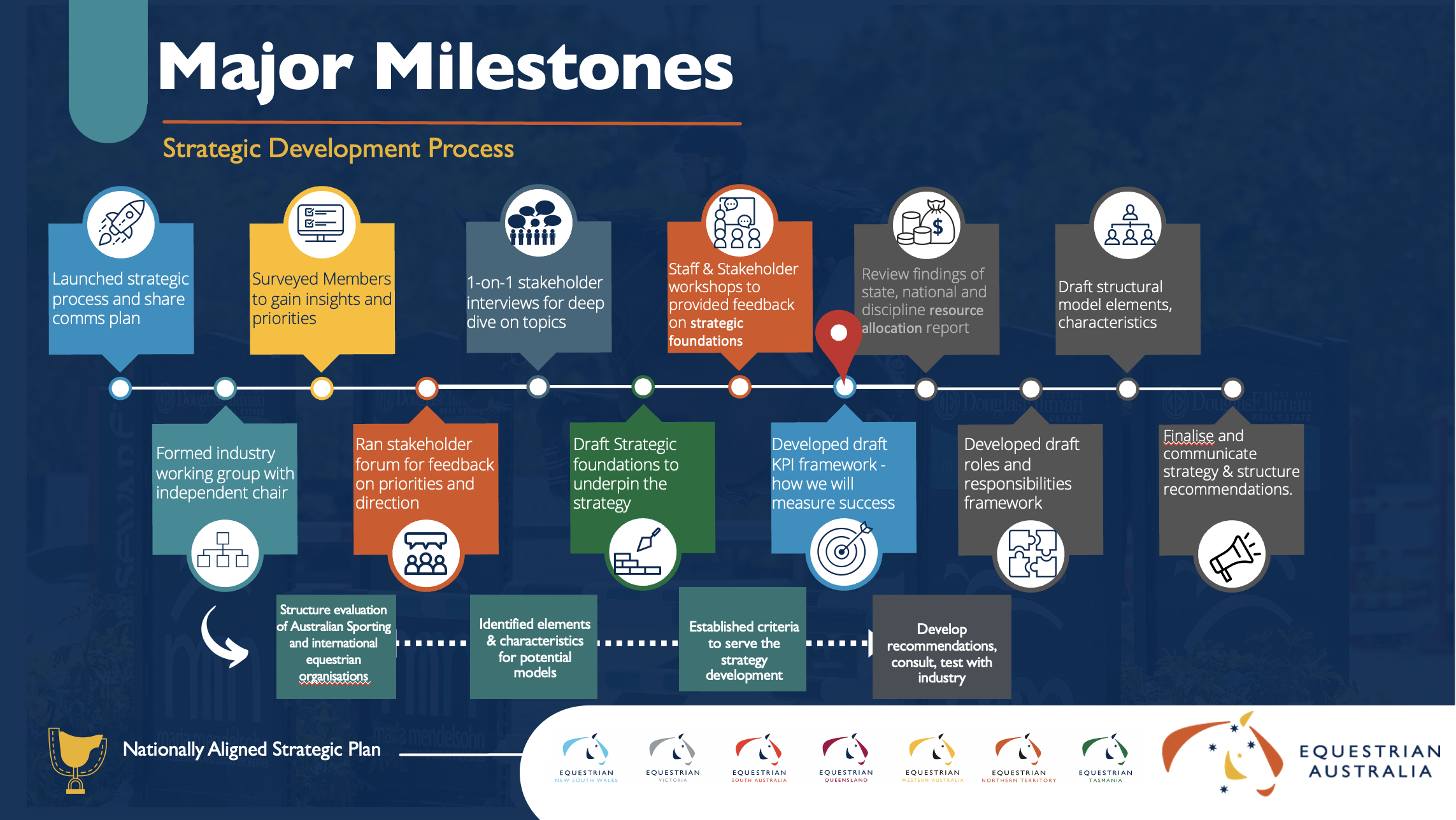 Safety has remained at the forefront of what we do to service our members. We have continued to progress the safety implementation and continue to strive for improvement and leading the rest of the world in this space. We moved forward with some horse welfare initiatives, taking a lead on banning the trimming of horse's sensory hairs and implemented new rules and regulations across each of the disciplines that have now taken effect from 1 July.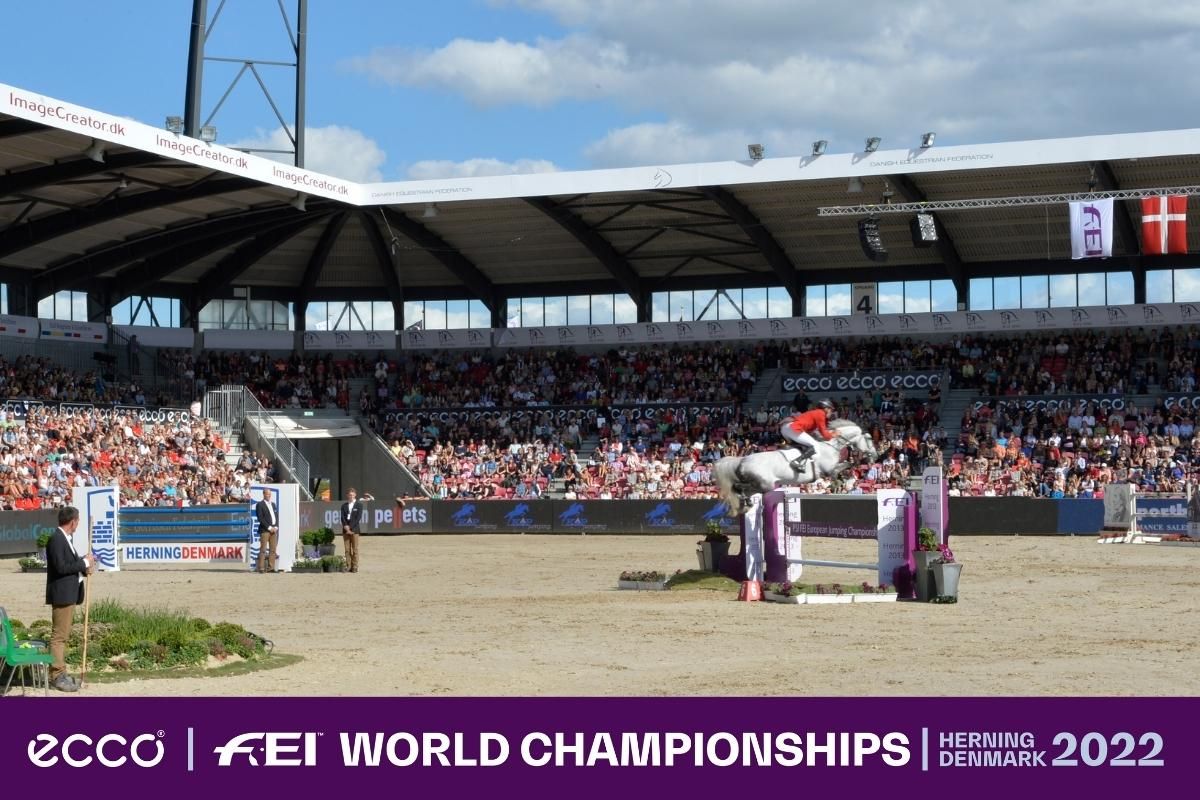 Excitingly, we are on the eve of the biggest equestrian event for the year, the 2022 FEI Word Championships, and I want to wish our team the best of luck. There's been a lot of hard work going into the preparations and I congratulate you on your selection and we look forward to watching your performances in what will be an amazing spectacle for our sport.
First we look forward to Dressage, Jumping, Para-Dressage and Vaulting taking place in Herning Denmark from 6 - 14 August. Followed by Eventing and Driving in Patroni Del Vivaro, Italy from 15 - 25 September. Then finishing off with Endurance in Isola della Scala, Italty on 22 October.
Dressage, Jumping, Para-Dressage & Vaulting

Eventing & Driving 

Endurance

6 - 14 August 2022 in Herning, Denmark

15 - 25 September 2022 in 

Pratoni Del Vivaro in Italy

22nd October 2022 in 

Isola della Scala, Italy
We have set up a World Champs hub on the website so you can follow along easily. You can see who is competing, the schedule of events and we will keep you updated on results.
Here's to continuing to working together for the greater good of the sport.
Darren Gocher
EA CEO