Coach of the Month: Nina Fritzell
Nina Fritzell is an EA level 1 Vaulting Coach and an FEI level 2 Vaulting Judge and is our EA May Coach of the Month.
Nina shares her story of how she bacame a Vaulting Coach, her coaching philosophy and why Vaulting should be part of all training.
How my passion with horses started
I grew up in Stockholm, Sweden in a non horsey family. My best friend at primary school was horse mad, so I used to go with her to the local riding school. I convinced my mum to give me a weekly riding lesson and from there on, I was hooked. At the age of 10 we moved to a country town where of course I found the local riding school to continue my passion. I pretty much spent all my time at the riding school helping out. At the age of 15 I finally got my own 15 yo Arab/ New forest pony with no education and to finance agistment she had to but used for the riding school as well. Keeping horses in Sweden is very expensive so that was my only option to keep her.
She ended up being a great little show jumper and we competed successfully until I turned 18.
My transition to coaching
I did my riding instructors course and worked as coach for 5 years at the riding school.
In 1987 I went to Australia on holidays and have been here ever since!
Doing track work became my job for the next 25 years and I also competed dressage on some lovely pure bred Arabians. I have a lot to thank Miguel Tavora for my interest in dressage, I took regular lessons from him while he was giving clinics in SA and also worked for him in Sydney for a year. Learned some very valuable lessons in dressage fundamentals. He had this great gift of knowing when to ask for the next step and I always refer back to him when training horses and Vaulters.
In the early nineties I was asked by the Strathalbyn Pony club to be a guest instructor and I suggested we do some Vaulting as I used to vault in Sweden at the riding school for fun.
The kids were hooked so Marion Meuring, who was the chief instructor, and I, started up Vaulting in SA. We were soon approached by Bob Hennig and from there the first ESA discipline committee for Vaulting started. Vaulting was very new to Australia so there was a lot of work to get the sport going.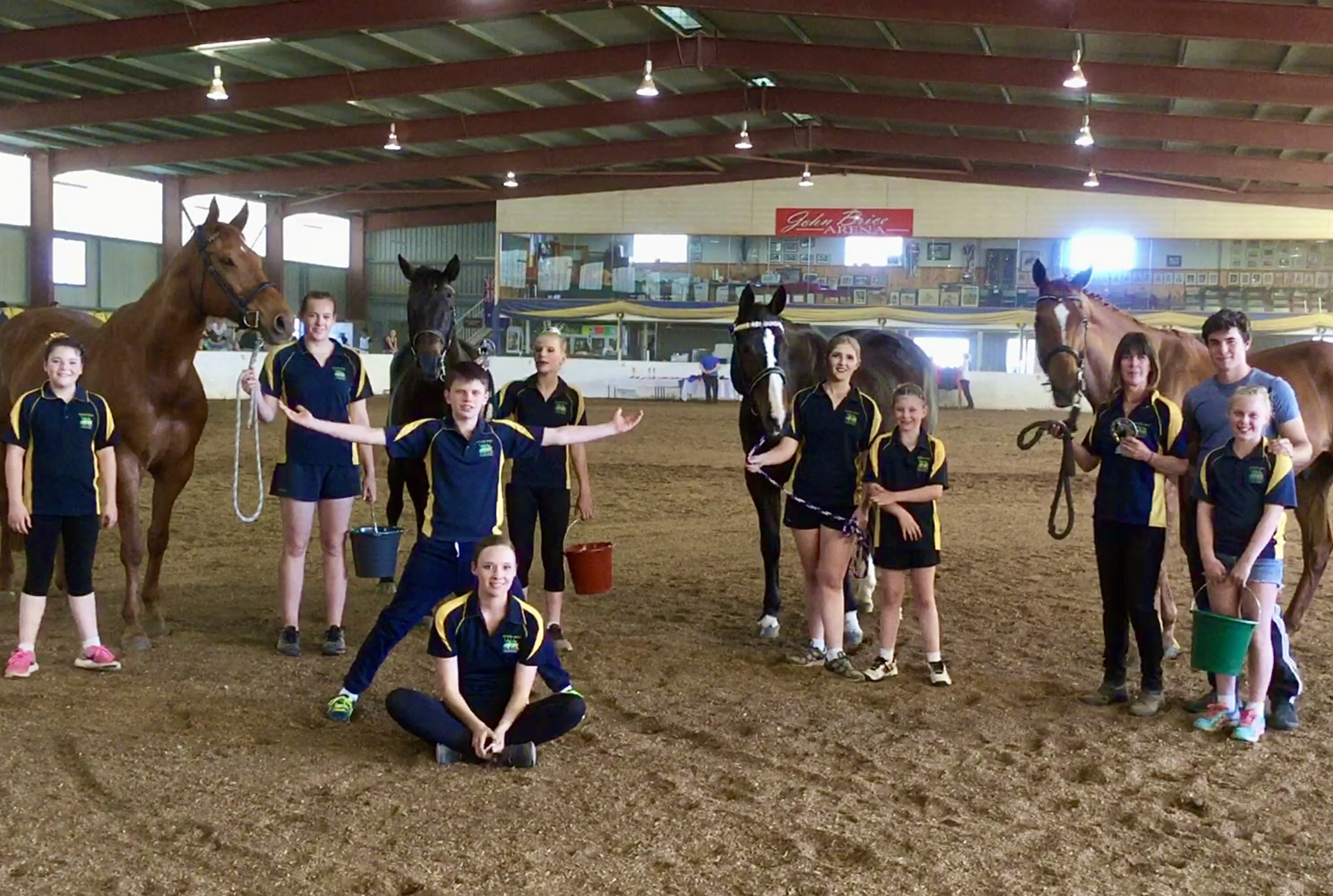 Vaulting Judge and Coach
I became a FEI judge in 1994 and then got my coaching qualifications soon after.
I am now 57 years old and live on 80 acres in Springton where I run a small agistment business. I work part time for the University of Adelaide at Roseworthy Vet school where I teach horse and dog handling/teaching support.
Acacia Gold Vaulting Club is based at my place and we train every Saturday morning. We have currently vaulters from the age of 3 ½ to 25 yo. The thing I love about this sport is the inclusiveness, everybody is helping each other and it is a team sport.
The horses we use for training is my 2  17.1hh thoroughbreds Charlie and Fred, aged 18 and 25. They both raced in their early years and Reggie who is a 12 yo Warmblood owned by Skye Barrowcliffe.
Skye is our oldest Vaulter and is also coaching.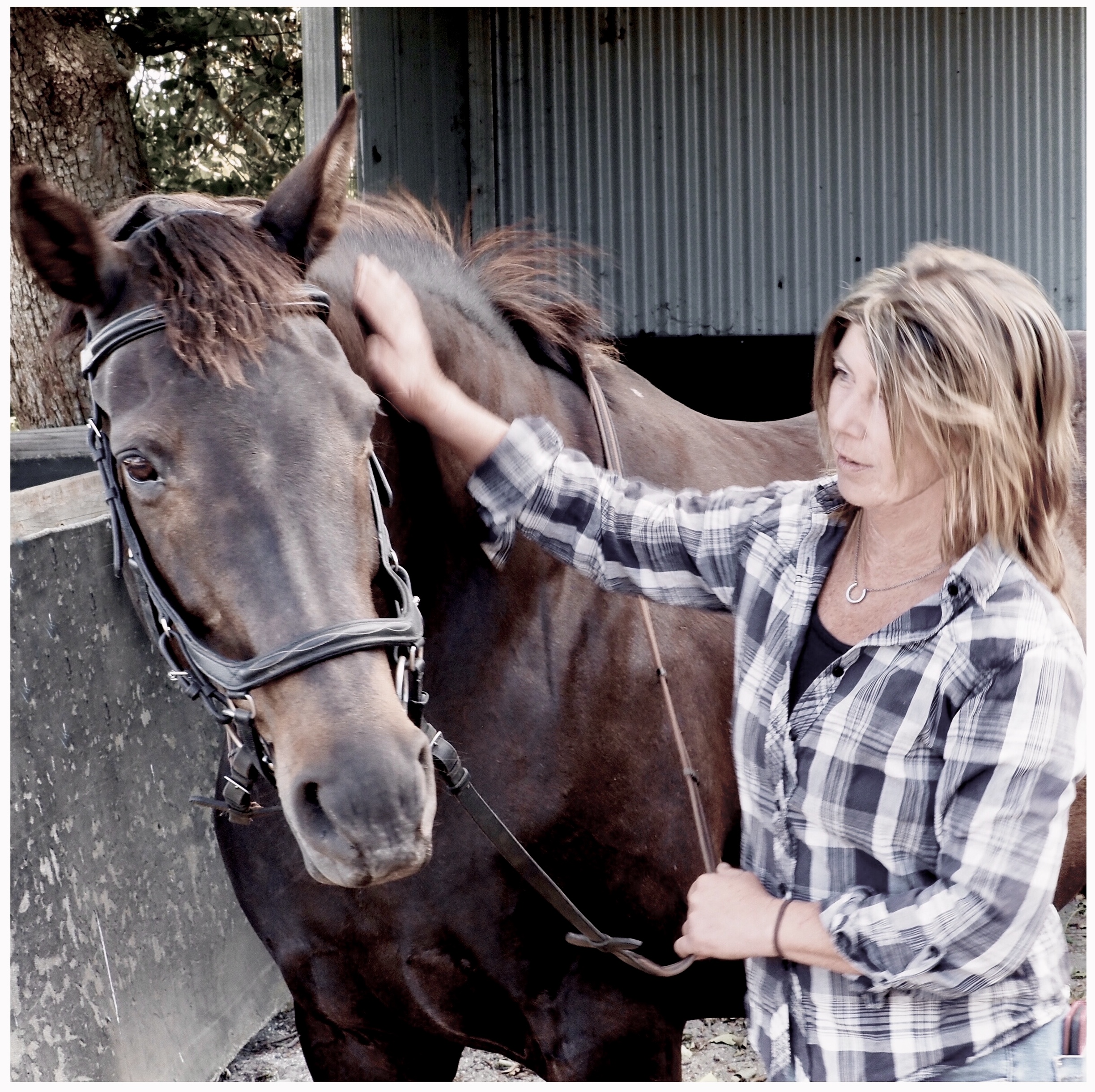 Greatest Achievements
All 3 horses have been awarded EA Best Vaulting horse of the year.
One of my greatest achievements has been to see some of my students compete internationally and my former student Jamie Hocking has been based in Denmark for over 3 years studying and competing at the highest level.

Why Vaulting?
I believe vaulting is a very good way to learn harmony with horse, improved balance and confidence so it would be great to see it more widely used in training riders. Not the competition vaulting just incorporate part of the training.
Coaching Philosophy
My coaching philosophy is to encourage all my students to take advise from different coaches/ people not only from me and always show good sportsmanship win or lose.