Main photo by Mike Lee Photography
COACH OF THE MONTH Robert Stewart
COACH OF THE MONTH is a regular Education series on our website. It is a way of highlighting the EA coaches and educators who work with dedication and passion all over Australia.
Robert Stewart is an EA Level Three Jumping Coach, Level Two General Coach and an EA Level One Jumping Course Designer, based in Annangrove, NSW.
"I started riding as a child in Tamworth at the age of nine. My father was friends with one of the Kelly's from Upper Horton and his friend gave us a horse to learn to ride on.
My father had been a Jackeroo on stations as a young man and started us (my older brother, sister & me) off riding.
We moved to Brisbane, my father bought four unbroken ponies and we broke them in bushman style and started competing with them at Pony Club and local shows. We were fortunate to have some experienced instructors at Northern Suburbs Pony Club to start us off.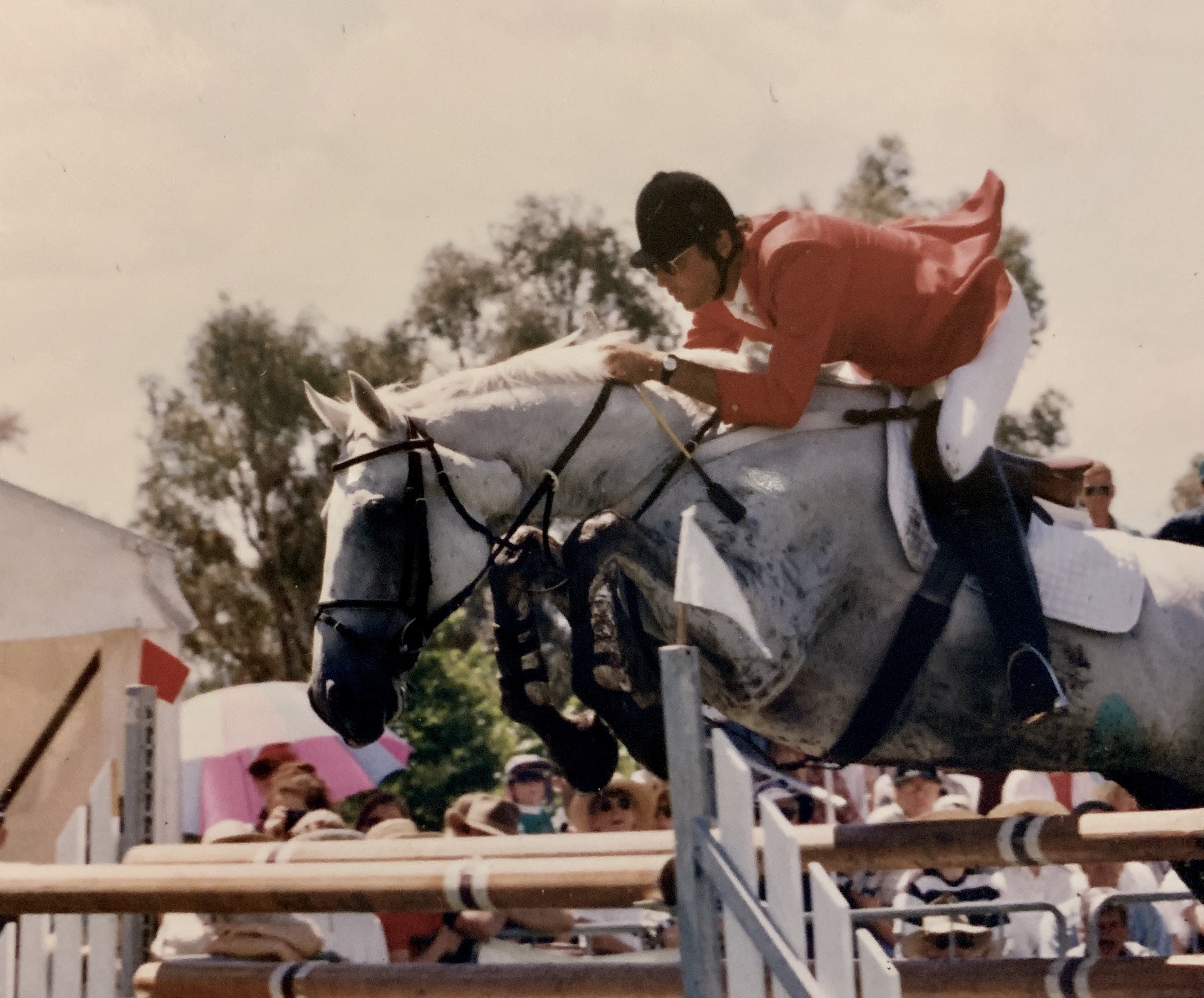 Robert riding Kavannagh at the Parliament House Canberra World Cup in 1995
My father also worked with a man, Tom Meikle, who became a close family friend and had learned dressage and jumping from Karl Jurenak and Franz Mairinga, two of the most influential coaches of the era. Tom was to be a huge influence on my brother and me as we progressed into Eventing and Showjumping. Initially, I was Eventing mad, but also happened to have a great old horse and learned to jump and enjoy showjumping.
I rode with two very good lifelong friends at Pony Club, David Green and Sue Meikle. All bitten by the Eventing bug, we all represented QLD in Eventing at PC level.
At age 18, I moved to Sydney and started to ride under Tina Wommelsdorf, who was the leading Grand Prix Dressage rider and trainer at the time.
Tina introduced me to George Sanna who became my coach, mentor and long-time friend from then, until I was riding at Advanced level Eventing and at Grand Prix & World Cup level Showjumping.
I was fortunate to represent my State in Eventing and my country in Showjumping as a relatively young man.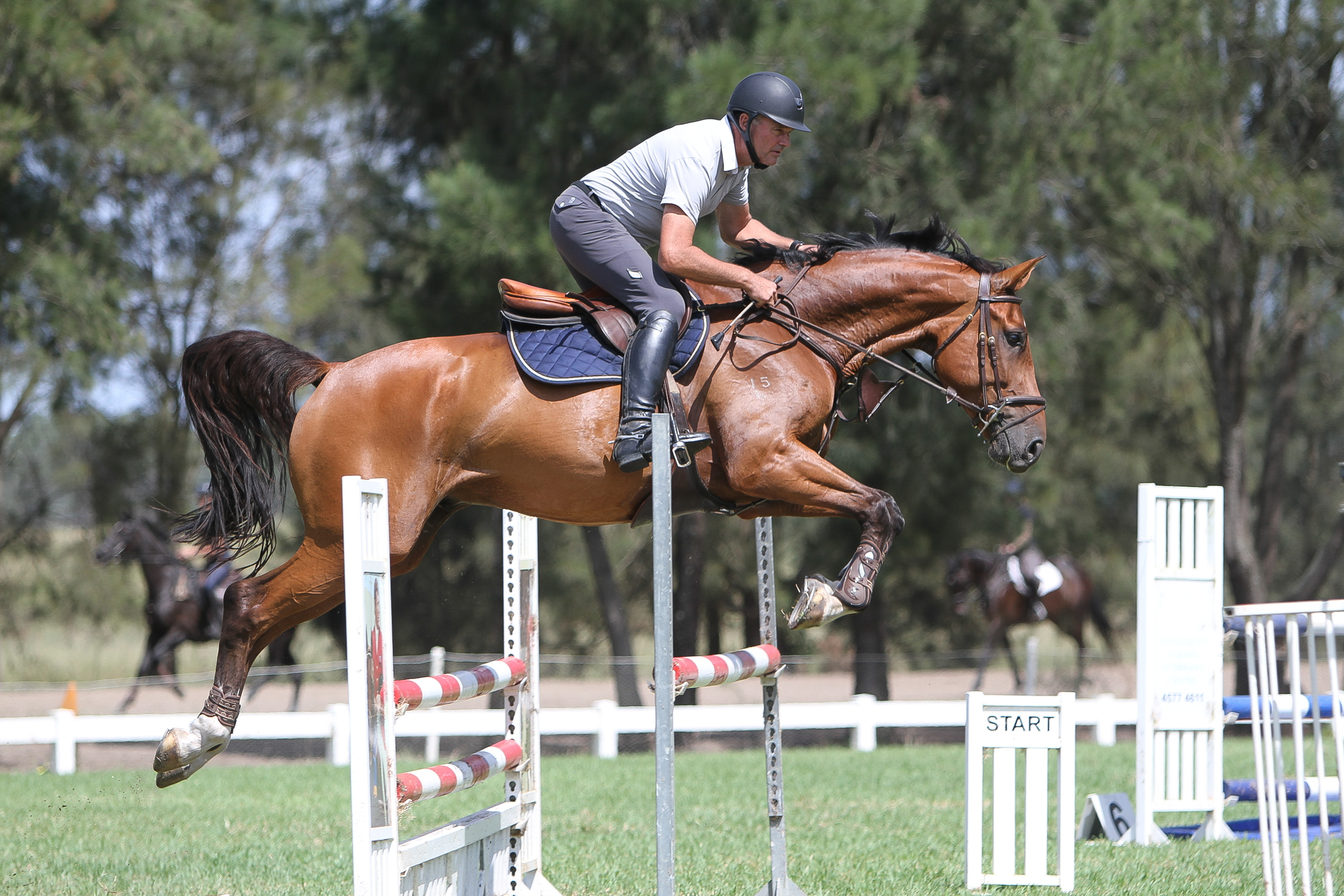 Robert riding Oaks Evergreen TS (Trinity Sporthorses) at Sydney Showjumping Club, April 2021 - photo credit Mike Lee Photography
Nowadays, I now spend my time coaching full time, doing jumping clinics and providing coach education. I have been heavily involved in the administration of the EA Coaching scheme, both at a State and National level.
I returned to the competition arena last year and am fortunate to ride my own Oaks Evergreen TS (Trinity Sporthorses) in Showjumping again. I have realised that I am still competitive and passionate about the sport! I am the President of the largest Showjumping Club in Australia, Sydney Showjumping Club and this keeps me very close to the sport.
As far as coaching goes, I started coaching in Terrey Hills after I'd had a fair bit of success Eventing and became an accredited coach soon after the coaching scheme was initially started.
Most of the riders who had influenced me as a rider were Level Three Coaches and were held in high esteem in the sport. It made sense to me to become a coach as it allowed me to learn more and practice and confirm my learning through teaching my pupils and to help me pay for my continued participation in the sport.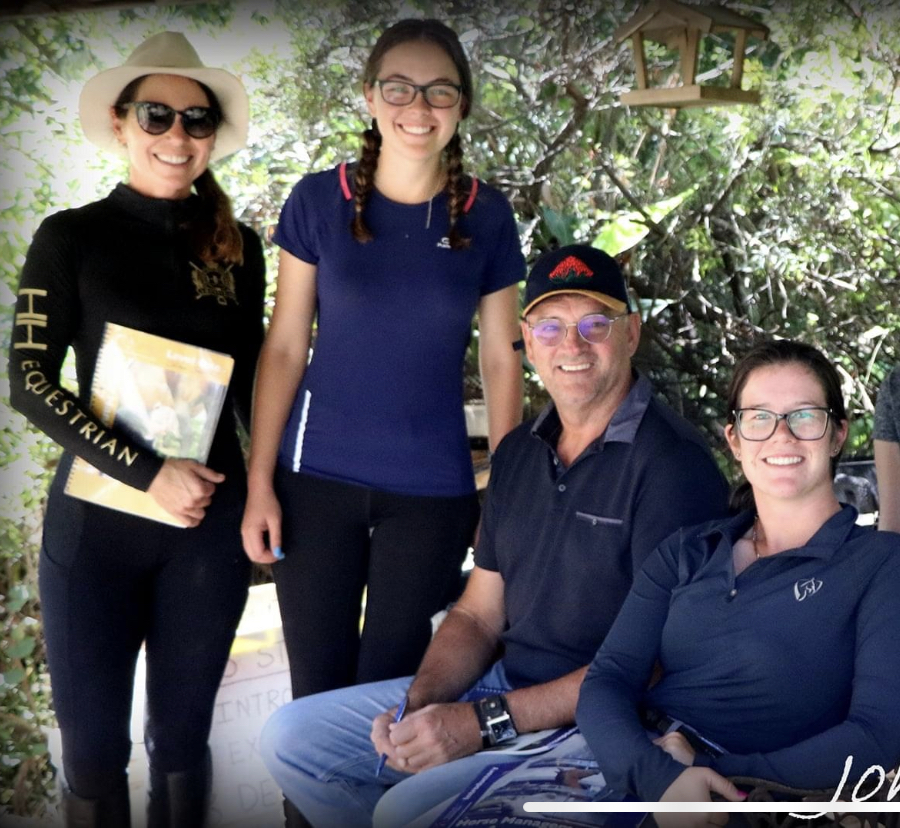 Robert at an EA Coach Assessment at Johnson Equestrian - photo by Christine Johnson 
Many of my pupils over the years have become elite international competitors and gone on to become coaches of elite competitors.
I have also been privileged to train with some of the best coaches in the world, in all three Olympic disciplines, which helped me to develop my coaching skills and style. It also helped in improving my horse training and competition riding.
Coaching can be a tough gig. It is rare that any one coach produces a rider from their beginnings to the top of the sport, but it is very rewarding to play a part in the development of riders and coaches in their careers, as they learn and enjoy their chosen sport and the horses that they ride.
I have been on the National Coaching Committee for many years and was the Chair of the EA Coaching Committee. I have also been the Chair of the ENSW Coaching NSW Committee for the past four years.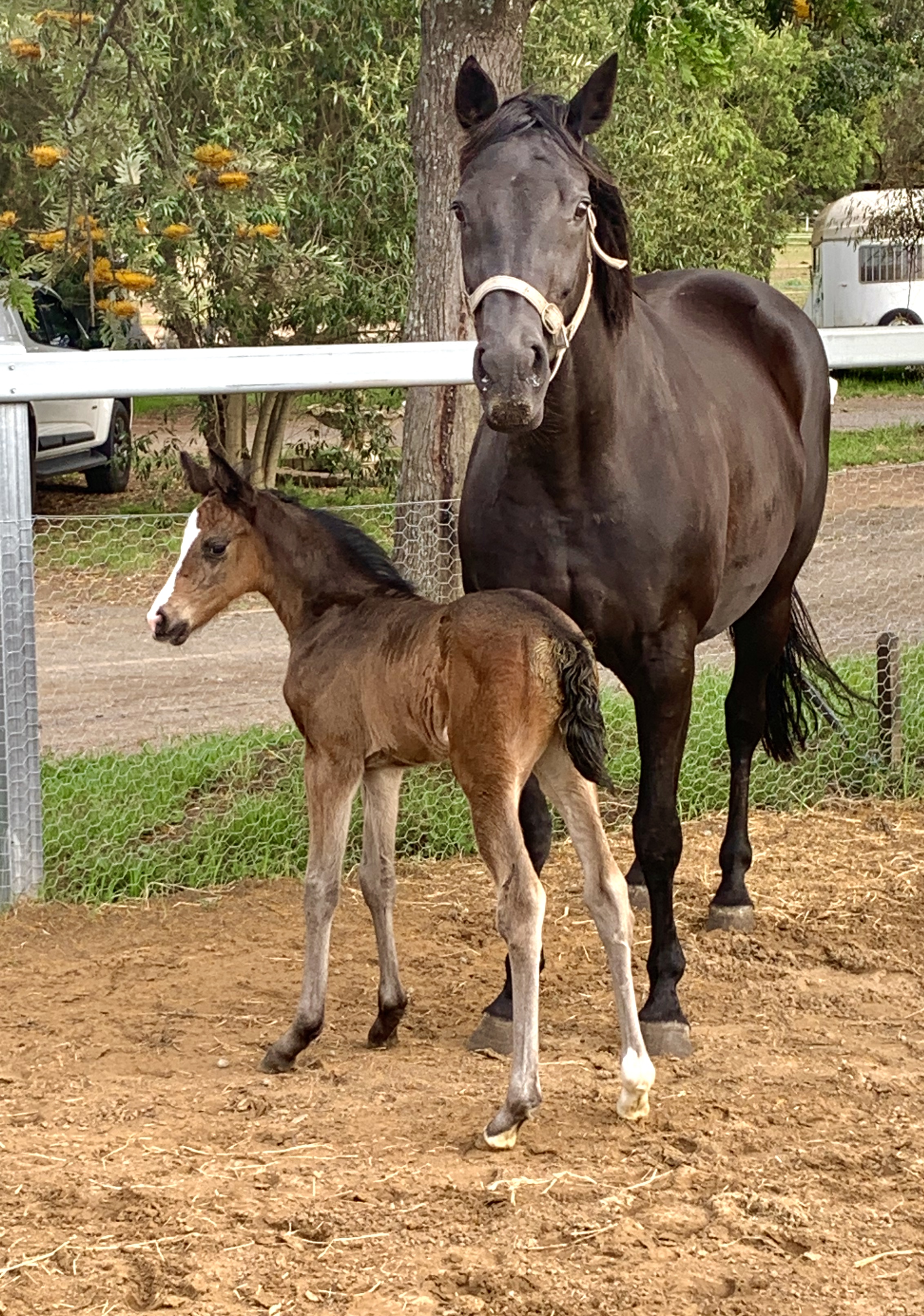 Part of the breeding program - So Elegant X El Bundy,out of So Sentimental TB with Cacharina, her 2020 Cachassini foal at foot - photo by Robert Stewart
I am also an EA accredited Showjumping Course Designer and enjoy this aspect of involvement in the sport. My volunteerism in the sport has been my way of giving back to the sport I grew up in.
Looking ahead, I no longer have lofty aspirations as a competitor, but simply want to breed and produce purpose-bred Jumping and Eventing horses for the top end of the sport.
I enjoy raising, training, competing and placing them with riders that are the future of the sport and are looking for their equine partners. I also look forward to seeing my pupils and horses continue on in the sport that I have been passionate about all my life."
Robert Stewart
VIEW ALL THE PREVIOUS STORIES ...