Main photo courtesy of Allira Batstone Photography
COACH OF THE MONTH Sandi-Leigh Norris
COACH OF THE MONTH is a regular Education series on our website. It is a way of highlighting the EA coaches and educators who work with dedication and passion all over Australia.
Sandi-Leigh Norris is an EA Level One General Coach, based in Waterford West, QLD.
"I am the proud owner of Norris Equestrian Services, and I am a Level 1 General Coach, Acupuncture Practitioner and Bit Fitting Specialist.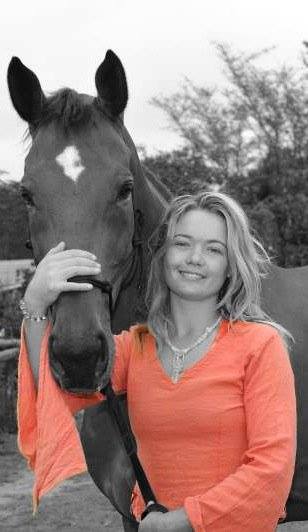 Working with horses is what makes Sandi-Leigh truly happy
When not around the horses, I am a Senior Graphic Designer or Multi-Media Specialist doing freelance work, designing everything from logos to websites and social media marketing.
Growing up in rural South Africa was the greatest upbringing a girl could ask for, full of animals and wide-open spaces.
I was not born into a "horsey" family, but I was very lucky to live right next door to my Aunt who had a lovely Welsh Pony stud, which is where my addiction started at around the age of seven.
From there, I had weekly riding lessons at a local riding school called Winstead Stables; always keen to ride the "naughty" ones which all the other kids didn't like to ride.
I was involved in show jumping, team penning and some Welsh Pony showing until around 15 years of age. I always found the "unwanted" or spirited horses/ponies and together we achieved some great personal successes as well as many ribbons and trophies.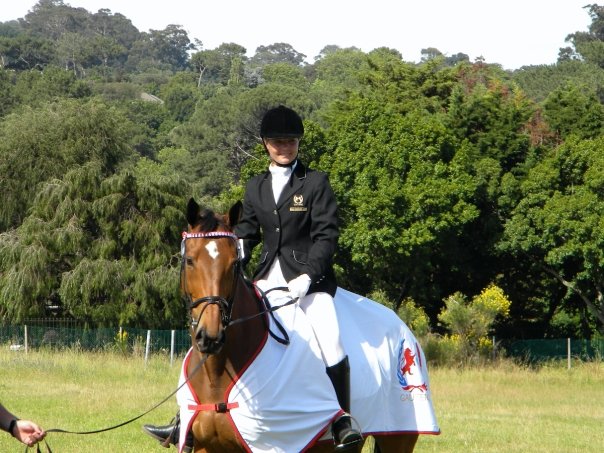 Sandi-Leigh has enjoyed success with many of her wonderful horses
Unfortunately, a serious motorcycle accident prevented me from competing and put me on a different path for approximately ten years. In the accident, I sustained severe damage to my right knee which is now fused straight.
I never ever thought I would ever get back on a horse until I watched the Beijing 2008 Paralympics and our very own Phillipa Johnson, a South African Para Dressage rider, won our first Gold Medal in the Grade IV division. My heart soared and the next thing I knew, I was looking for my next horse. I have never looked back!
Back in South Africa, I made my State team three years in a row and obtained qualifications for WEG in the Grade IV Para Dressage Class, however, due to lack of funds and six months quarantine for horses leaving South Africa, it was just not possible to get there.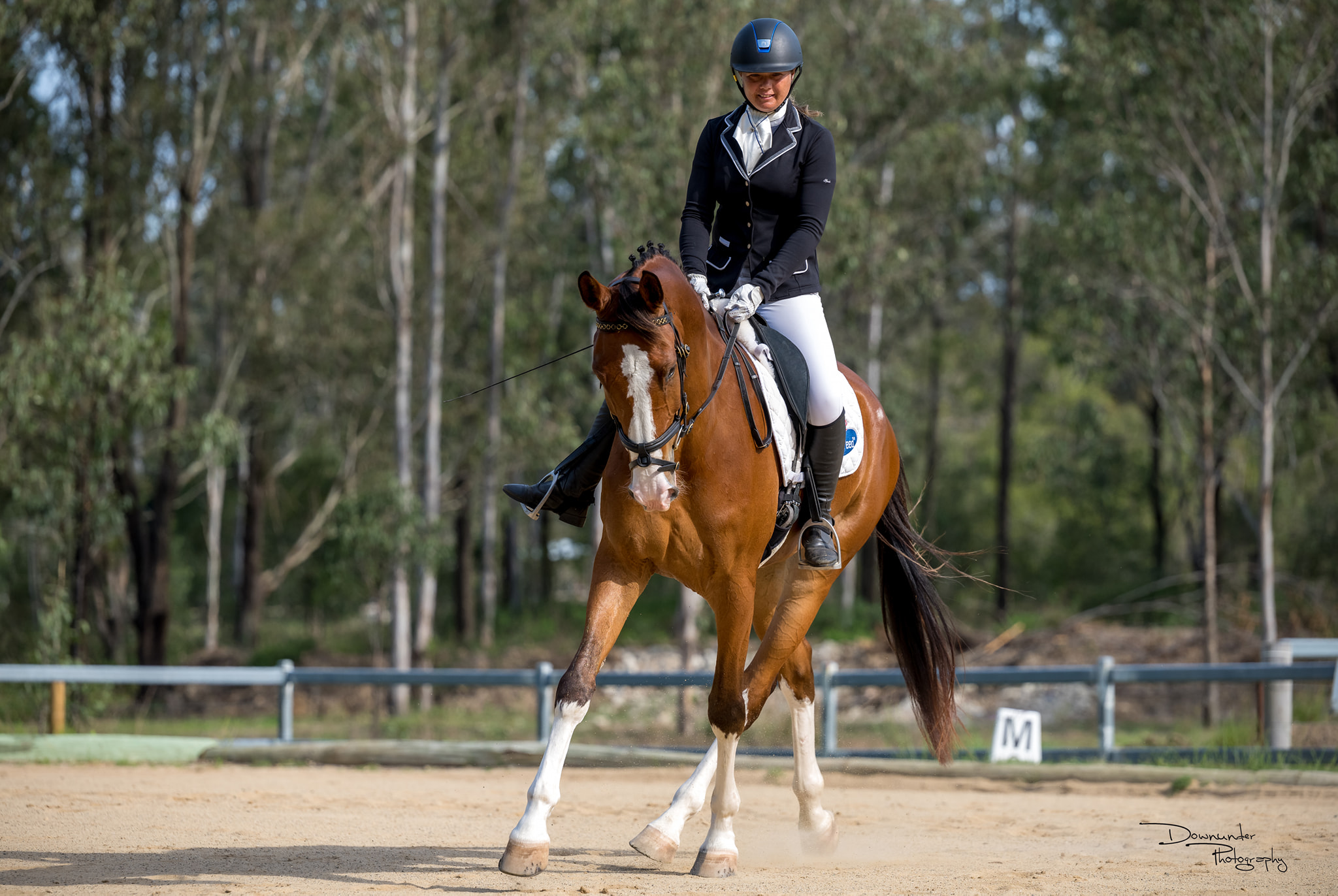 Sandi-Leigh riding Cosmique Cavall in Prelim Dressage - photo by Downunder Photography
When I had the opportunity to relocate to and call Australia my home, I didn't waste a second!
Upon arriving in Australia, it only took me three months and I was already on the hunt for a horse. With limited funds, I found a super Off the Track Thoroughbred (OTTB), and his name is Beat It Buster. I literally found him at a dealer's yard, offered some money and ended up on the side of the road on the phone to my dad, asking him to find a float to pick us up.
Over eight years together, Buster and I really became an amazing partnership. We had many wins, including winning Official 105cm Eventing Comps (Now 1*) and Elementary Dressage in the able-bodied classes, all while competing against able-bodied riders with no compensating aids. We also scored respectable mid 60% in the Para Dressage Grade IV Tests (Medium/Advanced level).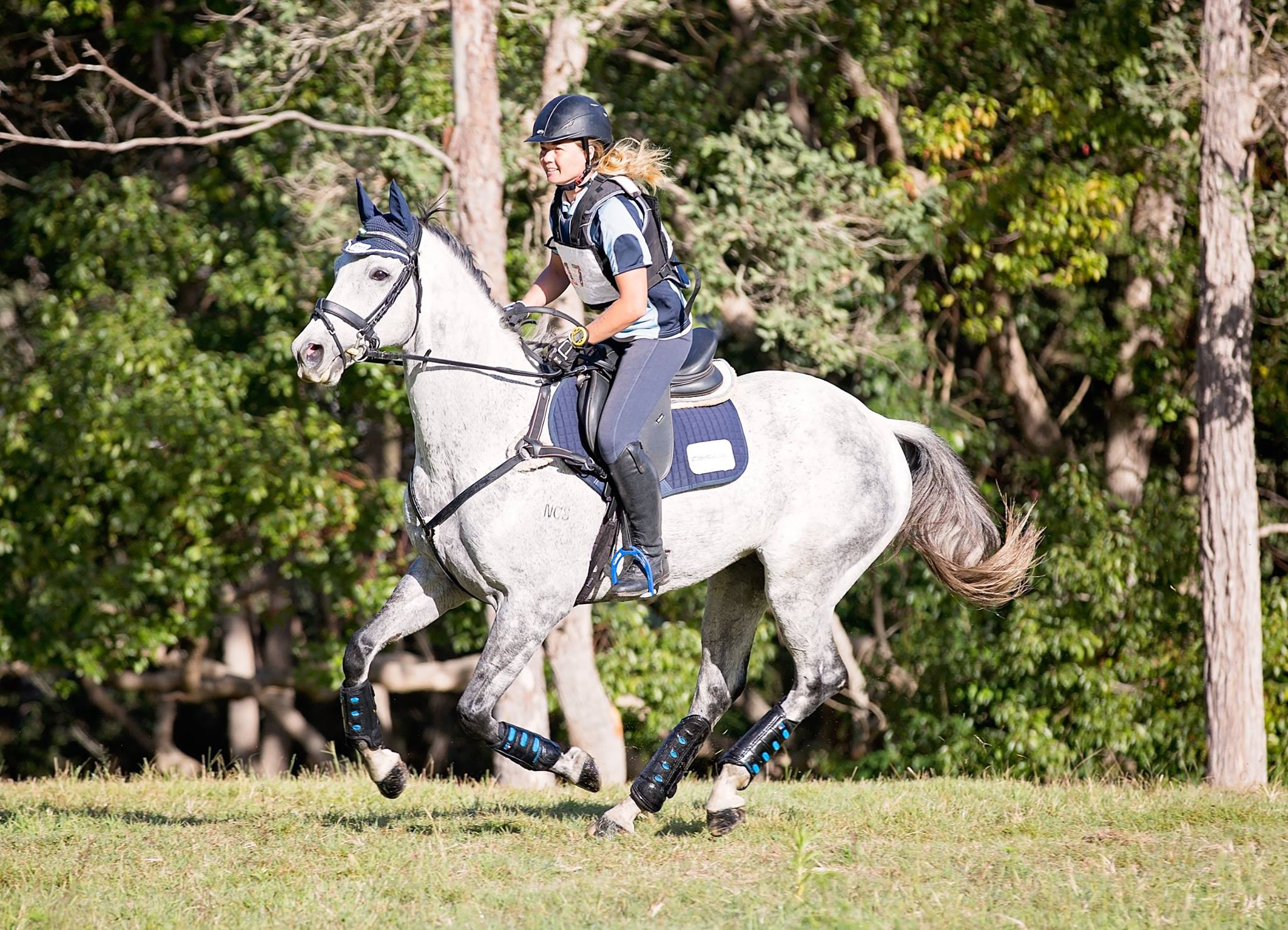 Aboard her wonderful OTTB, Beat It Buster competing in EA105 Eventing - photo by Allira Batstone Photography
After falling pregnant and due to personal matters, I stepped back from competing, however, kept teaching kids aged from 6 – 12 during this time.
(While I did this, my next equine partner was slowly growing in the paddock, waiting for his turn to shine.)
I now ride and compete on my beautiful 6-year-old gelding, Cosmique Cavall (Fairbanks Pavlova x Calgary GNZ), affectionately called Charlie.
Charlie is currently competing at Novice  Dressage, 90cm Jumping and just starting his Eventing career with a few low-level entries. He's excelling in all three disciplines, with numerous wins and championships already.
In 2019, I was in an unhappy place within the graphic design corporate world. At the age of 37, I didn't think I could change it.
When COVID hit, I was one of the unlucky ones that lost my job. I tried to find a new one, but after two failed attempts, my heart was just not in it and I then decided to do what truly makes me happy, where I want to be every day... in a 20 x 60 or what I like to call my "Zen Garden".
I had no coaching clients when I lost my job, as I had focused on my desk job and daughter, due being alone in Australia with no family.
But when I went full-time coaching as an Accredited EA Coach (I had previously been coaching in South Africa), I was lucky enough to have a few clients/friends who through my competition days, knew my abilities and were awesome enough to get me on board.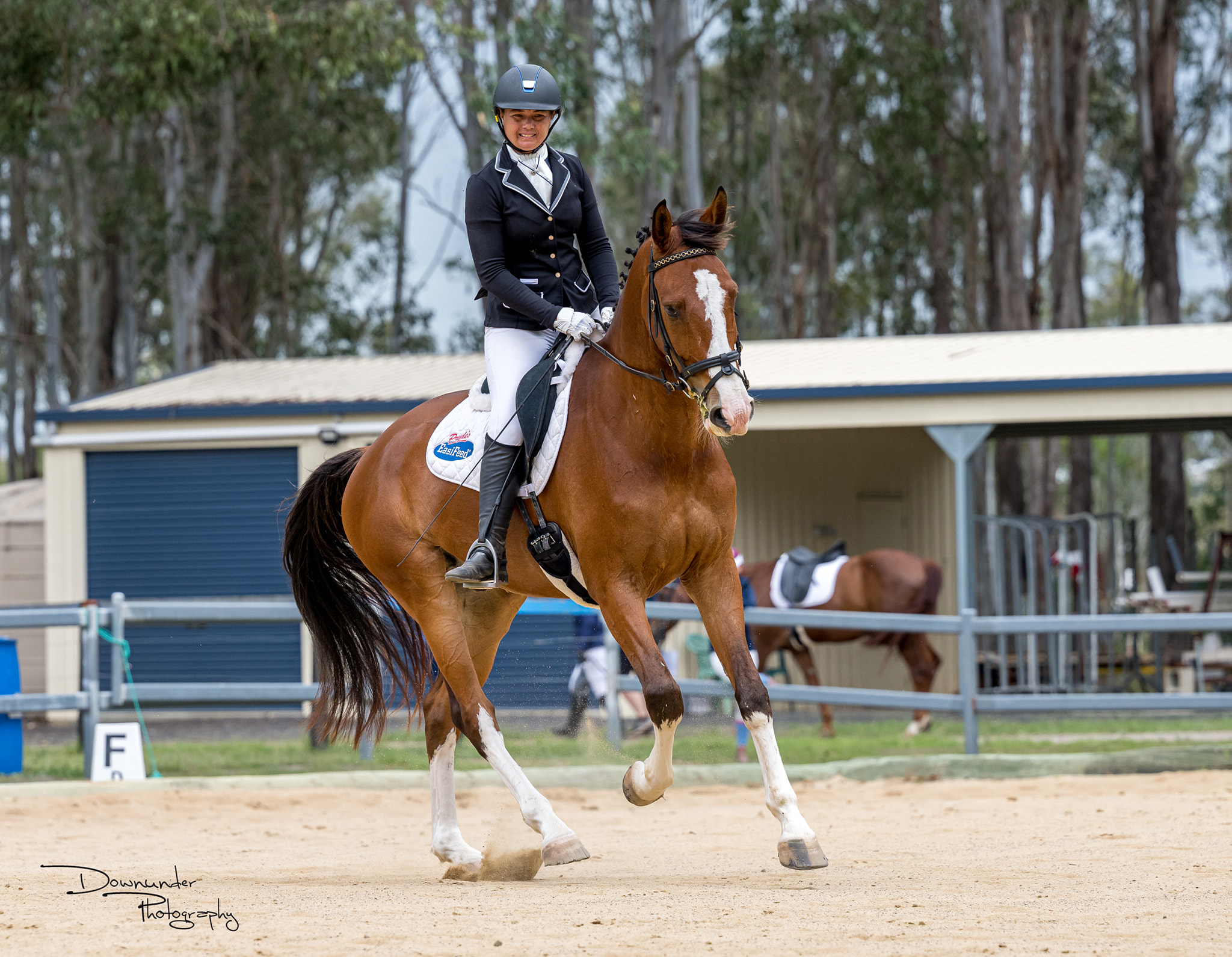 Sandi-Leigh and Cosmique Cavall riding Novice Dressage - photo by Downunder Photography
I have such a diverse clientele, from brave young riders, to the happy hackers just wanting to learn how to be better horsemen/horsewomen and, of course, the determined competitor who wants to be the best they can be. I also help other Para Riders as a "support" groom/coach and always working on their mindset, as we all know how our way of thinking is such an integral part of this sport.
Due to my physical disability and essentially learning how to ride again, both physically and mentally, I have really focused on the biomechanics of the horse and rider to get the best out of both. As well as being a mum, I know all too well the complications this can have on one's courage.
No matter the journey you want with your horse, I can only hope that I can help give you the tools you need to achieve your goals.
Watching the horse and rider find harmony and grace together is one of the most amazing things to be a part of.
My future plan is to compete in 2032 at the Brisbane Olympics in the Para Dressage. And,while on that personal journey, I hope to meet and educate amazing horses and people on the way.
Happy riding."
Sandi-Leigh Norris
VIEW ALL THE PREVIOUS STORIES ...