COACH OF THE MONTH Susan Leslie
COACH OF THE MONTH is a regular Education series on our website. It is a way of highlighting the EA coaches and educators who work with dedication and passion all over Australia.
Susan Leslie is a full/part-time EA Level 2 General, Level 3 Eventing Coach and a Coach Educator based in Arthurs Creek, Victoria. She is also the current Chair of the Victorian Coaching Committee and a member of the Eventing Working Party currently involved in reviewing all the coaching resources. Her passion and involvement in the sport are definitely driven by her love of the horse and all other animals.

"I have been involved with horses, and in fact all animals for as long as can I remember.
My mother informed me that at age four she felt the need to allow me to have my first pony. She said she was a nervous wreck as apparently there were horses in the next door property and she frequently found me from age two sitting with the horses in the paddock either under their belly, or between their legs. I was also found trying to mount the loose horses from the fence.
My family was not a horsey family but apparently, my father who passed away when I was two, had strong family links to the Mounted Lighthorse (both his father and grandfather). He had mentioned to my mother that he would love it if one of his children rode horses!!
I joined the Eltham Pony Club at age six, the youngest at that time that you were allowed to ride. To be able to join you had to be able to catch, saddle and bridle your horse independently and be able to walk, trot and canter unaided.
I was immediately drawn to Eventing and won my first Interzone Horse Trial at ten years of age. By age thirteen I was riding at Pony Club Grade 1 in all disciplines. Eltham Pony Club was a strong club back then and I was lucky enough to be a member of our winning State Championship Eventing Team for a few years in a row. At that time I also represented the club in a winning State Championship Games team.
I progressed through Pony Club and then joined Equestrian Australia to be able to ride my first Eventing 3 star (Advanced) Level Event which I won, at age twenty-one.
I continued Eventing at the highest level for the next twenty-five years, only having time off for the birth of my two sons. I continued riding as a mother and completed a 3 Star Event when my first son was only a few months old. ( I had great support from my Mother!)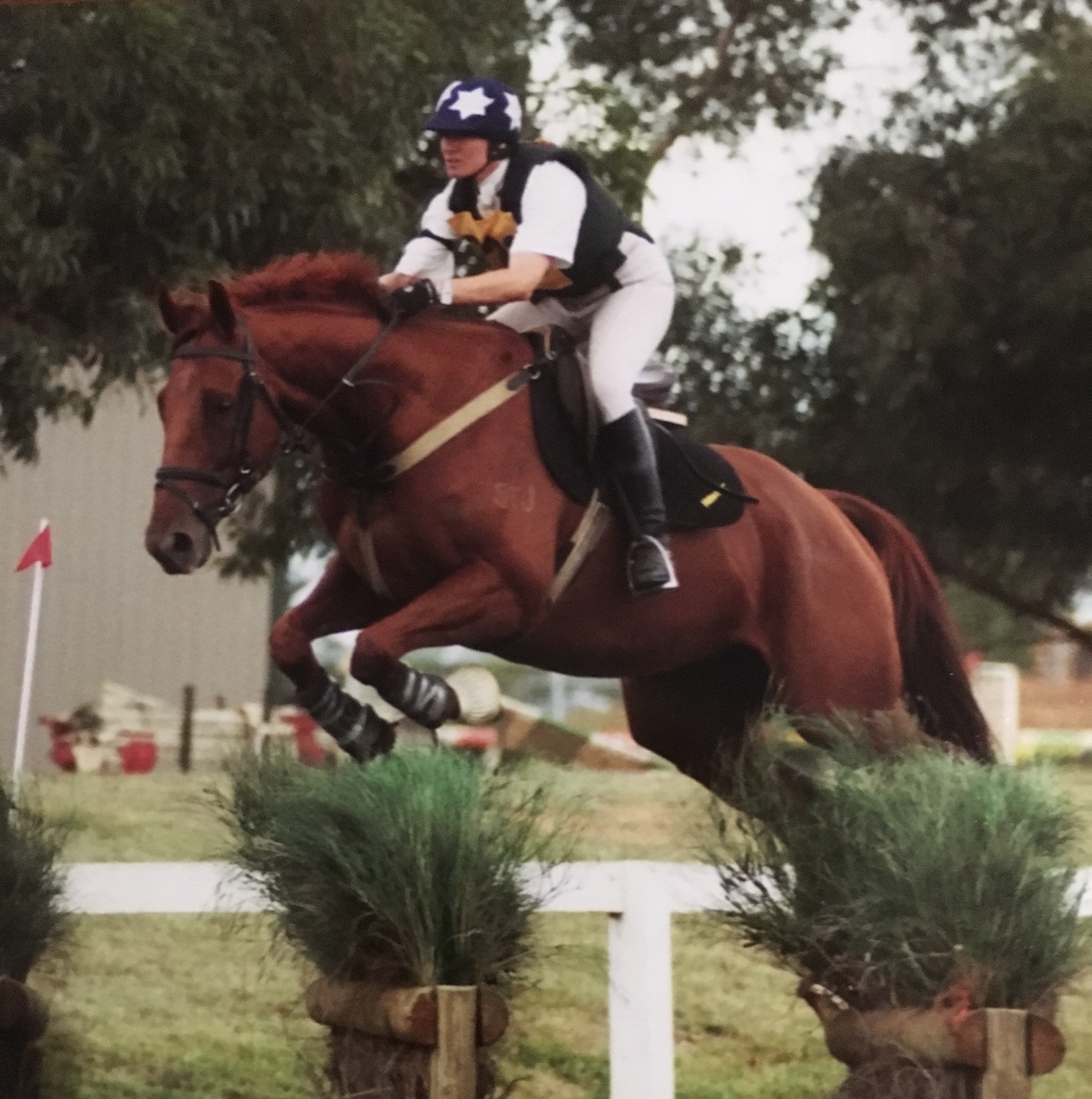 Just over 12 years ago I was competing in the 3 Star at Werribee 3 Day Event and I had a fall, breaking my back. I required surgery to support my back with titanium rods and this changed my life.
I have continued to ride but I have changed to the discipline of Dressage. I currently have 2 competition horses. One is training and about to start Medium Tour. The other is currently competing at Elementary Level. I also have a rising 4-year old that I have high hopes for.
My current goals are a Medium Tour start very soon progressing to a Grand Prix start later this year or early next year.
At this time I am a mother of 2 boys. I have a gorgeous Granddaughter and another Grand Child on the way.
In my other life, I am a Country Fire Authority volunteer with a special interest and involvement in Large Animal Rescue. The photo I chose of myself also depicts another side of me. Anyone who has known me over many years will note that often I am rearing or fostering an injured or orphaned animal, this is another passion of mine and has been all my life. As a child, I was rarely seen without some species of animal in my pocket or under my care.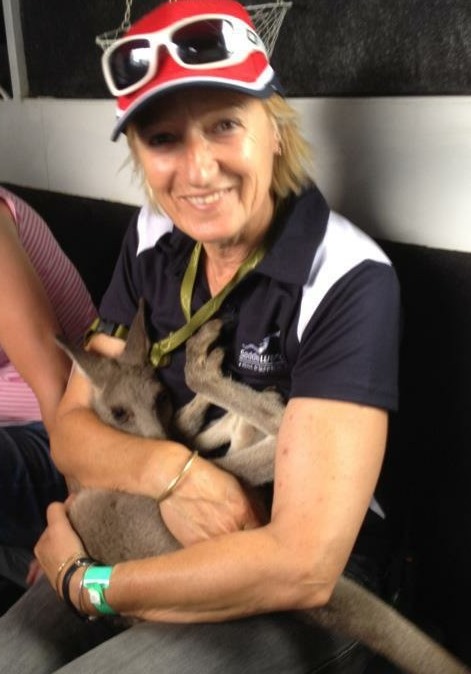 This passion for animal protection brought me to coaching. I originally started coaching to pay for my Pony Club fees. I was soon able to see that coaching enabled me to play a part in influencing horse welfare.  I have to admit coaching is not necessarily a huge passion for me but it gives me the opportunity to try and improve the life of our 4 legged friends. Whenever I am tired and losing interest in coaching I look at horses and remind myself that every day my goal is to try and make the life of at least one horse better.
I enjoy coaching riders of all ages and of course, we all feel pride in watching our pupils succeed and achieve their goals but I also enjoy teaching children. I remember one very famous soccer coach saying " We make sure our junior players are coached by our most experienced coaches".
For me, this statement has many benefits obviously for the advancement of Australian Equestrian and also my personal passion to teach children from an early age to respect and care for their horses.
It has been shown that sometimes the way we care for animals may filter through to the way we also care for mankind!"
VIEW ALL THE PREVIOUS STORIES ....