Photos courtesy Sue McDurmott
COACH OF THE MONTH Suzan McDermott
COACH OF THE MONTH is a regular Education series on our website. It is a way of highlighting the EA coaches and educators who work with dedication and passion all over Australia.
Suzan McDermott is an EA Level Two Dressage Coach and Coach Educator, as well as a Dressage Judge and Show Horse Judge, based in Sandford, TAS.
"I started riding when I was 10-years-old. When I was a child, we lived for a short while in Canberra and every weekend I attended a riding school opposite government house, run by a very capable and take-no-prisoners English lady.
Starting with one lesson per weekend, soon I was able to ride all day, provided I worked the naughty ponies and horses - so there was a lot of falling off!
I went on to ride and compete across all disciplines, but predominantly Dressage. While I am no longer competing, I have a great retired medium tour horse and we still ride around the farm and have an occasional play in the sandpit.
It was a complete sea change to go from career girl in the corporate world to a stay at home Mum, small business owner, and full-time coach, becoming a coach about the same time as I had my daughter Sophie (who is now also a coach).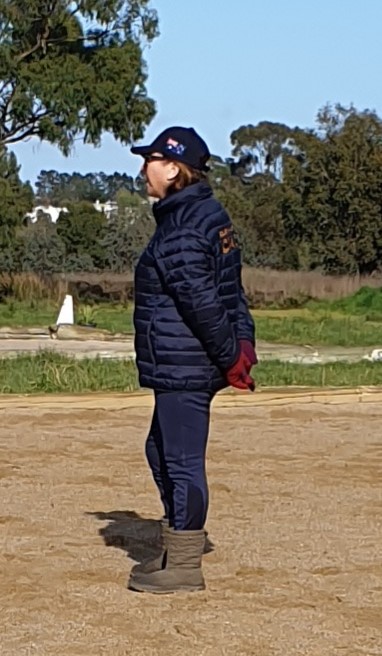 Sue teaching at the Tasmanian Equestrian Centre
As well as coaching, I also enjoy Dressage Judging and, after completing my Level 2 Dressage Coaching Accreditation, I began working on the Judging pathway. I am now an A-Level and Young Horse Judge.
That pathway really helped me develop as a Coach and I am forever grateful to those National and International Judges who shared their knowledge so freely.
Coaching for me is my passion, perhaps an overused word, but that's how I see it.
In my further role as a Coach Educator, I feel my position is to future-proof the sport by ensuring our candidate coaches meet the standards set. 
If we are to create good riders for the future, then we must be competent, current, positive and be able to give honest and appropriate feedback.
I see my accreditation as the start of my coaching journey, not the end.
COVID has been horrendous for many, but certainly, the amazing amount of learning platforms, webinars etc from all over the world has been a great learning opportunity.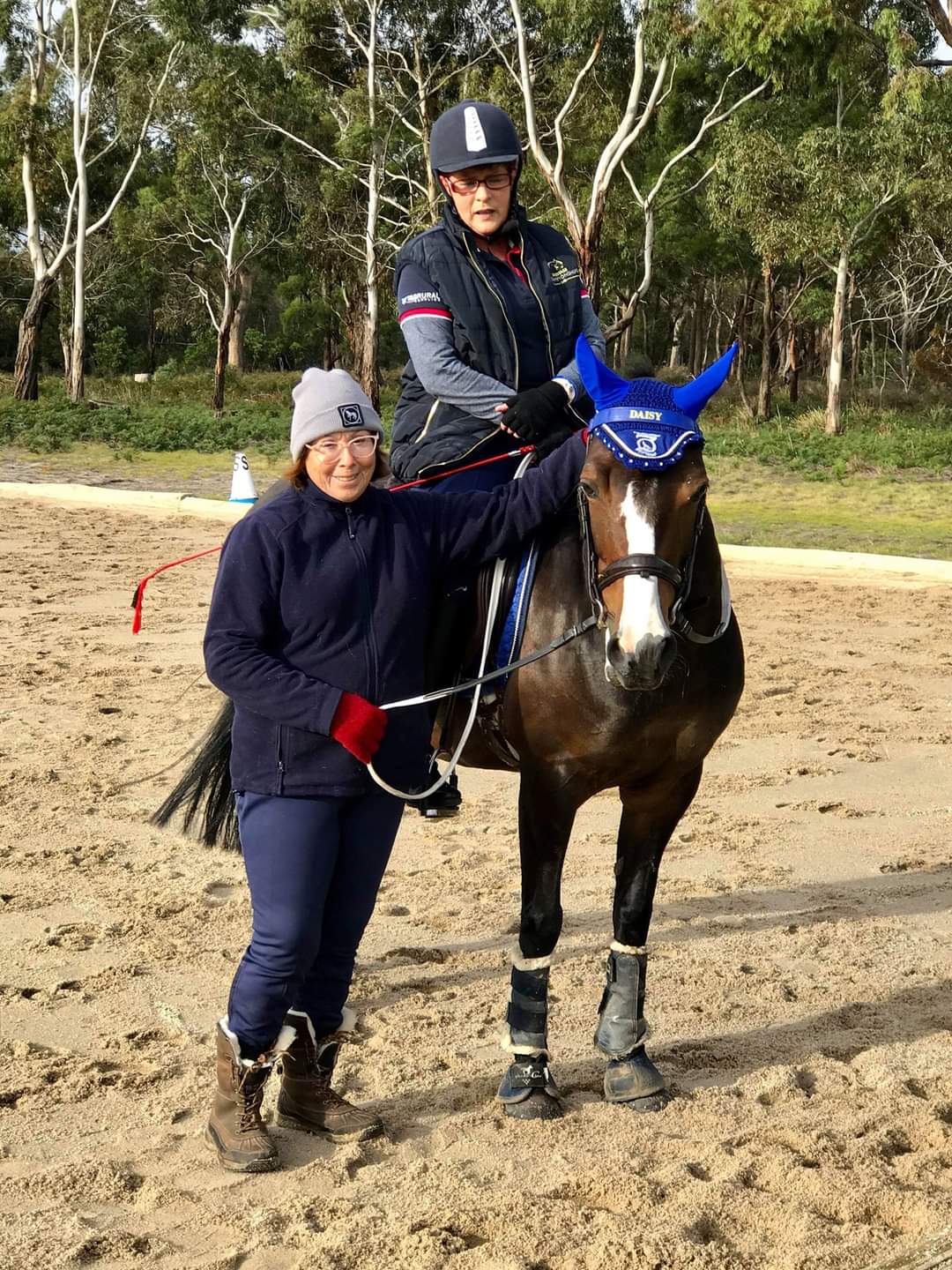 Sue working with Tania Hay aboard Shipstern All Show
I consider myself blessed to have a good team of riders and horses of many different types and breeds.
Recently, I became an Off the Track Coach. I love working with these horses; you don't get a more generous horse than the Thoroughbred or the Standardbred. 
As a coach, assisting riders in the management of their horses is also important. I enjoy the process of working with competition riders, setting goals, planning the year, and supporting them through that process.
Tasmanian winters are charming, unless you are out in the middle of the arena at 7am standing in wet sand, with more clothes on than the average Eskimo, so I think I must love it to do it!
My future goals are to just keep learning and getting better at what I do."
Suzan McDermott
VIEW ALL THE PREVIOUS STORIES ...