Main photos courtesy of Georgia Hogg
COACH OF THE MONTH Tim Calkin
COACH OF THE MONTH is a regular Education series on our website. It is a way of highlighting the EA coaches and educators who work with dedication and passion all over Australia.
Tim Calkin is an EA Level Two General Coach and Coach Educator, based in Badger Creek, VIC.
"My family emigrated to Australia from the UK in 1960 when I was 5 years old. When I was 14, my Aunt saw how desperate I was to learn to ride and gave me a few lessons for my birthday.
My first instructor was Eric Blinden, who was based in Croydon in Victoria; old-school, but a great start. A little bay gelding, called Jimmy, was my first pony and together we attended the Mountain District Pony Club. In those days we used to hack 10km to rallies, ride all day and ride home again. The horses were certainly fit!
In 1970, my family decided to return to the UK and, after a year at high school, I started as a working pupil at Heather Hall Riding School, in Leicestershire. I achieved my BHSAI in 1971.
The next three years were spent in Manchester at the Lodge Riding School; probably the funniest, craziest place I've ever worked. Thanks to Facebook, I'm back in touch with some of those friends after 40 years.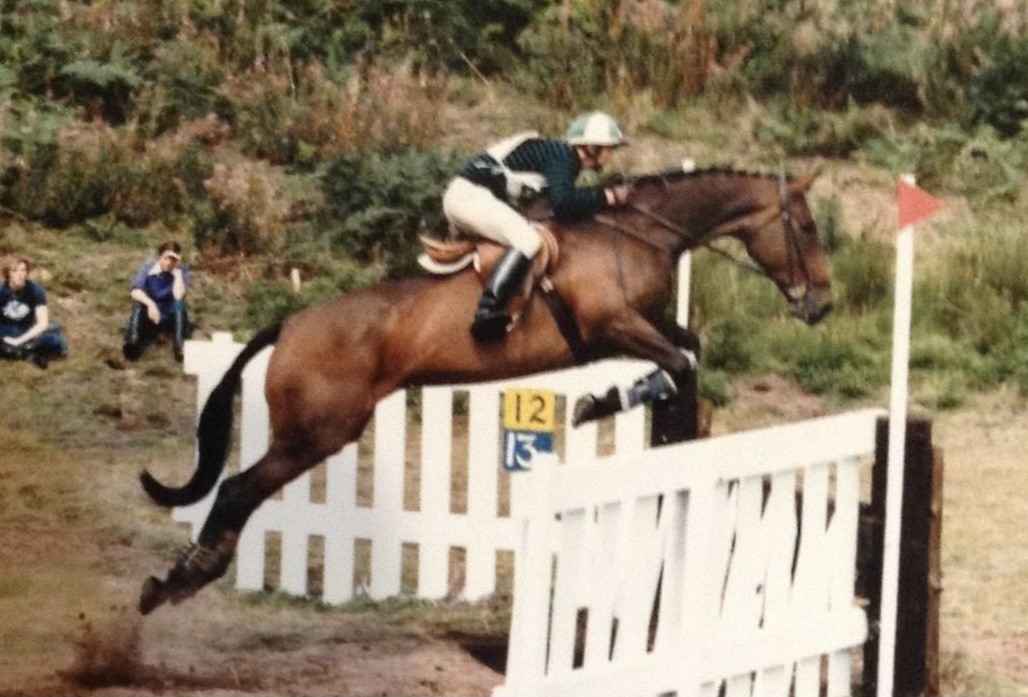 Tim and Little John at the Osberton Horse Trials, UK
I then worked for show jumpers Mannie Beavan and, Olympian, Tim Grubb. What an experience that was!  Although no matter how hard they tried, my show jumping never really improved. With their support, I sat and passed my BHSII in 1979.
I took a job at Wellow Park Stables, in Nottinghamshire, as Chief Instructor in 1980. Riding clients' horses, I was lucky to have the opportunity to event to 3*. In 1985 I passed my BHSI.
They were good days, as we did hunter hire and got our event horses going by hunting with the Grove and Rufford and Belvoir Hunts. The scariest thing I ever did was team chasing and a couple of Point to Points. They always started and finished in the beer tent, funny that…
After turning freelance and spending some time teaching in the United Arab Emirates, I started travelling to Australia for six months of each year. I established myself teaching at Pony Clubs and clinics around the Yarra Valley and Gippsland, where I still coach regularly.
In 1988, I emigrated permanently to Australia. I married Rachael in 1994 and, thanks to Stephen Coffey, we managed and eventually bought Braidwood Equestrian Centre, near Healesville in Victoria.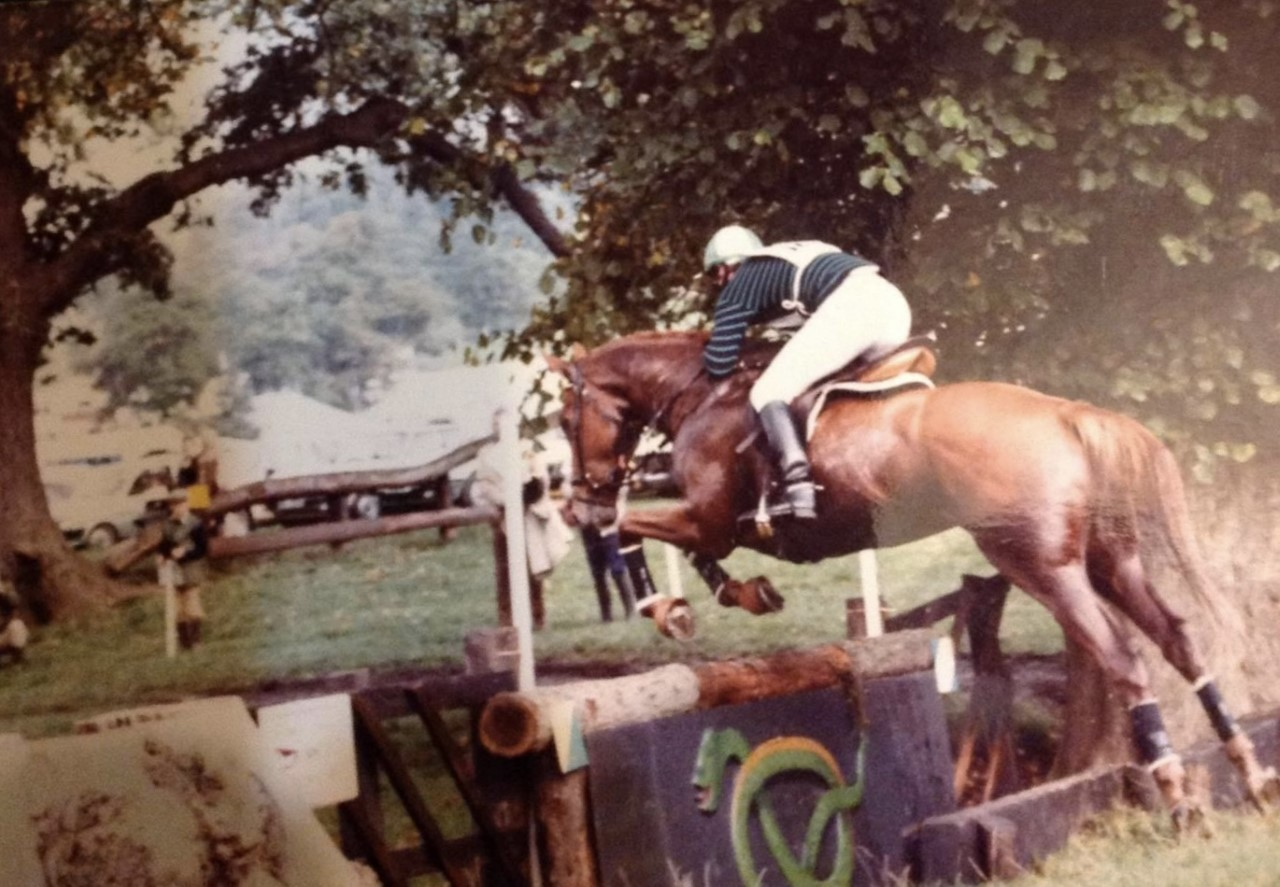 Tim aboard Spanish Main, flying around the Chatsworth Horse Trials, UK
From Braidwood, we ran clinics for riders on our school horses and on their own horses. We also stood thoroughbred stallion, Balmoral Kinsman, at stud. He was by the well-known stallion Balmoral Boy. At that time, I competed Balmoral Kinsman (Tosh) to Medium and started having lessons with Miguel Tavora. Over more than 20 years, Miguel became my friend and mentor until his death in 2017.
Things changed drastically in 2009 when Braidwood was hit by the Black Saturday bushfires. In the space of a couple of hours, we lost our best school horse, Zebedee, along with four cows and a calf. We also lost 80% of our fences, along with sheds, hay and most of the pasture and surrounding bush. Luckily, thanks to a good fire plan, we saved the house, indoor arena and 17 horses.
After the trauma of the fire, Braidwood was never quite the same and so, in 2013, we purchased a much smaller property on the other side of Healesville and downsized the business to one school horse with more emphasis on private lessons and clinics.
Up until International travel stopped in 2020, I was returning to Europe more regularly, combining visiting family and friends with clinics in the UK and the Netherlands.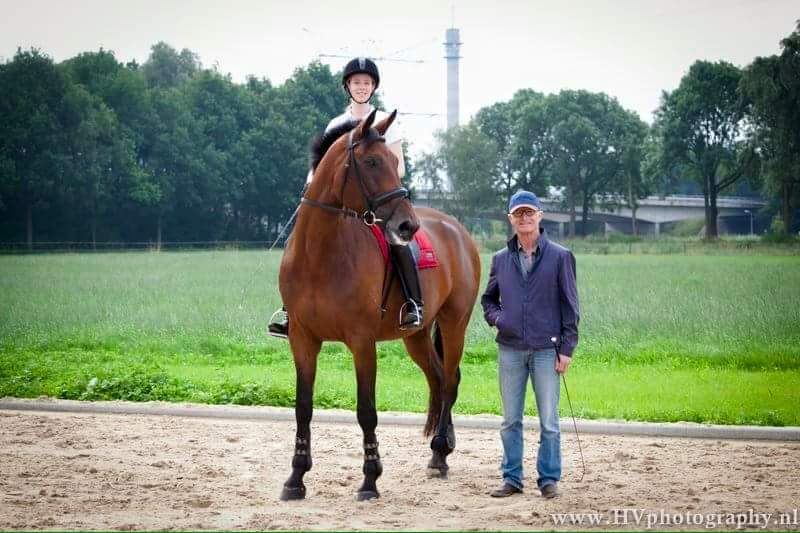 Tim coaching at a 2016 clinic in Hengelo, Netherlands
In 2001, I crossed over into the then NCAS system, becoming a Level 2 General Coach. This introduced me to the new path of Coach Education. This a subject I'm passionate about because, without new and younger coaches coming into the system, equestrian sports can't evolve and improve.
I'm very lucky to have trained under the British Horse Society system which is based on riding schools. This differs from the Australian system, which is more competition-based. Both systems have their advantages and disadvantages. 
Since becoming a Coach Educator, I've been lucky enough to sit on the Victorian Coaching Committee and the Equestrian Australia Coaching Committee. In 2019, I was one of Australia's delegates for the International Group for Equestrian Qualifications (IGEQ), travelling to Germany for the annual conference.
My reasons for becoming involved in these committees is simple; the more we put into our system the better it gets, and ultimately, it's the horse that benefits.
My involvement has also led to some great friendships. As coaches, we work by ourselves for much of our working lives and being involved with the coaching committees I've met some very talented, experienced coaches from all over Australia and the world, who I now count as friends.
I also administrate the Equestrian Victoria Coaching Facebook Page with over 600 followers. I try and share as much relevant content as I can, because I feel that helps to connect coaches, both in Australia and overseas.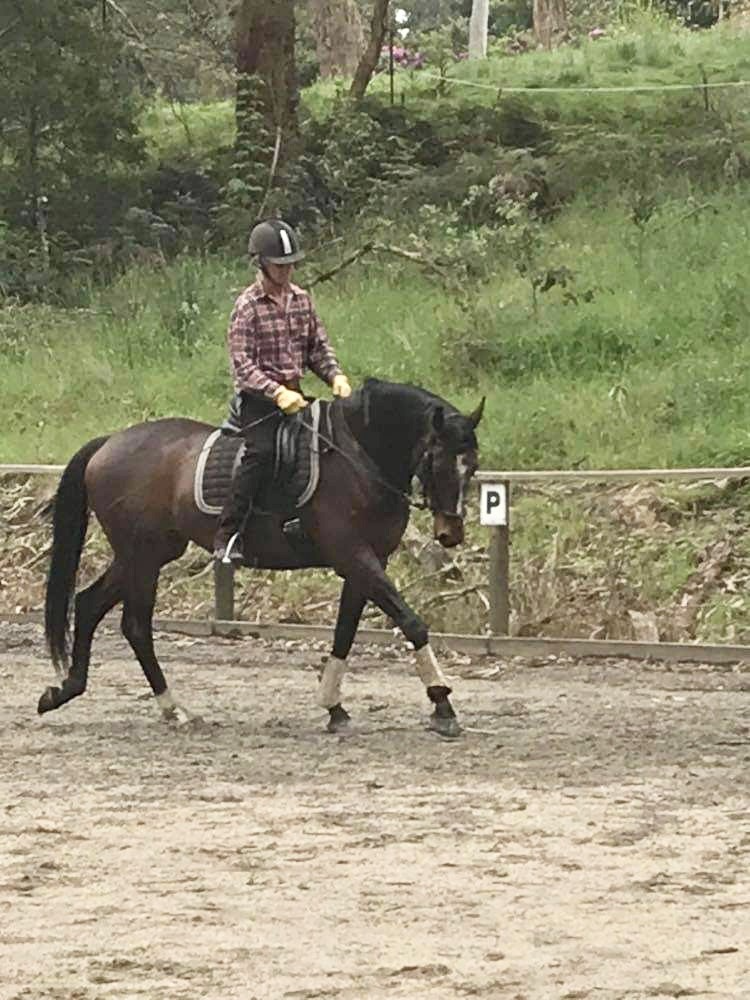 Tim schooling in 2020 with Flowervale Sandrea
Although my competition days are probably over, I am still riding and I'm lucky enough to own a lovely six-year-old Sandreo mare, who has made me re-evaluate and refine my training skills, especially in these long periods of lockdown.
I've come to realise how unique every horse and rider is, and while it's important to have a solid foundation, there is no one way to get the best out of both. That comes from experience, hard work and knowledge.
My skill set seems suited for working with young riders to develop their understanding for training often difficult horses and ponies. I believe this ability has come from training & watching coaches, from every horse I've ridden, trained and watched, from every competition I've entered and from every job I've had. In short, my ability as a coach is the sum total of all my life experiences to date, and I'm still learning.
My friends know I love new technology, but also renovating old stuff. It's the same with horses. I love working with young horses but there's nothing better than helping a damaged or difficult horse to work in a soft and relaxed way with a rider who understands what they are doing."
Tim Calkin
VIEW ALL THE PREVIOUS STORIES ...