Photos Courtesy of Wendy Schaeffer-Macdonald
COACH OF THE MONTH Wendy Schaeffer-Macdonald
COACH OF THE MONTH is a regular Education series on our website. It is a way of highlighting the EA coaches and educators who work with dedication and passion all over Australia.
Wendy Schaeffer-Macdonald is an EA Level 2 Coach for both Jumping and Eventing, who lives in Echunga, South Australia. Moreover, Wendy is an Olympic Gold Medalist, winning Team Gold at the Atlanta 1996 Olympic Games.
"I was born into a life surrounded by horses if not a historically horsey family as such. My Mum had been desperate for a horse as a child but had to wait until reaching early adulthood where she made up for her former denial of horses. 
I grew up with my Mum, firstly enjoying her time with horses in the hunt field, then starting out in the Eventing game before chasing her dream to represent Australia in the 1986 World Three Day Event Championships.
It was a natural progression for me to live and love horses, to be ambitious and to dream one day of doing what I had witnessed at those World Championships: someone becoming the best in the world on that day.
My Olympic mount, Sunburst, was purchased as an Off the Track Thoroughbred (OTTB) a few months later when I was still 11years old. Ten years later, in the heat and humidity that was an integral part of the 1996 Atlanta Olympics, Sunburst and I achieved that ultimate performance to be the leading member of the Australian team which won Gold in the Team Three Day Event.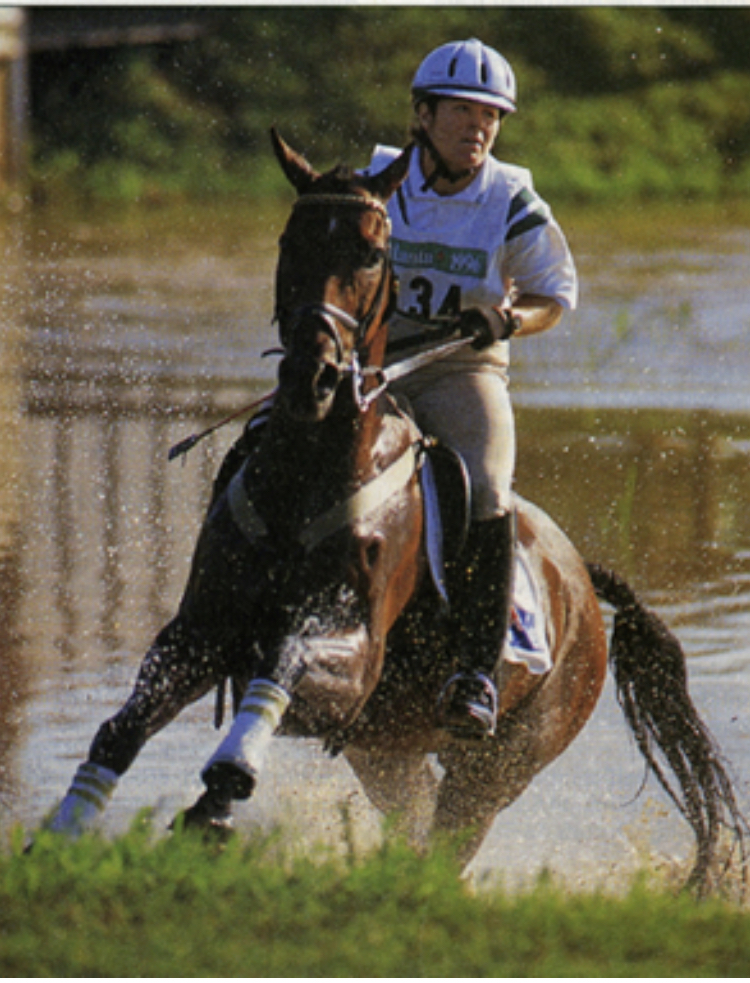 Wendy and Sunburst coming out of the second water at the 1996 Atlanta Olympics on the way to Team Gold
Sunburst was ranked no.1 Event Horse in the world that year, following an 11th at Badminton a few months previous. 
I am now 46 years old married to an Englishman, Nigel Macdonald, who I met while based in the UK campaigning for the London 2012 Olympics. I spent the better part of 2011-2018 in the UK, getting married in July 2013 and finally convincing Nigel to relocate back to Australia in November 2018.
I have been steadily rebuilding my equestrian business - riding, coaching and schooling/competing horses - and became an ESA Board member in December 2018.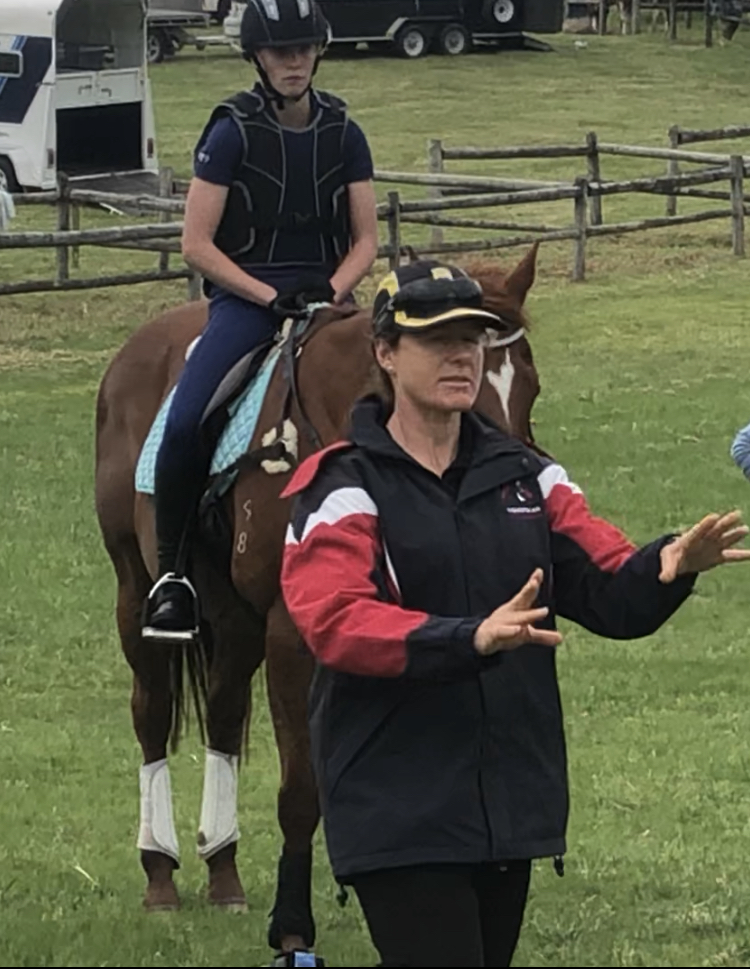 Wendy teaching at the ESA Regional Clinic, Mt Gambier September 2020
Horse-wise, I have four that I am campaigning - one event horse and three jumpers. Sun Quest, with whom I'm aiming to finish the year at CCI3*, is a little bright bay Thoroughbred - most reminiscent of Sunburst.   
I evolved into Coaching through being a competition rider and being known within the industry. I really enjoy watching those who work at it achieve results.
Most importantly, I like training riders to think, to break problems down and systematically retrain.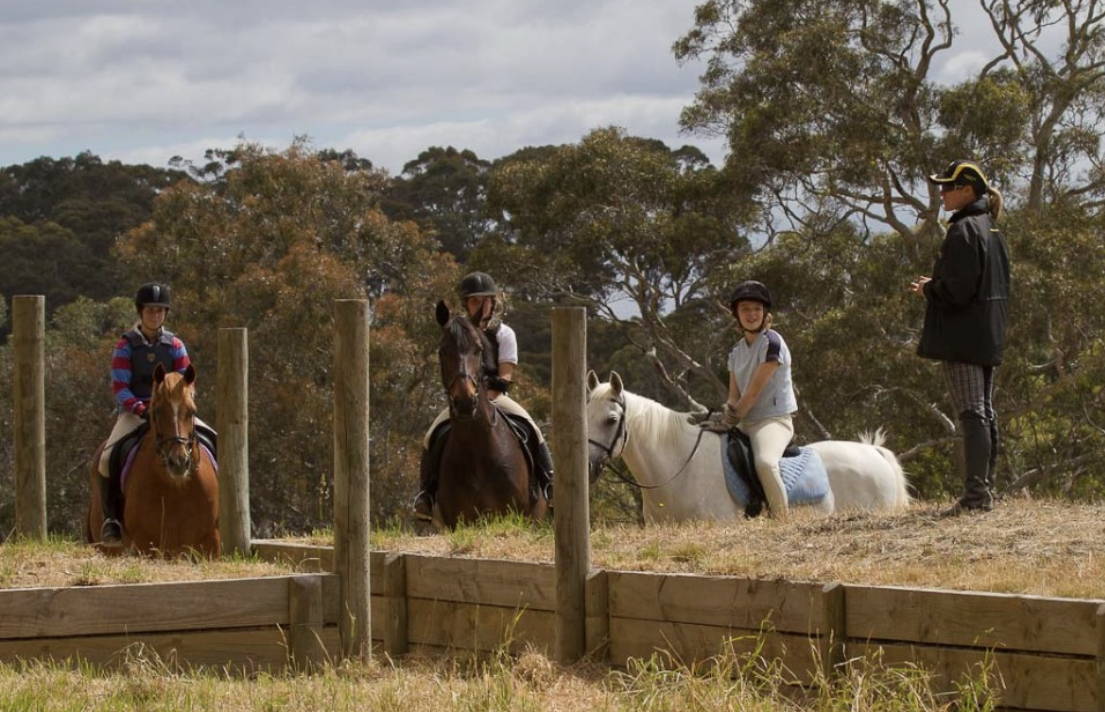 Wendy teaching a group lesson at her home, Sunburst Equestrian 
It is a privilege to share the experiences that I've had in my equestrian career and life - both good and bad - through my Coaching and I would like to continue to do so with a wide range of riders.
I'm aiming to commence training towards both my Level 3 Coaching and Coach Educator accreditation next year to further my Coaching career and the opportunities that it may bring."
Wendy Schaeffer-Macdonald
VIEW ALL THE PREVIOUS STORIES ...