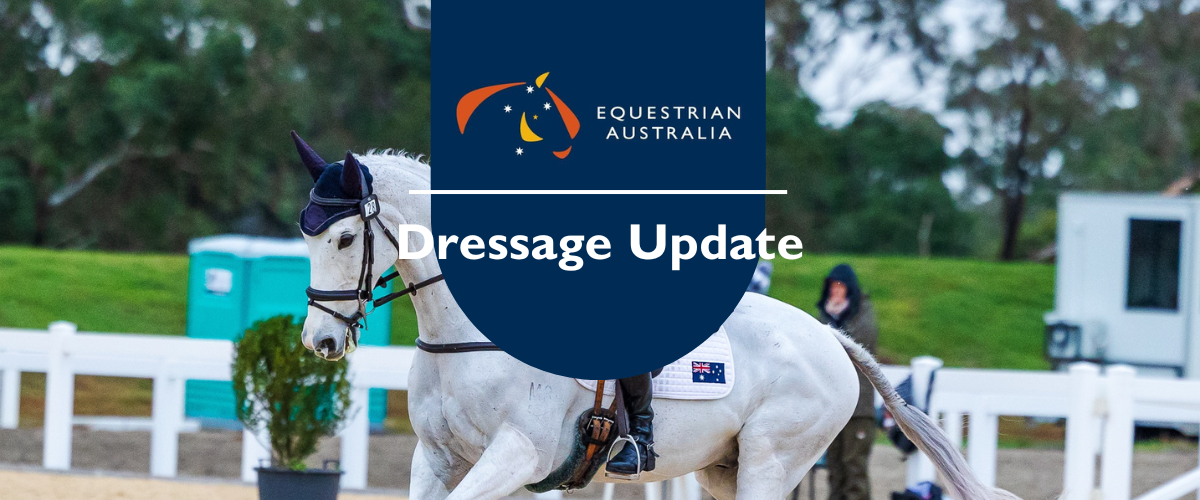 Dressage Update
2023 EA Dressage Tests
The 2023 EA Dressage Tests have now been available on the EA website for the past 6 weeks. 
Over this time, with members commencing to download, analyse and use the tests, a few oversights have been highlighted. 
Any adjustments made to the tests have been listed on the EA website - HERE under where the 2023 Tests can be located.
The EADC urges all members to frequently check back to the website to ensure you have downloaded the most recent versions of the tests, during this implementation phase.
Dressage Equipment Annex Update
Please note the EA Dressage Equipment Annex has been updated.  There have a few amendments with the January 2023 updates noted in the righthand column on the updated items. 
The updated Equipment Annex can be located on the Dressage Rules webpage on the EA website - HERE