Photos courtesy of Tim Calkin
EA Delegates Appointed to International Coaching Working Group
The International Group for Equestrian Qualifications (IGEQ) recently held a conference to discuss the training of equestrian coaches and bringing up the overall standard of coaching internationally.
The IGEQ is a not for profit, worldwide organisation, dedicated to improving education and qualifications for all equestrians, to improve the welfare of the horse.
The conference was held in Germany at the beginning of December 2019, with the Equestrian Australia Coaching Committee (EACC) sending two delegates to represent Equestrian Australia (EA), Simon Kale and Tim Calkin.
Out of 40 member countries, 21 countries had representatives at the conference, including Australia, Austria, Belgium, Czechoslovakia, Finland, France, Germany, Hungary, Israel, Italy, Malaysia, Netherlands, Norway, Poland, Romania, Russia, Spain, Sweden, Switzerland and UK.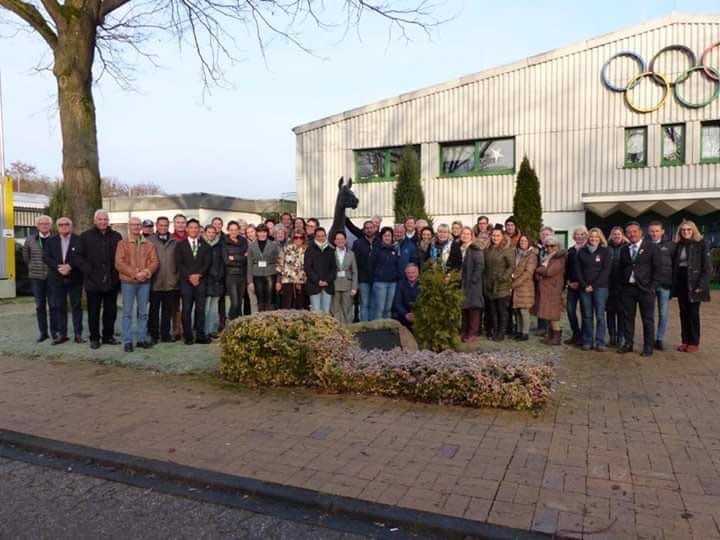 Twenty-one countries had representatives at the IGEQ conference
"We have so much in common, but each country has its own unique problems ranging from culture, politics, climate, population etc.
But in our huge country, we are learning that if the States work together and communicate, we can build and move forward and I believe we have to do the same with other countries to keep coaching relevant," explained Tim.
Many topics were discussed and addressed over the course of the three days there. Such topics included differences of standards in each country, weather in each country ie heat, safety, concussion, insurance, horse welfare, weight policy, consistency in level standards and much more.
"This session saw some frank discussion under the new chair. I think it was a worthwhile session with the future of IGEQ in good hands," said Simon.
 "I realised at that point how global riding and coaching is becoming and that will only increase as the world gets smaller due to the internet.
Australia is in a unique position because we tend to bat above our weight in a lot of areas, but also at a disadvantage because we are so far away from Europe and some of the other major equestrian countries," said Tim.
Due to the efforts of the EA delegates and the work of EA in the area of safety and risk management, the IGEQ has requested Simon and Tim join an international working group, with Simon as Chair. The aim is to progress the issues of Safety and Risk Management in the area of coaching on an international scale, to review the syllabi of new IGEQ member nations and to map accreditation against the IGEQ matrix of IGEQ member nations.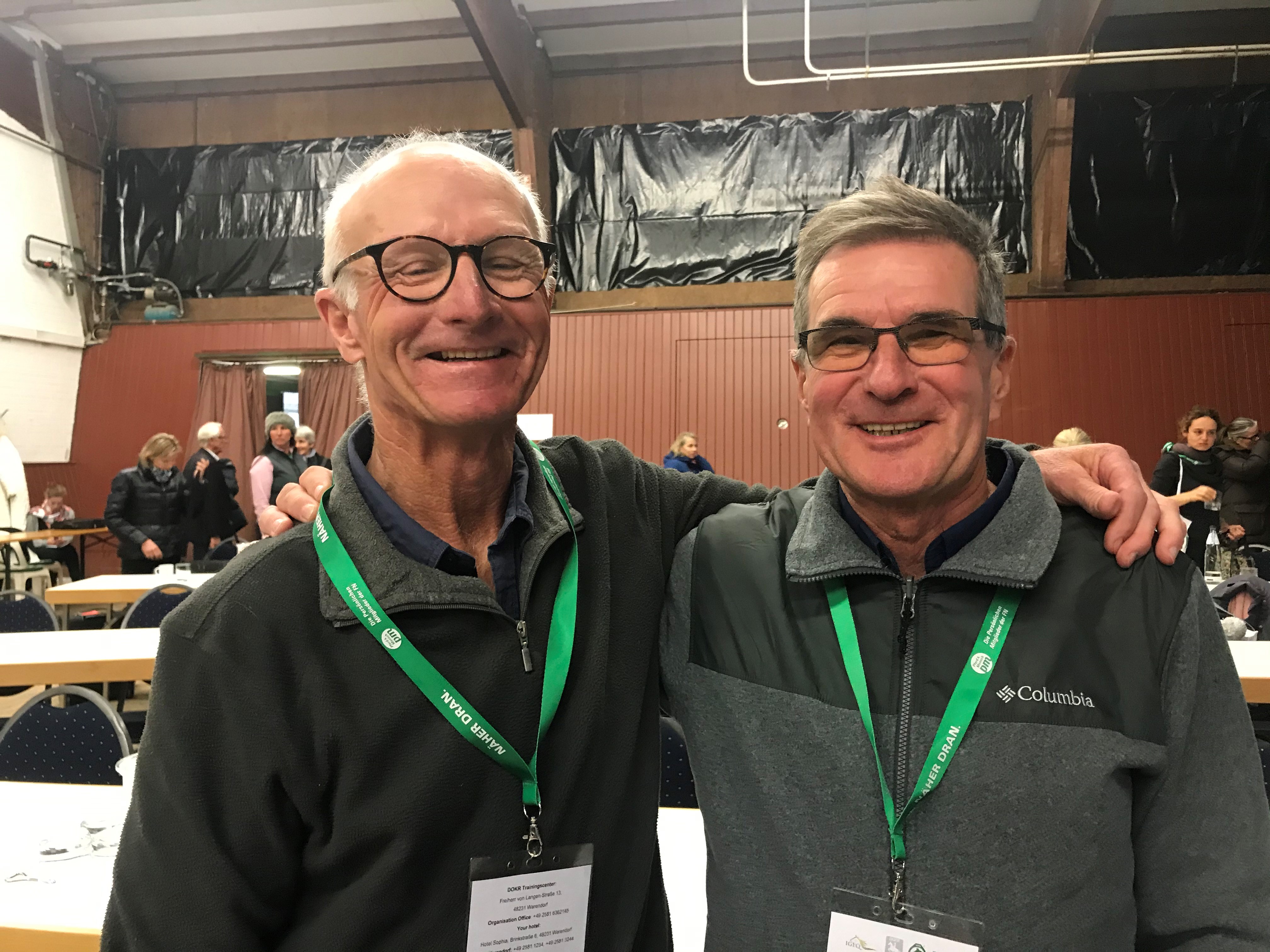 International friendships being formed, Tim Calkin and Hungarian Delegate Mr Kovy
"These appointments show the high regard that Australia is held in and I was personally very pleased to be asked to chair a committee of an Internationally recognised organisation," said Simon.
Following the efforts of our two EA delegates, the current EA coaching syllabus has been reviewed by the IGEQ and has been appropriately identified on the IGEQ matrix (a matrix that maps the accreditation of member nations eg British, German etc against each other so that member nation's accreditation can be internationally recognised).
"I was pleased to have Tim with me as his strengths complimented mine and it was great to have his moral support. The IGEQ conferences are full-on and it was great to have someone like Tim to work with," shared Simon.