EA High Performance Closing the Distance in a Time of Uncertainty
As the rapidly evolving COVID-19 pandemic swept the globe with little regard for the disruption left in its wake many sports were forced to adjust their Olympic preparations causing unfathomable disturbance to athlete training, high performance programs and Tokyo 2020 campaigns.
However, it is during this time of uncertainty that we have seen how resilient and adaptable our EA High Performance Program is at not only engaging and supporting our athletes in these unprecedented times, but also in continuing their performance planning and development.
The EA High Performance Program has been utilising virtual meetings, workshops and teleconferences since March in order to maintain communication with Squad riders, but it has also produced a level of engagement and interaction that has never been seen before within the program. 
"With the global pandemic and the state of uncertainty we felt it was imperative that we ensure our communication with our riders and stakeholders was proactive, factual and consistent. We have taken this opportunity to build on the strong foundations that we had already established and the riders response has been exceedingly positive, they are more engaged than ever before not only with the program itself but also with their fellow Squad riders," explains EA High Performance Sports Director, Chris Webb.
The virtual meetings that have been hosted to date have focused on a variety of topics designed to encourage discussion and collaboration between the riders.
The Eventing Green and Gold Squad riders, and the Jumping High Performance Squad riders, have been able to use the sessions to discuss their Tokyo campaigns; horse fitness, training strategy in a time of social distancing and future event preparation from different parts of the world. Not only are riders able to connect with High Performance staff they are also able to check in and enjoy time with their fellow riders allowing a momentary closing of the distance that COVID-19 has rapidly enforced upon us. 
In addition the NEXT Gen Eventing Squad riders have been offered the unique opportunity to partake in virtual workshops, which are being offered for the very first time. Recently the riders participated in the first of the workshops online, hosted by High Performance and Chris Burton.
The innovative new platform allowed the athletes to spend time with Chris to discuss training and performance matters. Chris opened the floor and invited each of the riders to ask for advice or to raise any questions they had. This rare and unprecedented access was met with overwhelming enthusiasm by the riders who took advantage of the interactive session to learn from Chris' incredible wealth of experience as a top-level competitor.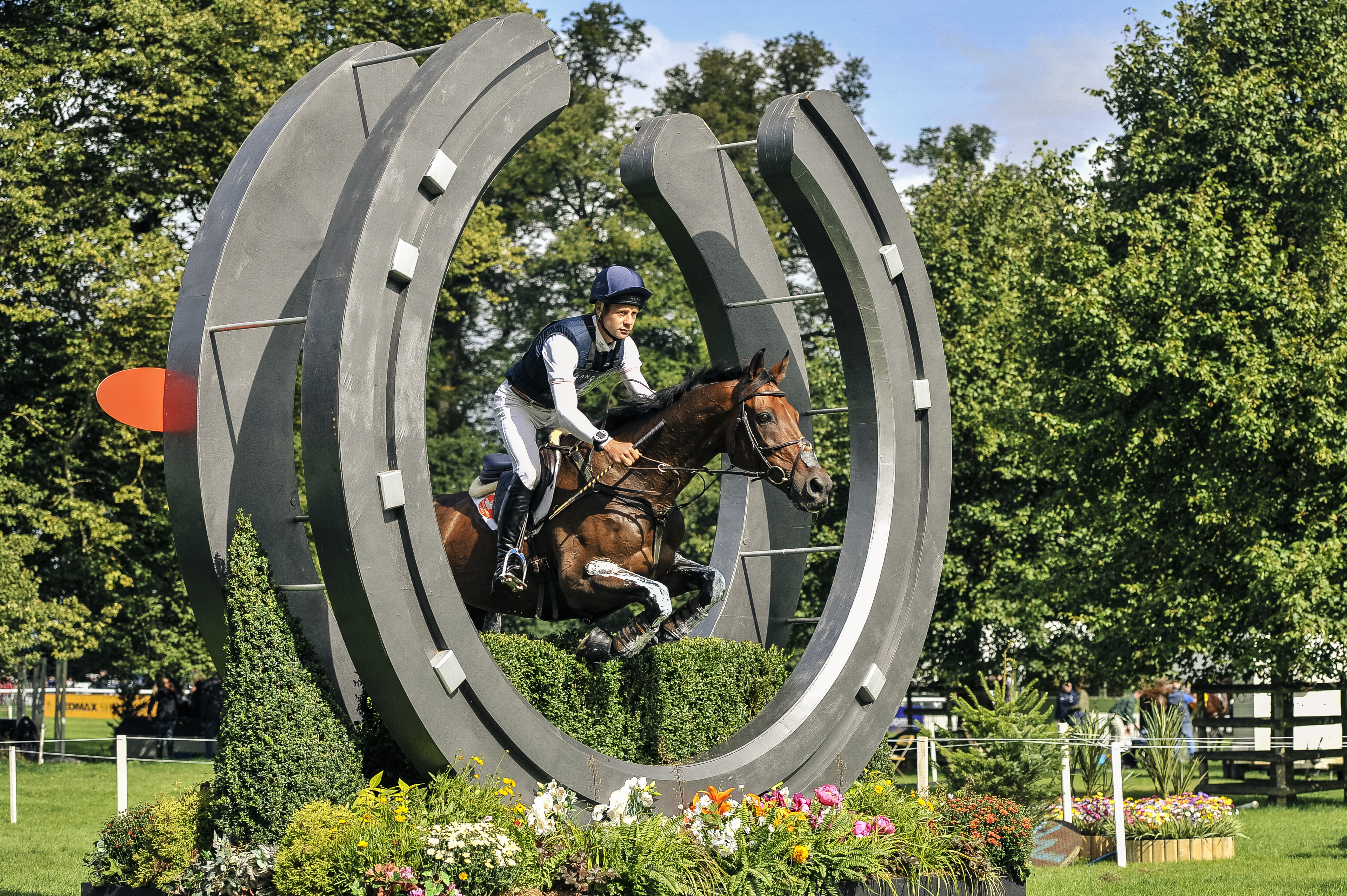 Chris Burton competing a Burghley Horse Trials, UK
"Thank you very much to High Performance and Will (Will Enzinger) for getting this going it is actually something I have wanted to do for a long time and just looking around at all the exciting young riders that Australia's got, it is a great program and Australia has got a lot to look forward to" said Chris Burton of his first session with the NEXT Gen riders.
NEXT Gen Squad rider Katie Taliana found the session valuable and has already utilised some of the exercises Chris discussed with the group. "The openness and honesty of it shocked me, I found it very refreshing and informative. Chris was fantastic at keeping us all involved and I've already done a few more grids on my horses as a result. This entire sport can be isolating even in normal times, so it was great to have a way to get together to communicate and share/gain information".
This week the NEXT Gen riders also had an in-depth session with the EA National Eventing Selectors where they were able to gain an insight into the selection process, what it involves and the multifaceted ways in which selection can be approached. 
The interactive session also saw the Squad riders take part in a mock team selection exercise where they were given a set of fake combinations and results, veterinary reports and risk categories and were asked to select their preferred team. The session was designed to give the riders a taste of how team selections works and to ask the selectors first hand any questions they may have about best preparing themselves and their horses for future team selection.
"So after looking at everything, I think as a rider you forget all the elements that you guys (National Selectors) have to look at. There is not just performances and what score you finish on," said NEXT Gen rider Jade Findlay.
Whilst the delivery of the HP Program has had to adapt due to COVID-19 and social distancing regulations the integrity and content remains robust and progressive with riders committed to and engaged with the amended program. 
As the COVID-19 situation continues to evolve we are once again reminded of how strong our high performance equestrian community is, as preparations and refocused training continues albeit in altered circumstances, we look forward to Tokyo 2020 with anticipation and optimism.