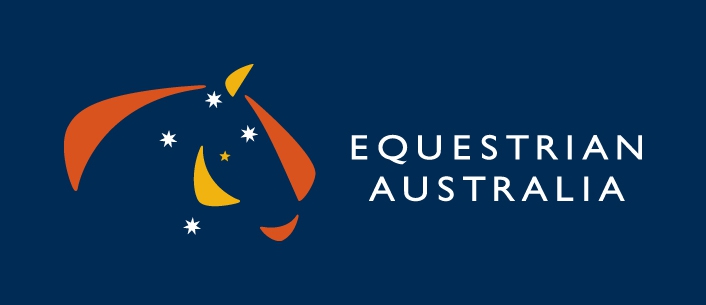 EA Takes the Lead in Adopting National Integrity Framework
Equestrian Australia (EA) is proud to be one of the first Olympic sports in Australia to be adopting the Sport Integrity Australia National Integrity Framework (NIF). This is a massive step forward for Equestrian and, as part of a strong collaboration with Sport Integrity Australia, will start to address many of the key issues impacting our sport for decades.
The implementation of the Framework as one of the responses to mitigating integrity threats to the sport of Equestrian, is an extremely proactive step. In a letter sent to EA, Sport Integrity Australia CEO, David Sharpe, congratulated Equestrian Australia on official approval and adoption of the National Integrity Framework.
"We share a common ambition to protect the integrity of sport in Australia, and I value the positive engagement we have had to date to support this. It includes your willingness to participate in a pilot program for an integrity manager and your enthusiasm to participate in the Safeguarding in Sport Continuous Improvement program," said Sharpe.
Taking active steps to improve integrity in our sport is a positive step forward for all of our members. "The NIF provides us with a best-in-class suite of policies and independent processes that can be applied nationally, and it incorporates a focus on Child Safeguarding which is a priority for the organisation," said EA CEO, Darren Gocher.
"EA is looking forward to continuing to work closely together in a strong, productive partnership with Sport Integrity Australia in this collaboration. I'd like to thank David Sharpe and his team for their strong support during this process."
The Framework will also be applicable across all State branches. It sets out the broad expectations of all participating in Equestrian, and will provide improved policies and national consistency around:
Member Protection
Child Safeguarding
Improper use of Drugs and Medicine
Competition Manipulation and Sports Wagering
The Framework also provides an independent, transparent and fair complaint management system, through the implementation of EA's new Complaints, Disputes and Discipline Policy, developed in collaboration with Sport Integrity Australia and the National Sports Tribunal (NST).
The new Complaints, Disputes and Discipline Policy ensures that sport integrity related matters are independently dealt with efficiently and effectively through Sport Integrity Australia or the NST, providing all who participate in Equestrian with confidence that prohibited conduct will be managed via the most appropriate resolution and disciplinary processes.
Minister for Sport, Richard Colbeck, welcomed the decision and congratulated Equestrian Australia for signing up to the independent National Integrity Framework.
"The National Integrity Framework, established earlier this year by the Australian Government, is a vital tool to ensure all sporting participants are treated with respect," Minister Colbeck said.
"It marks an important step for participants in any sporting organisation - offering confidence and a reassurance that matters will be handled independently and fairly. This is a great step forward for Equestrian."
It has been developed to provide sports with a best practice suite of policies that will meet any possible future compliance standards.