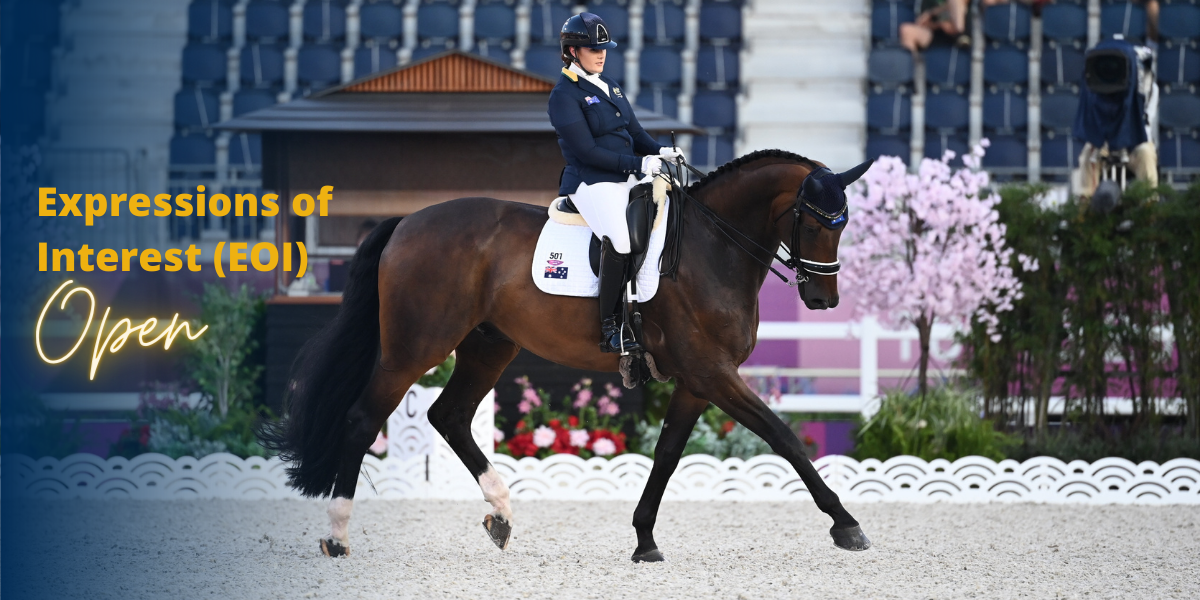 Image: @Australian Equestrian Team / Jon Stroud Media
Expressions of Interest open for EA Exemption Committee - Dressage
The EA Exemption Committee - Dressage was established several years ago to ensure athletes with a disability were provided with the opportunity to compete in EA dressage competitions under fair and equitable conditions.
The Exemption Committee is a sub-committee of the EA Dressage Committee (EADC) and comprises of the following with a min. of 3 members:-
Accredited Para Equestrian Classifier(s)
Dressage judge(s) with a knowledge of judging athletes with a disability (EA "Ä" Level Dressage Judge preferred)
Appropriately qualified coach(es) with experience coaching athletes with a disability (EA Accredited Coach preferred).
The role of this committee is to oversee the decision-making process for the exemption to EA National Dressage rules and to ensure the rights of the athlete with a disability is protected.
EA Dressage Committee are now seeking Expressions of Interests (EOI's) for the above roles.  Successful applicants will initially be working alongside the current Exemption Committee members to gain the necessary experience, and then move forward in fulfilling the roles and responsibilities of the committee.  Further information regarding the committee can be found in the Terms of Reference below.
Interested members should consider the terms of reference and then complete an EOI form and return to Karen Myers (EA Sport Services Officer) – [email protected]
Terms of Reference for the EA Exemption Committee – Dressage  
 Exemption Committee Terms of Reference - July 2022.pdf
Expression of Interest Form 
 EA_Exemption_Committee_Nomination_Form_22.docx
Closing date for EOI's – Wednesday 7th September 2022