INSIGHT - Badminton Horse Trials 2016
Michelle Debenham (VIC)

 has recently returned from the 

Mitsubishi Motors 

Badminton Horse

 Trials

where she officiated as Assistant to the Technical Delegate from 4th - 8th May 2016. Michelle is an Australian Eventing Official since 2012 as EA Technical Delegate Level 3, FEI Technical Delegate Level 2* and FEI Steward Level 1. Here she tells us her story...

"Badminton 2016 is all over!

Badminton was the most unbelievable experience for me on a personal level and as an official.

After receiving the invitation to work at Badminton as the assistant technical delegate, and discovering that the email was not a joke, I excitedly told my family and very, very quickly accepted the offer!

My experience at Badminton was everything I had imagined and much, much more. One of the highlights, was working with world renowned Course Designer Giuseppe Della Chiesa who was a consummate gentleman. He was a fountain of knowledge and was more than willing to share it. I learned a lot about why he placed fences and the questions he was asking the horse and rider combinations. He also outlined the other factors that needed to be taken into consideration when designing the course and why he did or didn't create some of the more complicated lines. He discussed how the horses 'read' fences and explained how it was important to make the 'questions' very clear, by giving the horse time to see and understand them, without changing the overall test. Some of the fences tested accuracy and holding a line and others were designed to test the boldness or braveness of the horse and rider. A few fences like the world famous 'Vicarage Vee' fence, tested everything all at once and were very influential on cross country day. The Shogun Hollow was was a fence that Giuseppe discussed. This combination was potentially underestimated, as it drew quite a few penalties and a very clever save from Mark Todd. The second last fence (number 32) the Rolex crossing was also one which took it's toll on riders and their horses. While some made it look simple by taking the right line, others had awful trouble and finished their ride a little earlier than they planned. The Swindon designer Outlet Mound was a clever use of the terrain, narrow fences testing accuracy and the ability to hold a curved line, it caused problems for some very experienced riders and seemed to all hinge on the middle fence Number 11.

On the Cross-Country day, Course Control was an amazing place to be. It was a room full of screens and microphones with a set of tables down the middle and each jump number represented in order. Small wooden horse-shaped pieces were moved down the  length of the table and were used to represent each horse, rider and their location on the course for the commentators and scorers alike. There was an opportunity to play back refusals or questionable jumps to check whether riders were clear or not - which lent the ability to also playback to the riders if necessary.

The ground jury was made up of some very experienced and knowledgeable people indeed, including Marylyn Payne, Angela Tucker and Andrew Bennie. The 3/4* Technical delegate was non other than Alec Lochore - event director for the 2012 London Olympics, Technical Delegate for World Equestrian Games in Normandy, in 2014, and Technical delegate for the upcoming Rio Olympics. I was honoured to have worked with Alec in 2015 at Houghton Hall International Horse Trials so it was wonderful to be able to work side by side with him again this year, at Badminton. Alec has built good relationships with the people he works with, as well as the riders and this shows, as people were willing to ask questions and communicate openly if they felt there were any problems. The event organiser and past 3/4* Course Designer of Badminton for many years, Hugh Thomas ensured everything ran like clockwork and was extremely kind and generous to his officials. The office was a happy and welcoming place to work and I learned a great deal about how things should work at such a big event, to make sure it is a success. Most importantly the weather at Badminton in 2016 was unbelievably good, I took full responsibility for this, saying I had brought it from home but I'm not sure they believed me..."

Michelle Debenham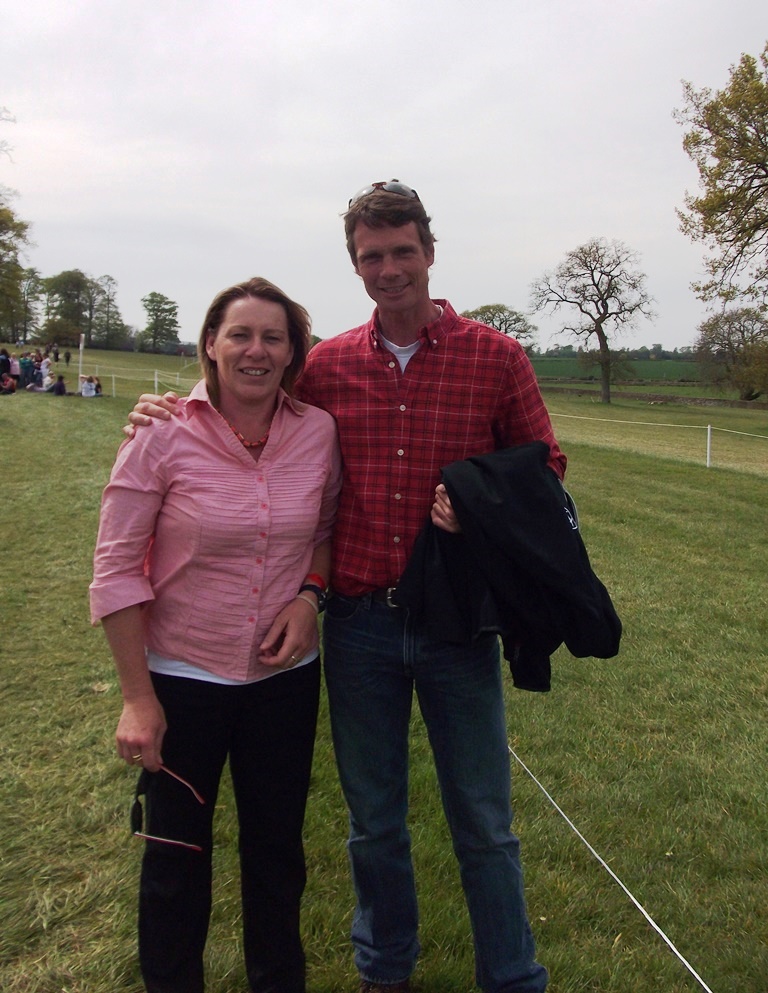 William Fox Pitt walking the course 
Alec Lochore, Giuseppe Della Chiesaa and James Willis measuring the Rolex fences.
To Read all the other INSIGHT stories Click HERE
Are you also an Equestrian Australia official who has recently officiated overseas? Are you interested in sharing your experiences with the greater equestrian community in our regular series? Click HERE to submit your story.