INSIGHT - The Radolfzell Three Day Event
Bronwyn Gillott has recently returned from the Radolfzell Three Day Event (GER) where she officiated as an Eventing Steward. Here she tells us her story... 
I was very fortunate to be selected to participate in the FEI Global Education Program, an initiative aimed at giving eventing officials the opportunity to gain international experience in their respective roles. My participation in this program saw me head from Adelaide to Germany in April this year to be part of the stewarding team at Radolfzell Three Day Event.
Radolfzell Three Day Event is held at "Gut Weiherhof", the Vogg family estate located in Southern Germany just across the Swiss border. The Vogg family are all riders. Jurgen and Daniele the parents, no longer compete, but their three sons, Christian, Felix and Ben have all ridden at international level and Felix and Ben will be riding at the Rio Olympics in the Swiss eventing team. Though they live in Germany the Vogg sons ride for Switzerland as their mum Daniele is Swiss. The Vogg family and everyone I came into contact with throughout the event couldn't have been more welcoming or helpful.
Gut Weiherhof is a spectacular property. I have never seen a horse property in Australia that compares. It is designed exclusively for horses and has significant horse related infrastructure including extensive stabling, a huge all weather outdoor arena, an indoor arena with luxurious viewing area boasting a full bar, lounge and dining area, a permanent bitumen trot up track and of course a magnificent cross country course designed by well-known European cross country course designer, Rudiger Rau. The whole property is beautifully maintained, and being early spring looked fantastic for the event.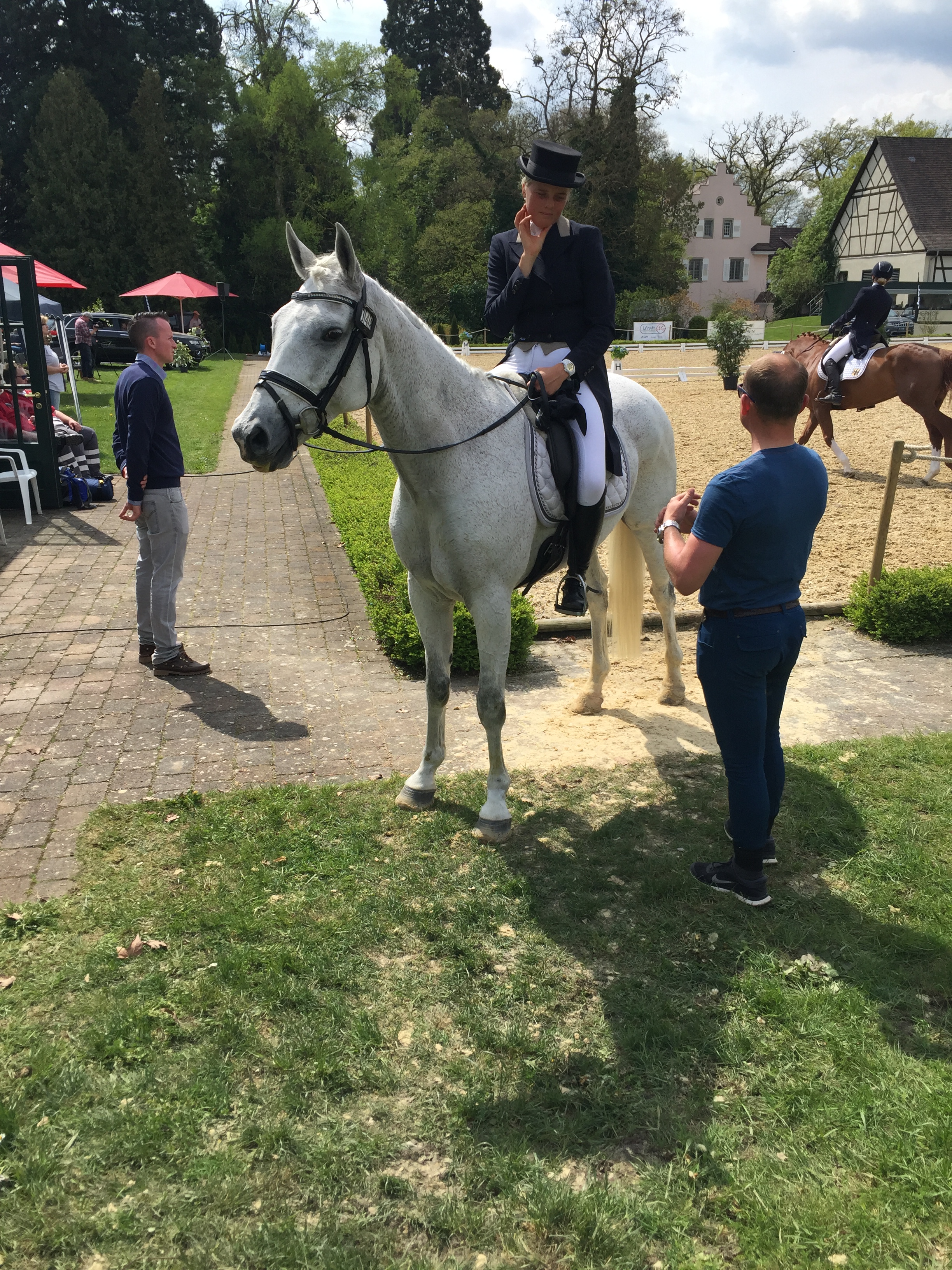 Radolfzell is a CIC one and two star event. There were 123 competitors from ten different countries. The vast majority of horses competing were Warmbloods and Irish Sport Horses, with a noticeable absence of the Thoroughbreds we often see eventing in Australia. Competitors of note were German superstar eventing rider Michael Jung and Australia's own Isabel English (left) who has taken her horse Feldale Mouse across to Germany for a year to be a working pupil at Michael Jung's stables. I think Isabel and I were both pleased to hear a familiar accent when we met, though everyone at the event spoke good English. Felix and Ben Vogg both rode at the event, literally on home ground, with Felix and his horse Onfire winning the CIC Two Star competition. 
Dressage day was blessed with glorious, sunny, spring weather. During the gear check I noticed ear hoods are very much in fashion in Europe. Only one rider competed without one. I also discovered in order to avoid potential problems caused by a horse being left on its own, it is customary in Germany to ask the second last rider in the dressage to remain in the warm up arena until the last horse has finished its test.
Cross Country day was cold and rainy. I acted as starter for the morning, not a job stewards usually get to do in Australia. Whilst acting as starter I learnt about another custom at German events. The interval between riders is doubled for the first two riders in each class. This is done to ensure that everything is running smoothly before too many horses are out on course. The course looked magnificent, there were no major incidents and the ground held up well despite constant rain throughout the day.
I was marshalling riders into the competition arena on Show Jumping day, an excellent job as I got to see all the action. The arena lived up to its all-weather credentials, not a puddle to be seen after Saturday's rain. It was a cold day with frequent snow showers. The first time I have ever been snowed on officiating at an event.
I am very grateful to have been given the opportunity to take part in the FEI Global Education Program. This program provides participants not only practical experience but also the invaluable opportunity to meet and work with officials from other countries. To anyone who has been thinking about applying for The FEI Global Education Program, based on my experience I heartily encourage you to do so.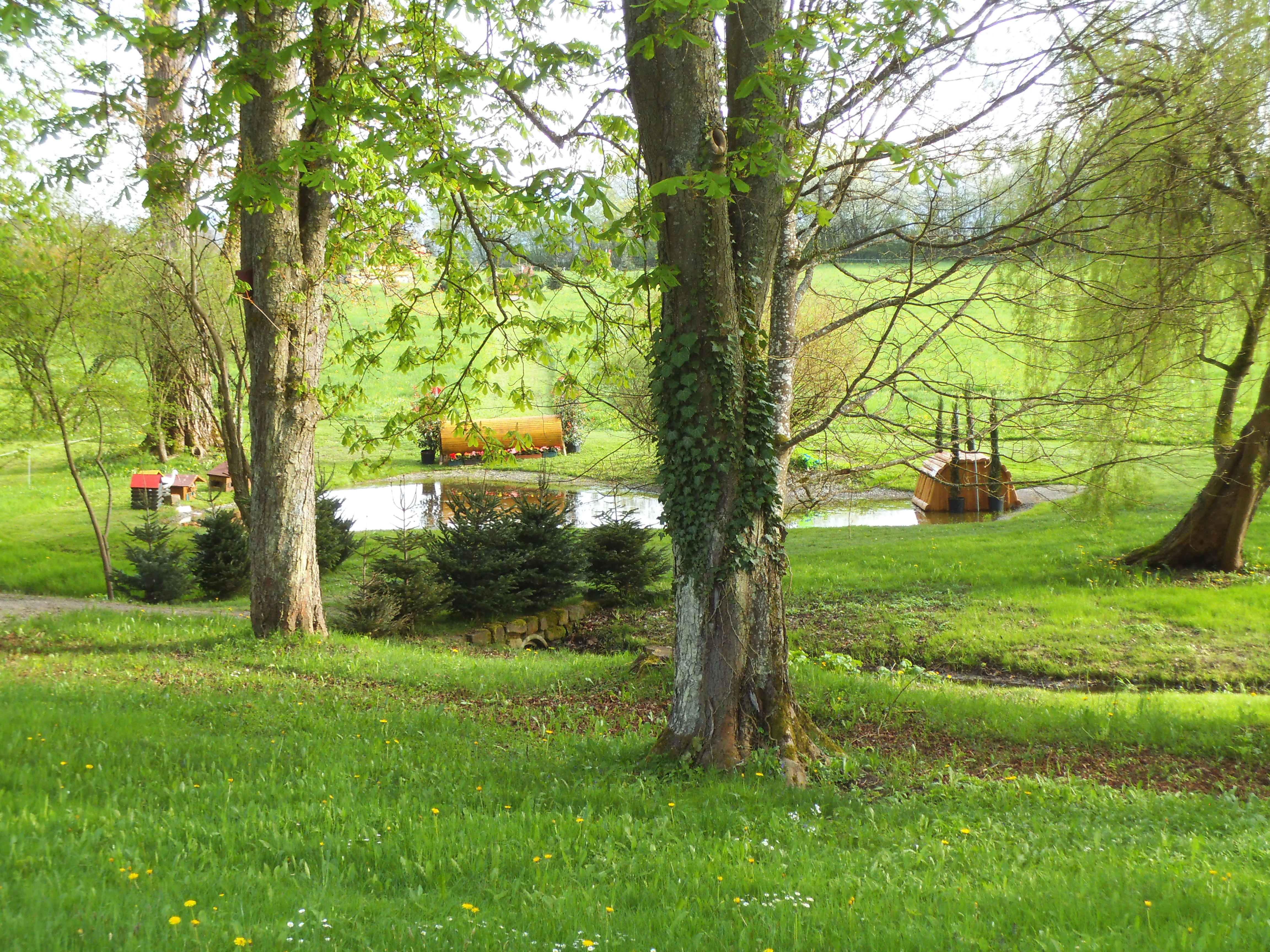 To Read all the other INSIGHT stories Click HERE
Are you also an Equestrian Australia official who has recently officiated overseas? Are you interested in sharing your experiences with the greater equestrian community in our regular series? Click HERE to submit your story.