For the Love of the Horse Story - Kelly-Ann's Paralympic dream
Equestrian sport is unquestionably 'for the love of the horse'. Through this new series, we want to share the stories that have a special place in your heart.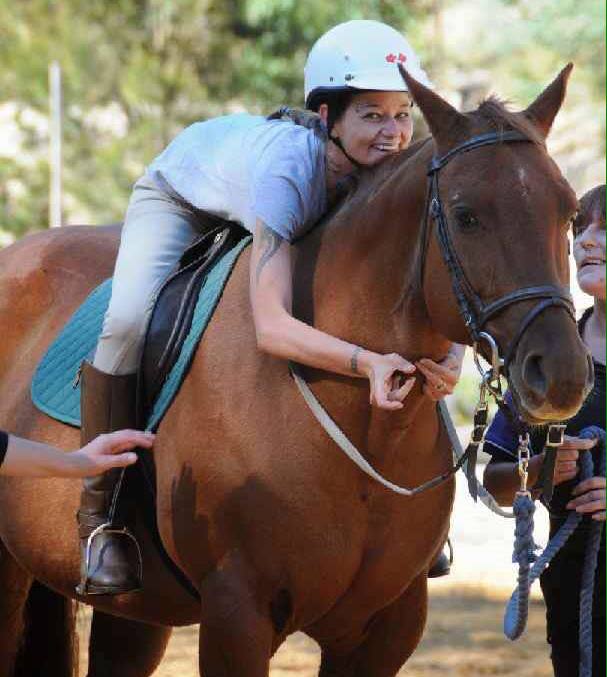 "My name is Kelly-Ann. Unfortunately, growing up I had a difficult and unhappy childhood and would often try to find things to take me out of the reality I found myself in. During these years, a young woman called Danielle would let me ride her horse Bow and that would make me very happy and alleviate a little bit what was happening at home. Bow was a wonderful horse. He was an 18.1 hands gelding chestnut with two white socks, a white blaze that ran down his nose. He was the most gentle horse with a lovely temperament and I would try and spend as long as I could with him.  That is how I fell in love with horses. I trained to become a track rider and stable hand at the Elwick race course when I was 14 years old. I also volunteered at the Kingborough Riding for the Disabled Association of Australia (RDAA) Centre in Kingston (TAS) from 13 to 15 years old.  This love of the horse took me through all the way to adulthood where I owned 5 horses and even taught my two little boys, Joshua, now 12 years old and Jesse, 10 years old, to ride. Horses were all my life!
At 27 years old, doctors found scar tissue on my liver and that's when I found out I had a rare genetic disease called Wilson's disease and it affects my liver, spleen, mobility and my speech. I am not able to speak anymore, apart from a few words. I spent 6 months in hospital, slowly recovering from my disease which is treatable and now I am back, living independently with my partner and being back around horses!
I've been riding at Kalang RDAA centre, in Glenorchy (TAS) for 2 years now. It was so amazing to get back on a horse! I really thought I'd never to be able to ride again, it was the best feeling ever! I do Dressage, Showjumping and cross-country. The people at Kalang are absolutely amazing! My favourite horse is called Billie. She is a 15.2 hands chestnut Quarter Horse mare with a beautiful nature, who takes great care of me when I am riding her. My dream is to compete in the Paralympics !! Riding horses and spending time with my children helps me a lot. It keeps me busy and relaxes me.
In March this year, I competed at the State Championships, winning 3 events and receiving the Grand Champion distinction. I was also selected to compete in the 2017 RDAA National Discipline Championships.
I am really happy with my performance at the National Championships in Victoria. I competed in Dressage Lead Walk and Off Lead. There were four other Tasmanian riders competing who also did a brilliant job. My best friend Jessica, who also loves horses was an amazing support, speaking on my behalf. Being around horses helps me to feel good and have hope. I don't know what the future holds for me but I know it will always involve horses !"
Kelly-Ann, from Tasmania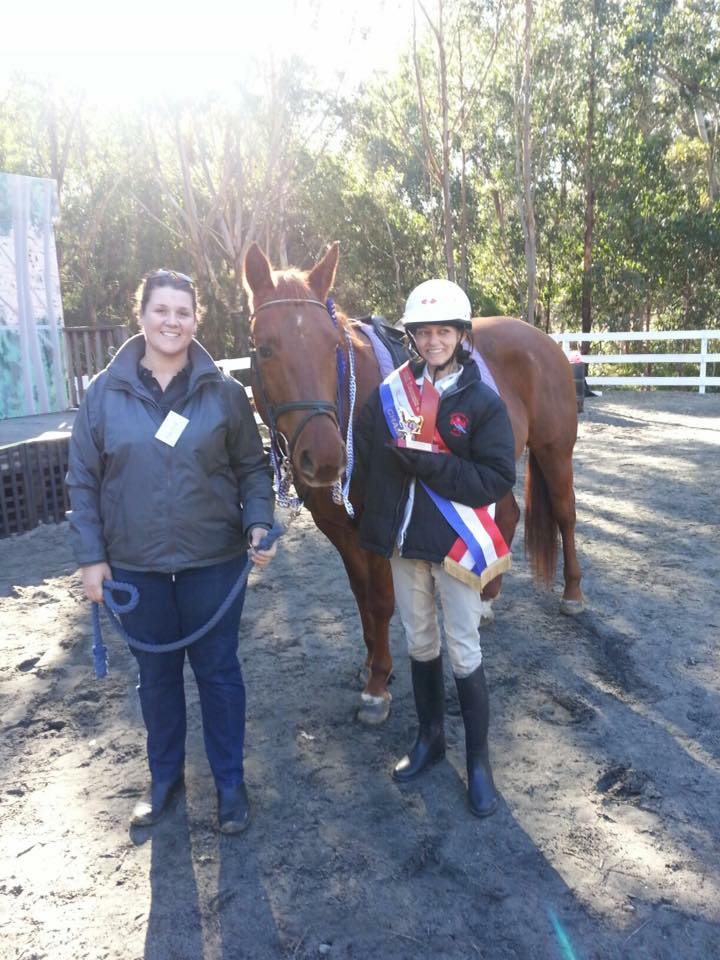 Join in the conversation For the Love of the Horse on social media with #
Love

oftheHorse ❤️ and come and share YOUR story with us HERE.