For the Love of the Horse Story - Rebecca & Edan
Equestrian sport is unquestionably 'for the love of the horse'. Through this new series, we want to share the stories that have a special place in your heart.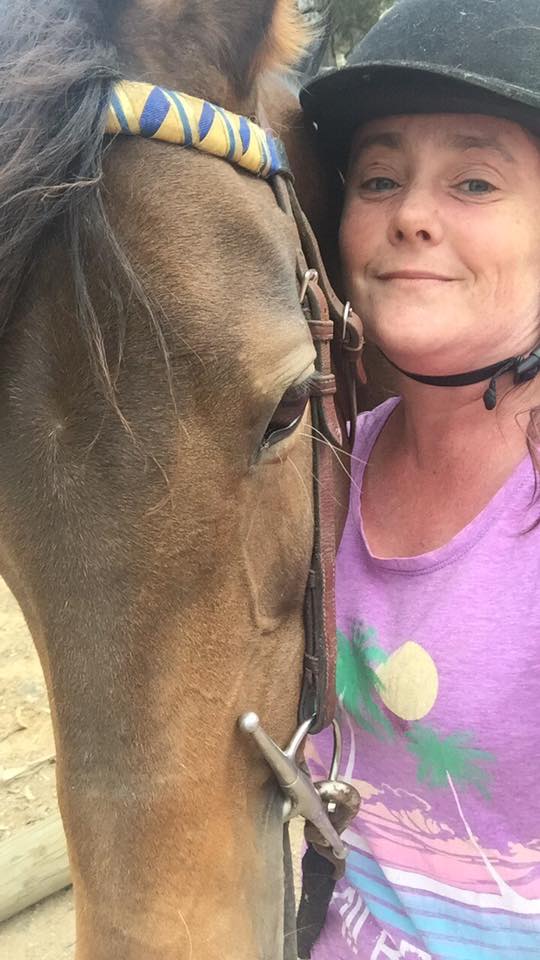 I have a rare disease that is incurable. Achalasia is a disease of the esophagus where the muscles no longer work, and I am unable to digest food like everyone else. It greatly affects my life; from pain, low immune system and fatigue, to choking, regular vomiting, depression and more. My love of horses has been since a young child when I started riding at the age of 5 and finally got my own horse at the age of 10. They are the reason to keep fighting.
Three years ago I purchased an 11-year-old riding pony mare 14.22hh, named Edan, who was unbroken and very scared of people. At the time I was getting nothing but bad news about my health. I felt I had to help her.
The first year was mainly spent becoming her friend; just going out and saying hello, giving her a treat and getting her to sniff my hand. I started working her under saddle and she was slowly starting to trust me. Then the news came that I had to have another operation and would not be able to ride for 4-5 months, so when I came home all I did was sit with her while she ate and I would have my tea with her. Just being around her made me feel relaxed and happy. This time together became great bonding time for us.
The time came that I could ride, so we started again – but she kept pulling up lame. I thought I would never get her going. She was diagnosed with arthritis and only time would tell if I could ride her again. I tried everything, from Pentosane injections, rose hip and even 6 months off – so we started from scratch yet again. I have now had her for 3 years and have finally ridden her in her first show. I beamed with pride; I couldn't believe all that we had been through and we were finally in the show ring.
We still have a lot of work to do, and I still get very tired when I work her, but she makes me happy. I feel we have helped one another get through some tough times. Every time I ride her I feel lucky to be on her back and that she has learnt to trust me. She now loves pats and rubs and doesn't jump at everything that moves. At the end of the ride, she will turn her head around for a pat to let her know she has done well. She is always looking for me now rather than running from me.
I feel she has saved me as much as I have saved her. She is my reason to keep going each day and pushing myself to do the things I want, even when it is too much. My Edan is my world. 
Rebecca, from Victoria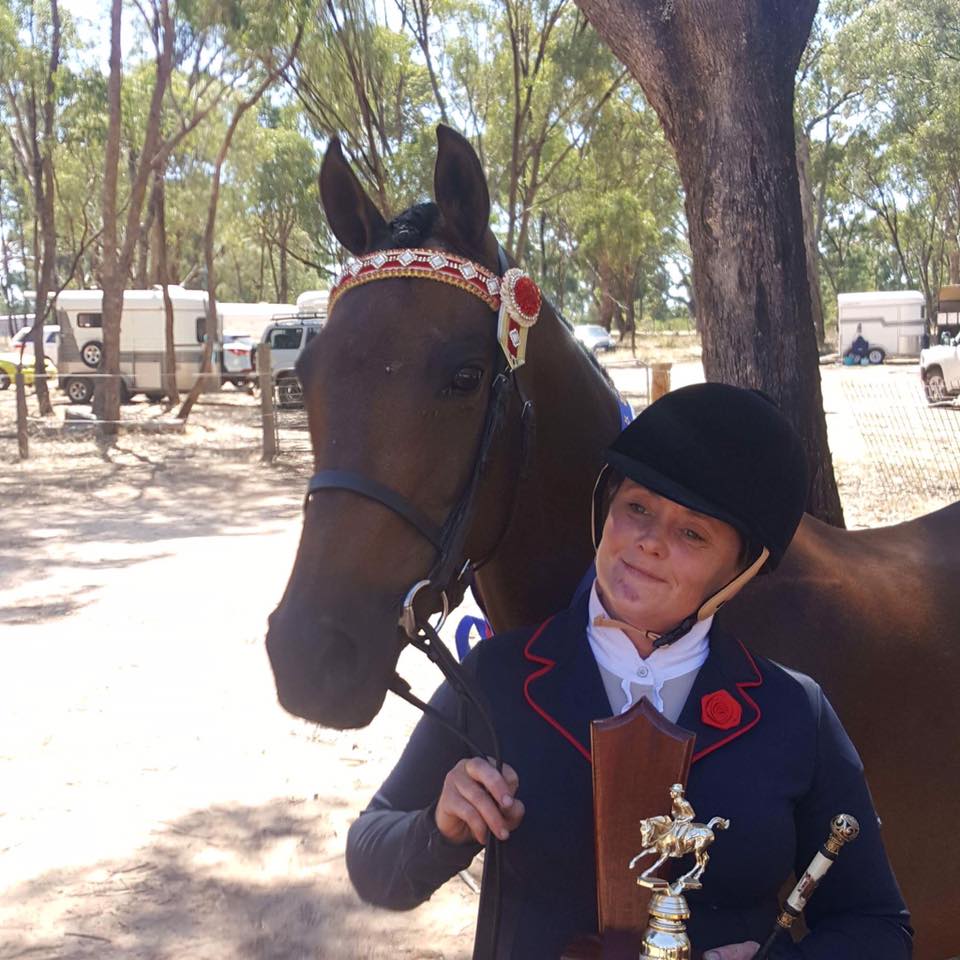 Join in the conversation For the Love of the Horse on social media with #
Love

oftheHorse ❤️ and come and share YOUR story with us HERE.