Tim Herbert
A Rae of Hope at the End of 2020 for Jess
This year has presented many challenges as the world has been forced to adapt to a new normal. However, for High Performance Generation NEXT Squad rider Jess Rae 2020 has provided more hurdles than it has for most.
In addition to the unceremonious halt to competition in Australia, and the introduction of restricted movement due to Covid-19, Jess was also confronted with the complication of an unexpected injury. 
During a game of Oztag Jess sustained a knee injury that not only put a stop to her competition preparation, but also left her facing surgery and a lengthy rehabilitation process. The injury saw her rupture her ALC and MCL, suffering meniscus tears and a depressed tibial plateau fracture, leaving Jess feeling overwhelmed. 
For Jess, who rides full time for Olympian Shane Rose and competes at 4 star level herself, the prospect of being out of the saddle with 'a lengthy wait for treatment' was unfathomable; so she reached out to the EA High Performance team for advice.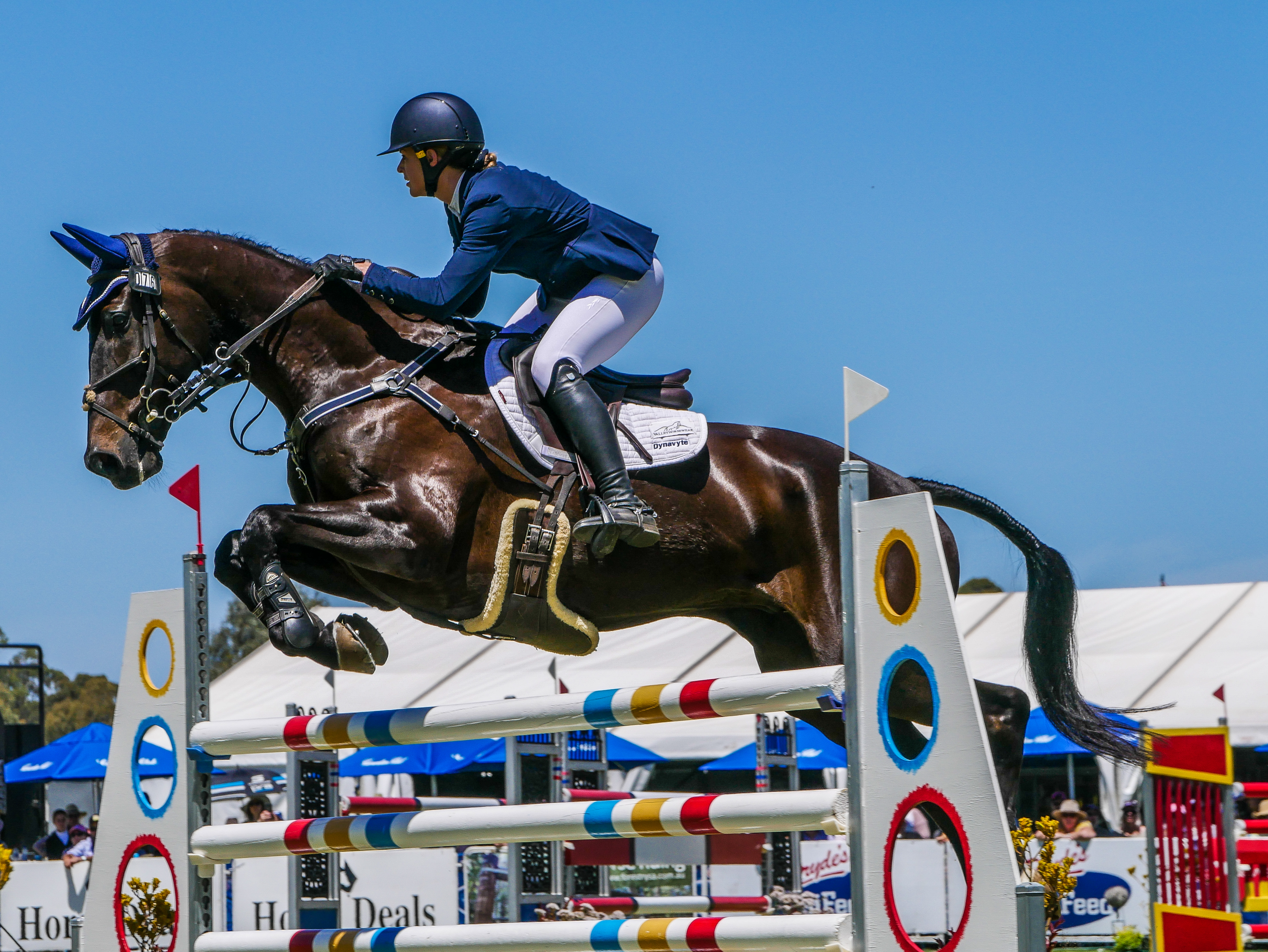 Jess Rae and Rascal at the Australian International 3 Day Event. Photo credit: Australian Equestrian Team
The EA High Performance Program (HP), which is solely funded by the Australian Institute of Sport (AIS), supports identified riders with world-class performance management and resources in their pursuit of podium success, and has a strong emphasis on athlete health and wellbeing. 
"I was in contact with Will (Enzinger) quite soon after the injury to let him know what was happening and he and Dr. Alison Alcock spoke to Chris Webb (EA High Performance Director). Chris is well connected and with the whole HP team working together I was able to get the process started right away," explains Jess.
Following an MRI and further consultation with the doctors it was determined the injury had caused significant trauma and surgery would be required as soon as possible.
"Once we began the process I found it a little overwhelming when trying to co-ordinate all aspects of the process especially in a timely manner! I was very grateful for all the help from Will, Alison and Chris as at that stage I had no idea how to proceed with any of this" recalls Jess.
Following surgery Jess has been able to refocus her goals and concentrate on the healing process. "I've been very fortunate to receive some funding for the physio that I need and Alison was able to find a great physio near to me who could help specifically with my injury. She has worked at Olympic and Commonwealth Games so has a lot of experience with sports injuries and working with athletes.
"I had quite a bit of time just sitting around in the first couple of weeks post surgery and I knew I was going to go crazy if I didn't do something that I felt was productive. The HP team sent me links to various online learning programs I could do. I did quite a few of the short courses online through Athlete 365 and there are a range or courses to do from coaching, sports psychology, injuries and business."
Throughout 2020 the EA High Performance Program has revitalised its content delivery and communication platforms incorporating virtual workshops, seminars, and team meetings. Not only has the digital modernisation meant an unprecedented level of engagement from athletes it has also assisted to bridge the gap between HP staff, coaches and the riders themselves during the time of social distancing.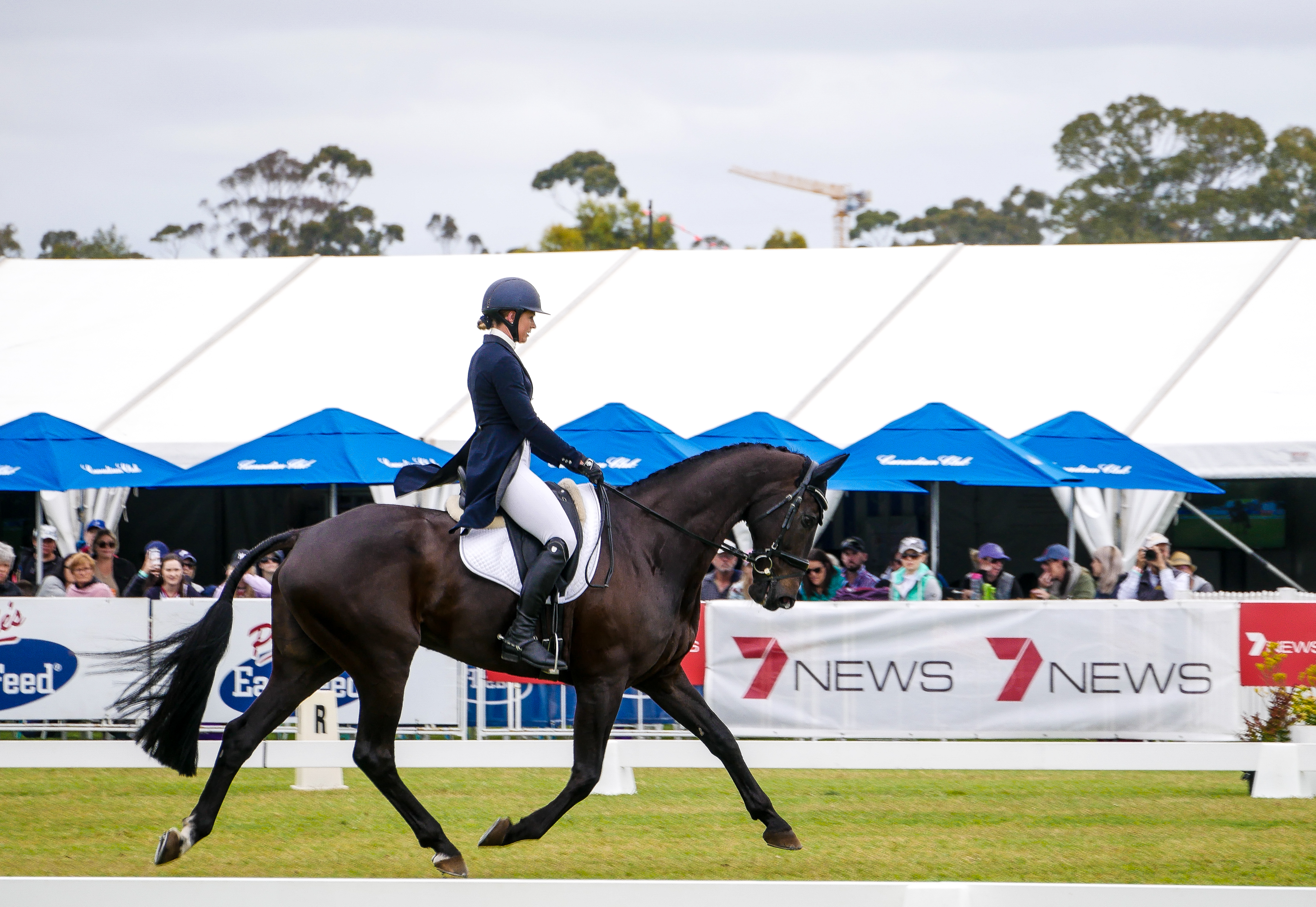 Jess Rae and Rascal Australian International 3 Day Event. Photo credit: Australian Equestrian Team
The HP Eventing Generation NEXT Squad in particular has utilised regular online sessions with a wide range of industry experts to provide training, veterinary, and practical advice. Eventing Pathways Manager, Will Enzinger, has driven this revolutionary new approach, which has already proved to benefit the riders both in and out of the saddle.
As part of this new approach the riders have been given the unique opportunity to access the AIS online 'Gold Medal Ready' content, designed to educate athletes about the importance of mental performance in competition, delivered by some of Australia's best and most successful athletes.  
"The other thing I enjoyed was the Gold Medal Ready program. I did the online learning part of this program and also listened to the podcasts. It's interesting and useful to hear how other elite athletes think and feel in the big moments of their careers. The AIS were also running webinars as part of Mental Health Awareness month and I listened to some of these too. Aside from this though, Dr Alcock and Will have been regularly checking in on me and I'm very grateful for their concern and support" shares Jess.
As 2020 draws to a close Jess remains optimistic and is progressing well in her recovery. She has returned to Bimbadeen Park and is hopeful she will be back in the saddle soon where if her determination through these trying times is anything to go by, she will be jumping to success in no time.