Roger Kane Finishes Up As EA National Safety Officer
Our time with Roger Kane, Equestrian Australia's National Safety Officer has drawn to a close. 
Roger came on board in 2017, in a part-time role, as part of the Making Eventing Safer program. This position was made possible by the generosity of Terry Snow, owner of Willinga Park Equestrian Centre and Stock and Performance Horse Stud on the NSW South Coast, who donated $250,000 towards safety initiatives in equestrian sport.
Roger, an experienced FEI (International Equestrian Federation) Technical Delegate, has spent the past three years working closely with others in the equestrian community, to assist with the development and implementation of new safety initiatives.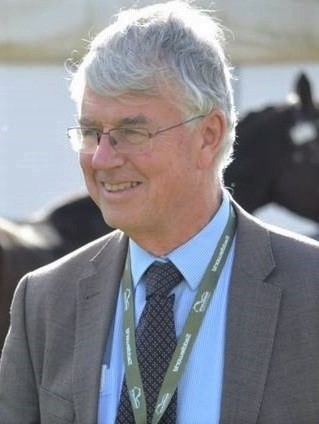 Roger Kane - EA National Safety Officer
His very focused aim has been to reduce horse falls on cross-country, which is measured carefully at every FEI/EA event worldwide each year. 
We caught up with Roger, to reflect on his time improving safety in our sport.
EA. What was the biggest achievement or win you saw happen during your time (or top three if you can't pick one)?
RK. Of course, there are specific items, such as the implementation of frangible technology, the creation of a sustainable reporting system for eventing, a revamped Eventing Officials Education Program and the implementation of concussion protocols across all disciplines.
In my view, the most important result of the last three years was a broad understanding that risk management and safety improvement were not achieved by a single action or person, but rather were the result of everybody paying attention and the cumulative effect of multiple actions.
The reduction in eventing horse falls at fences last year (in 95cm plus competition) was a very welcome result of this global focus and many actions.
EA. What have you found to be the most enjoyable aspect(s) of your role?
RK. Unquestionably it was working with the people in the sport, the support they gave me and the focus on risk management and safety. This support was evident from EA by senior personnel Judy Fasher, Paula Ward, later Lucy Warhurst and now Andrew Hamilton, plus all the people in the EA office.
Most of my work was focussed on eventing and I was overwhelmed by the support from my colleagues in that discipline, whether at State Office level, Organising Committee (OC), competitor, official or at Equestrian Australia Eventing Committee (EAEC).
Not everything I suggested was automatically agreed to (which is a good thing), but everything agreed to was executed.
The opportunity to work with diverse expert groups, such as the hard-working Medical Consultative Group and the discipline committees was very rewarding and informative. Working with Lynne Brown and Vicki Burgess was fundamental to getting nationwide reporting and admin systems in place.
EA. What are some of the things you have learnt during your time in this position that you didn't know/hadn't expected?
RK. There are a few things that spring to mind.
Firstly, I have a new respect for the FEI! I found by experience how difficult it was to write rules (eg Medical Services, Concussion Protocol), that were unambiguous and could be applied across six states - I can only imagine how difficult it is to do that for 50+ countries.
Secondly, the importance of having a sound funding base. Whilst some OCs were in a position to move quickly on items such as frangible devices, others were hamstrung by funding. There is no question that without the generous support of the Terry Snow "Making Eventing Safer Fund" things would have moved much more slowly.
Thirdly,  I had anticipated some difficulties in getting the states to work together to have consistent programs nationally, however, I was very happy to find that there were very few difficulties in achieving this in most cases.
EA. Is there anything you're going to miss?
RK. Whilst I will continue my connection with the eventing community through my role as FEI and National Technical Delegate, I will miss the fun I had working with the other disciplines, support groups and of course the team in National Office.
EA. Where to from here for you?
RK. As you probably know, I have a full-time job running a technology company - working with the team there to manage our way through the current COVID-19 situation will likely absorb any additional time in the short term.
Outside of that, I hope to do more TD work, tackle the jobs on my property that have been put on hold for three years and most importantly, spend more time with my family and grandson Charlie.
I have had the opportunity to work with Meredith Chapman (the new EA Safety Manager) in a handover capacity for the last three months and I am really confident that she will take risk management and safety to a new level in EA and bring a very professional approach to the programs across all disciplines. Please give her your full support.
Our thanks and gratitude goes out to Roger, for all his input and hard work over the past three years. We wish him all the best on his future endeavours and hope that he gets to enjoy lots of quality time with Charlie. Remember to say hi to him when you next see him out and about.