Photos courtesy of the Hocking Family
From the Sheep's Back to the Horse's Back
Young sheep farmer Jamie Hocking achieved what no other Australian has at the Salon du Cheval de Paris at the weekend.
As the first Australian ever to compete at an FEI World Cup Vaulting event, he managed to place third against some of the world's best.
Jamie finished on a score of 7,277 with his up and coming mare French Kiss. The result exceeded his expectations.
"To be honest, I'd didn't really know what to expect before coming to the World Cup.  My goal was simple, I had no thoughts of a podium place. I just wanted to go into the competition and try my best. I had no expectations of placing anywhere in the top three and was just grateful to have been invited," Jamie said.
"I was not long back in Australia when I received the news that I would be invited to compete in the series. It hadn't occurred to me that I might be getting closer to that level of vaulting. It's always seemed a long way off in the future."
"A really talented vaulting friend from Switzerland explained the rules and encouraged me to have a crack at it.  This same friend then won the Madrid competition two weeks ago – I was really happy for him but it also brought it home that French Kiss and I were going to be in way over our heads."
The class was won by Frenchman Clement Taillez and Hungarian vaulter Balaz Bence was second. Jamie gave credit to his horse and coach/lunger Lasse Kristensen.  
"The crowds were huge, noisy and enthusiastic and French Kiss and I were both nervous on the first day.  But Lasse was calm and reassuring and kept the plan rolling along despite small upsets.  As soon as I jumped up onto French Kiss in the ring we both remembered the routine, and apart from the fall in the first round, I was proud that I vaulted softly and helped French Kiss to do her job too."
"The following day we went out knowing more about what to expect. I performed all the high risk moves I couldn't try during the first round and it turned into a performance I was proud to present. I had to pinch myself when I found out we were going to win bronze and some prize money."
Back in Australia Jamie's proud mum, Sarah, said:
"We were in Woolsheds and glued to the FEI TV broadcast.  I found it nerve wracking and odd to see him on screen, performing at a huge equestrian spectacle in Paris with French Kiss when only a few weeks earlier he'd been taking out the rubbish and clearing the weeds here in rural South Australia.  It's quite a contrast," Sarah said.
"In the second round we could see how well Jamie was vaulting and how much more French Kiss had settled.  I was so proud of her too.  Such a huge crowd and here is this brave mare from a small town in rural Denmark, just seven years old and in her first year of competition.  It was thrilling to see them both out there with Lasse who is so experienced and reassuring, no matter what happens."
A bit like his horse, Jamie also hails from the small country town of Woolsheds, near the Barossa Valley in South Australia.
To fund his vaulting career Jamie farms sheep and works in a local piggery. He managed to sell several thousand dollars worth of his cross-bred sheep and wool in October and that helped him get back to Europe to realise his dream of competing on the international stage and at an FEI World Cup event.
"When I was 9, I borrowed money from my parents to buy my first 10 breeding ewes and a ram to start a small flock.  I paid it back slowly over 3 years."
"Through high school the income helped pay for airfares and other sport expenses and it is still keeping me going.  My parents keep an eye on them when I am gone but shearing and tailing happen once or twice a year and those jobs tie in with limited time at home."
"I was also really fortunate to obtain a working student visa for most of this year to pay for my training and accommodation plus a little more.  Hopefully I can keep it up because I really love competing, my nice horse and working with Lasse."
The next challenge for Jamie and French Kiss will be the next World Cup Series event in Offenburg at the beginning of February 2018.
View full Results from Paris World Cup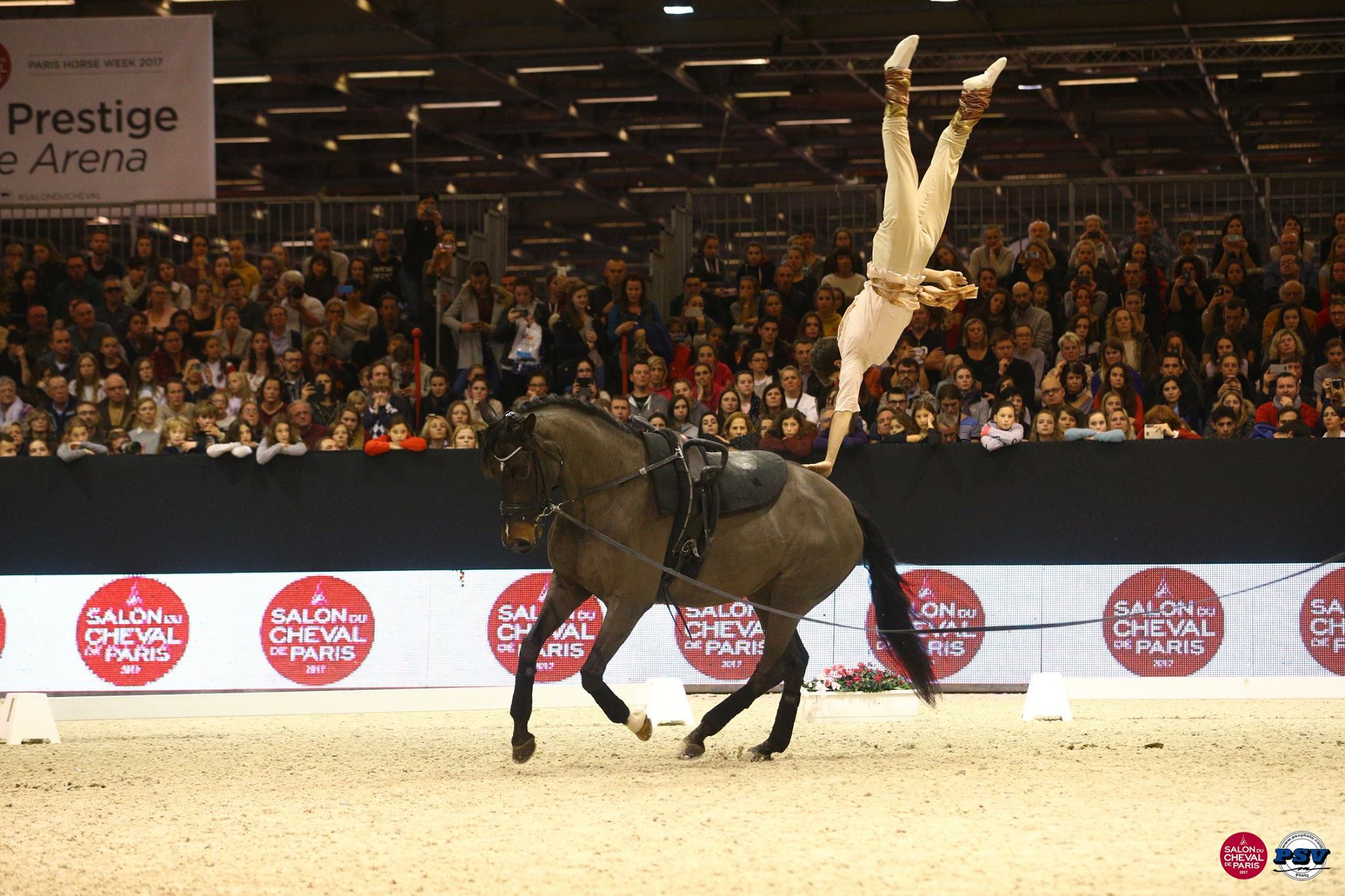 Photo © Salon du Cheval de Paris / PSV Jean Morel