Sport sciences dedicated to our Para-equestrian riders
We have met Victoria Kahn, who is an APA Sports Physiotherapist and coordinates the Sports Science and Sports Medicine programs for Equestrian Australia's Olympic and Paralympic athletes.
"At an event, we run a recovery centre for our Para-Equestrian squad members which includes physiotherapy, a hydration station, nutrition options, compression boots and compression arms sleeves to assist with blood flow and muscle recovery. Each rider has an individual plan they follow before and after they compete. Programs are individually tailored for the needs of each rider.  Everyone has their past injury and medical histories so we need to make sure that the programs are set towards their individual goals but also their individual presentations.
Outside of competitions, we have a monitoring system where the riders  login to our database on an everyday basis and record their wellness, illness and injury data but also their training data so we can then monitor their training loads between events. We liaise with their doctors, physios, and home support teams to make sure that when they come to an event we have up-to-date information about them and when they go home after an event, they can then continue on what we've been working on here."
What is a hydration station?
Each rider has an individually targeted hydration plan to ensure that throughout the course of the day they maintain an adequate level of hydration. Sometimes this involves electrolytes. For example, some riders suffer from cramp, so we may time the use of electrolytes. A lot of it is also environmental.  For example, if it is going to be hot, we might put extra plans in place for the riders depending on what their conditions are.
What is a compression boot?
It is an inflatable garment that is worn around the leg.  It applies pressure in sequence to the muscle groups, enhancing venous and arterial blood flow and assists with clearing metabolic waste and swelling following exercise.
Vic will be part of the journey to Rio 2016, assisting the team riders as the Team physiotherapist and coordinating all of the sport sciences and sport medicine services.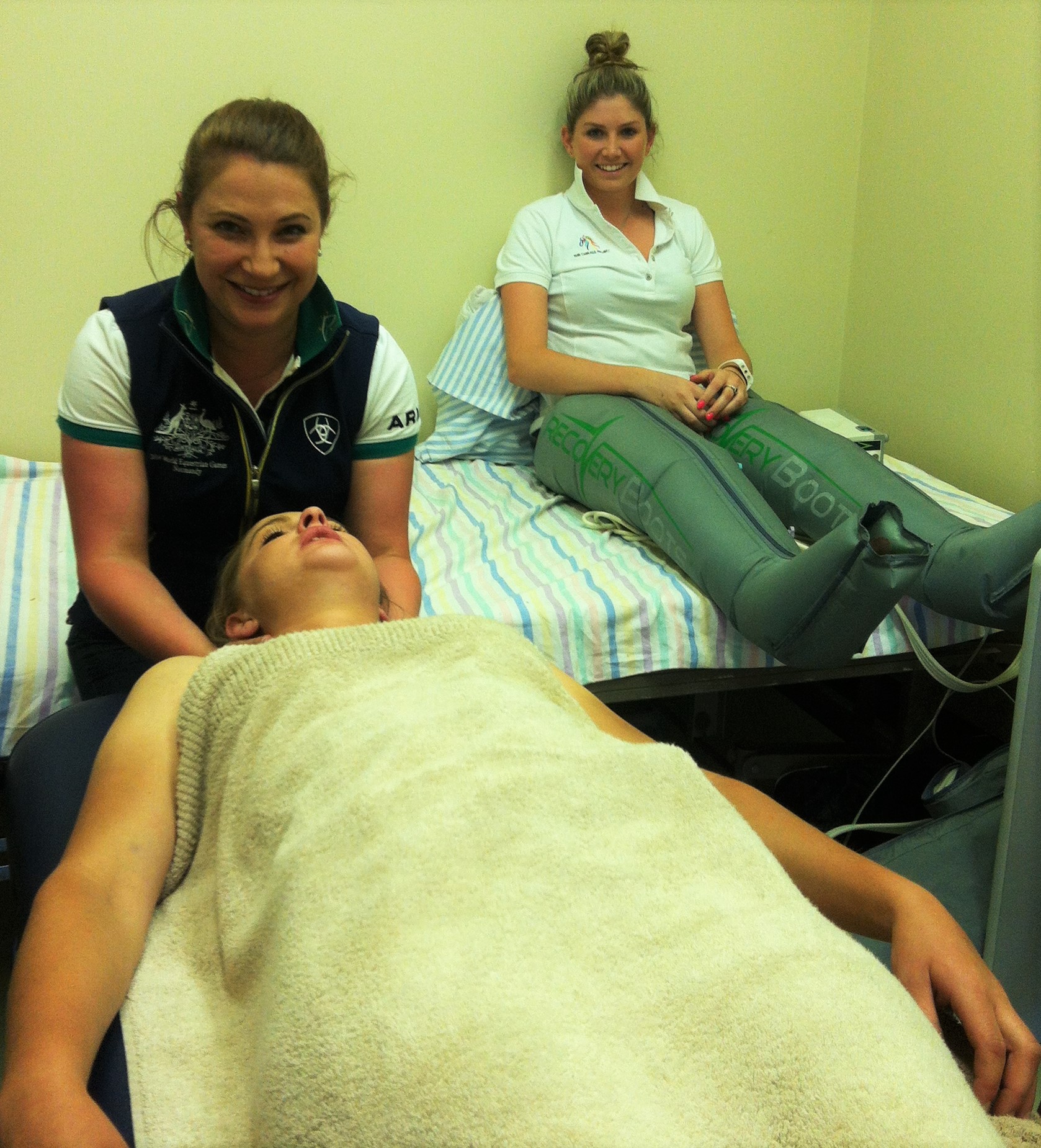 Vic Kahn treating Emma Booth with Chelsea Higgins using the compression boots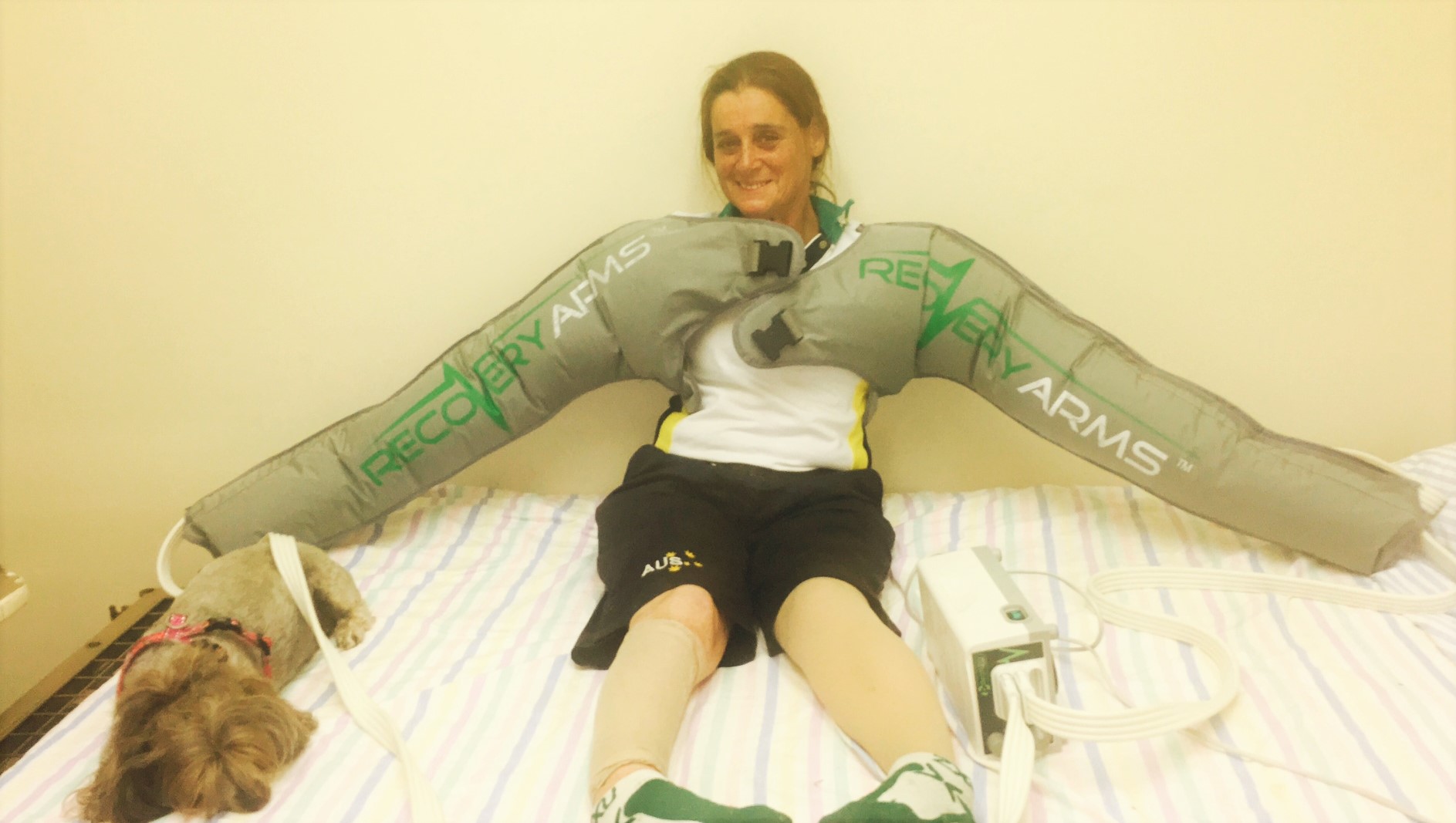 Jo Formosa wearing the compression arm sleeves