Survey for the appointment of the National Vaulter's Representative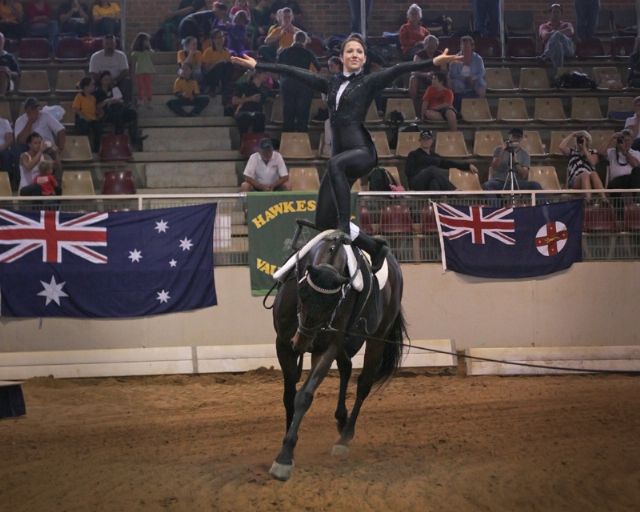 Krystle Lander
Photograph:Free Rein Photography
Equestrian Australia invites all of its Vaulting members to take part in a survey and record their preference for the next National Vaulters' Representative.
The National Vaulting Representative holds a voting position of the National Vaulting Committee (NVC) for a term of two years. The process for appointing the next Vaulter's Representative was reviewed in 2012 and the committee agreed that although the majority of Vaulters are below voting age (18yrs) they wanted to give all vaulters the opportunity to provide their preference for the next Vaulters' Representative.
The appointment process is:
Call for nominations from all eligible Vaulters (18yrs + who meet the criteria)

Conduct a survey allowing all EA Vaulters to provide a preference on the nominees

An appointment panel (made up of 1 vaulter 18yrs+ with international experience, 1 NCAS Coach and 1 member of the NVC) will review the nominations along with the preference results from the survey to appoint the next Vaulters Representative.
The outgoing Vaulter's Representative, Krystle Lander, has done a fantastic job of carrying out the role during the last 2 years and the National Committee would like to thank her for her time and contribution to the committee.
To participate in the two minute survey please click on the following link and complete all questions.
http://www.surveymonkey.com/s/G39VGX7
Results of the survey will be collected up until Friday the 8th March.