Update from EA High Performance
The Australian Government has recently announced further restrictions to public gatherings, and stricter travel restrictions.
The AIS Chief Medical Officer has recommended High Performance athletes and staff not to travel and strictly adhere to the recently announced relevant State and/or National guidelines.
The FEI continue to recommend  cancellation of all FEI events until the situation can be reassessed.
The Equestrian Australia High Performance team strongly encourage riders to continue with their training preparations for Tokyo wherever possible. If events are cancelled, continue to adapt your preparation as required and talk to the relevant people. 
The IOC have recently announced their review plans for Tokyo, and the AOC has announced this afternoon that athletes should plan for a postponed Olympic Games.
With regards to Nomination Policies, we will continue to consult with the Australian Olympic Committee/Paralympics Australia in coming weeks and subsequently meet with the Selection Panels to discuss how these may be adjusted. We will look to review this situation on 31st March, 2020.
Furthermore, the Covid – 19 travel restrictions that have been put in place will also impact our ability to roll-out the HP Pathways Educational Program to each State by the agreed dates set at the forum in December 2019. 
We will endeavour to have everything ready for the roll-out once travel restrictions have been lifted, but at this stage the roll-out phase will be put on hold. In the meantime, we will be working hard in developing the content and literature  around all key topics as listed in the program.
The situation remains complex and constantly evolving and therefore we will need to adapt accordingly at the appropriate time.
Athlete and horse welfare continues to remain the highest priority to the HP Team and we are committed to ensuring our athletes, horses, staff and the equestrian community remain healthy.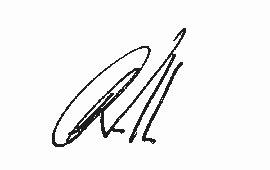 EA High Performance Director, Chris Webb