Photo supplied by Equestrian Victoria
VOLUNTEER OF THE MONTH Carol Simpson
VOLUNTEER OF THE MONTH is a regular series on our website.
It is a way of highlighting the tireless Equestrian Australia volunteers from across all disciplines, who help keep our sport running smoothly, all over Australia.
This month we say THANK YOU to Carol Simpson, of Equestrian Victoria. Thanks Carol!
Carol Simpson has been involved for many, many years - as a competitor, volunteer, owner of horses and sponsor of classes.
Always eager to be involved, Carol has been on many club committees and organising committees. These include major events such as Dressage and Jumping with the Stars (D&JWTS), as well as State and National dressage competitions held in Werribee, VIC.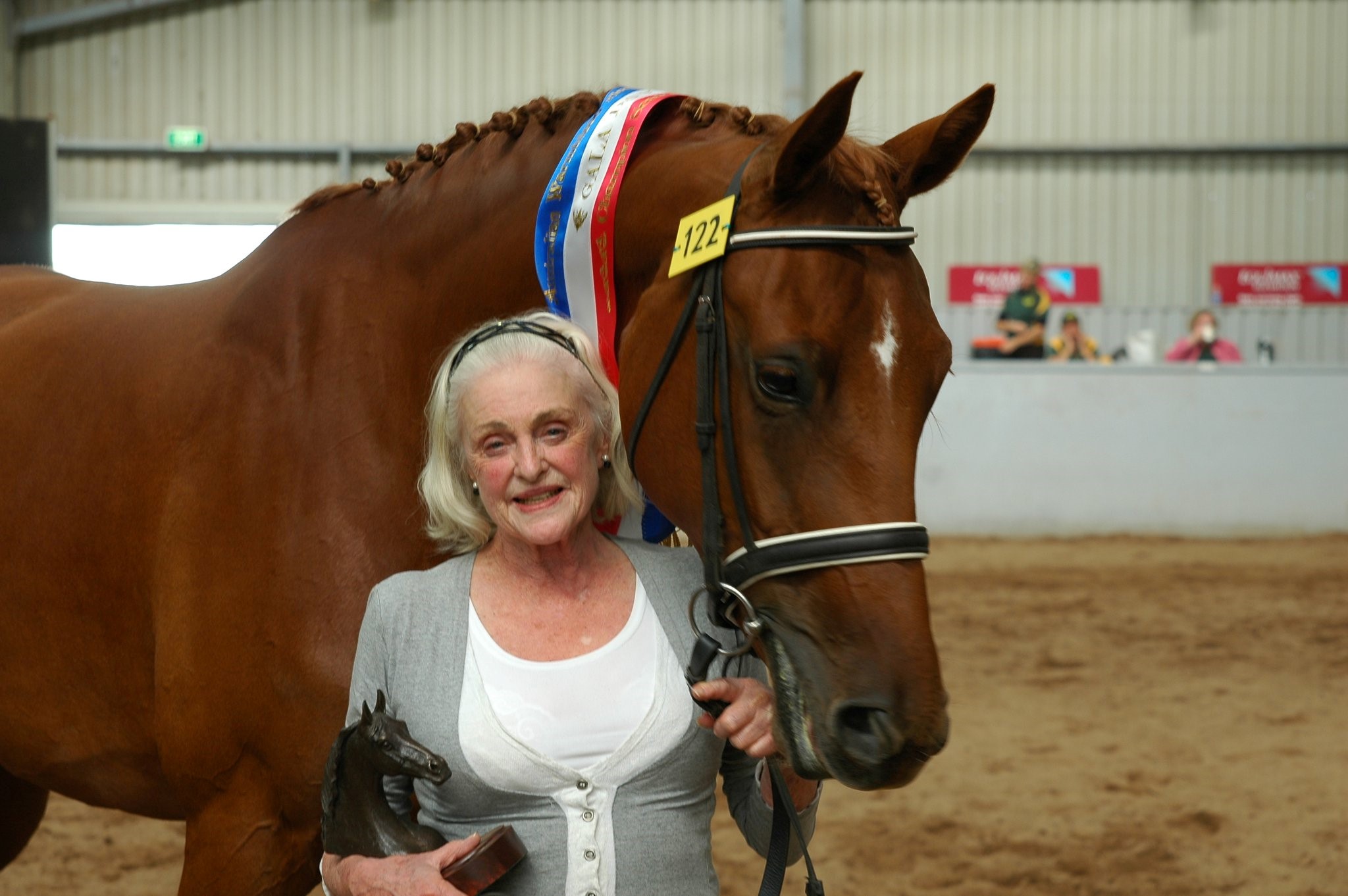 Carol has just recently retired from judging, however that has not lessened her contribution to the sport she loves.  Carol is still very much involved, continuing to offer assistance pencilling for other judges and generally being an amazing helping hand at various competitions.
"Carol is a popular and well-liked member of our community," shares Sue Chandler of Equestrian Victoria.
Thank you Carol for being a member of this wonderful army of volunteers that contribute so much to our sport.
VIEW ALL THE PREVIOUS STORIES ...