Photos supplied by Amber Aylott
VOLUNTEER OF THE MONTH Luke Purtill
VOLUNTEER OF THE MONTH is a regular series on our website.
It is a way of highlighting the tireless Equestrian Australia volunteers from across all disciplines, who help keep our sport running smoothly, all over Australia.
This month we say THANK YOU to Luke Purtill, of Equestrian Northern Territory. Thanks Luke! 
An active member of our equestrian community, Luke rides for Darwin Dressage Club, is a volunteer for Yarraman Territory and at Riding for the Disabled in Darwin. Luke is also a riding participant in the dawn service at Adelaide River for ANZAC Day, in fact, he is a regular volunteer at most equestrian events in Darwin!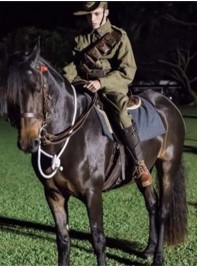 Currently 21-years old, Luke has been competing his entire life with the dreams of riding for Australia in the special Olympics.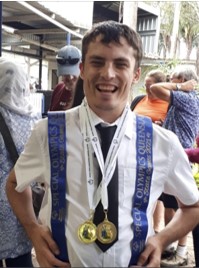 Luke is a valued person at events, assisting with setting up, changes and helping everyone young and old in the equestrian sport. He never complains and is always the first to help out and the last to leave.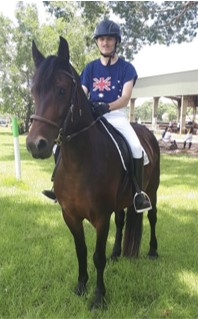 Thank you Luke for being a member of this wonderful army of volunteers that contribute so much to our sport.
VIEW ALL THE PREVIOUS STORIES ...