Photo supplied by Equestrian Western Australia
VOLUNTEER OF THE MONTH Suzie Williams
VOLUNTEER OF THE MONTH is a regular series on our website.
It is a way of highlighting the tireless Equestrian Australia volunteers from across all disciplines, who help keep our sport running smoothly, all over Australia.
This month we say THANK YOU to Suzie Williams, of Equestrian Western Australia. Thanks Suzie! 
Suzie is a volunteer with boundless energy for both Dressage and Interschool in Western Australia.
She has been a long-time supporter of both disciplines but, during 2020, she was particularly supportive. Suzie took charge of the delivery of the WA State Dressage Championships in a post-COVID-19 environment. In just a few weeks, Suzie led the team to successfully deliver the two-day event, which saw more than 135 riders on 156 horses compete in over 385 events. Competitor feedback was overwhelmingly positive.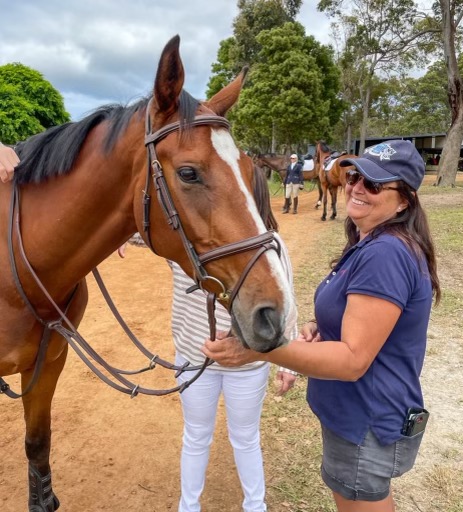 With Interschool, Suzie played a huge role in supporting a new Events Coordinator in delivering the 2020 Saddles Plus Interschool Equestrian Festival. As a key working party member, she moved from booking officials and judges, to securing prizing and sponsorship and was a general shoulder to cry on! The event, which hosted more than 150 horses ran smoothly, to schedule and received great feedback.
On top of all this, Suzie is also an ongoing WA Dressage Committee member and tireless supporter of her daughter, Katelyn.
Suzie's contribution to equestrian sport in Western Australia is already above average, but in 2020 she took that support to a whole new level.
"We are so happy to see her recognised for all the hard work that she does," shared a spokesperson for EWA.
Thank you Suzie for being a member of this wonderful army of volunteers that contribute so much to our sport.
VIEW ALL THE PREVIOUS STORIES ...