1956 Australian Eventing Team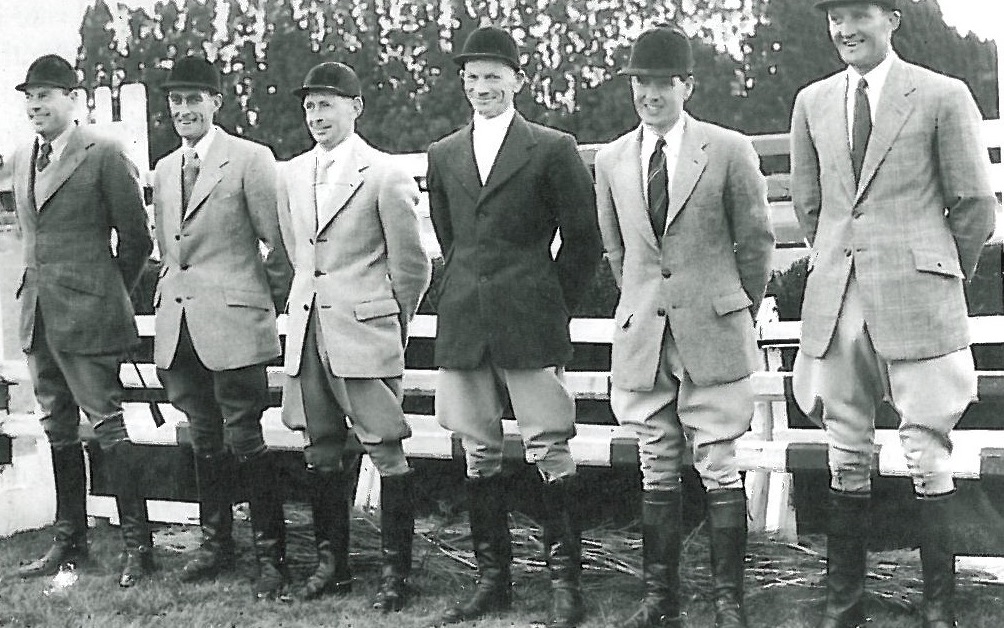 Photo: 1956 First Australian Equestrian Team (from left to right) David Wood, Bert Jacobs, Brian Crago, Ernie Barker, John Winchester, Wyatt 'Bunty' Thompson
Team Coach was Franz Mairinger and Section Manager was Sir Alex Creswick.
The first Australian Equestrian Team sailed out of Melbourne in January 1955 on the six-week voyage to England. The Equestrian Team consisted of David Wood, Ernie Barker and Albert Jacobs (Showjumper) from Victoria, Brian Crago & John Winchester from South Australia and Wyatt (Bunty) Thompson from New South Wales. The 6 riders were to represent Australia at the 1956 Olympic Games. The team was accompanied by six horses who were purchased/donate to the EFA.
The team's trainer was Franz Mairinger and he had quite a job to do in the fifteen months before the Games. None of the Eventing Team (David Wood, Brian Crago, Ernie Barker and Bunty Thompson) had ever done dressage before let alone competed in a three-day event. Their first and only three day-event before the Olympic Games was to be Badminton, where they were also required to qualify for the Games. The team competed across all three disciplines in England to gain experience before the Games.
Hard work and steely determination paid off for our trailblazers. The Eventing team selected to ride at the Games was Brian Crago, Ernie Barker and Wyatt Thompson. David Wood was listed as team captain and reserve rider. Albert Jacobs, already based in Europe 12 month before the Games, was to compete in Showjumping. 
Against all odds the Eventing Team not only qualified but surprised the world by finishing a proud fourth at the 1956 Olympic Games. Sydney's Daily Telegraph reported: "For a country which never before competed in Olympic equestrian events, Australia's effort was remarkable. It will enhance Australia's reputation for horsemanship throughout the world."
The remarkable achievement of the 1956 Olympic Team set the precedent for all the Australian equestrian teams to follow.
In 2012, the 1956 Eventing Team of Brian Cargo, Wyatt Thompson, Ernie BArker, David Wood, Franz Mairinger (Coach) and Alec Creswick (Section Manager) was inducted into the Equestrian Australia Hall of Fame in the Team Achievement Section.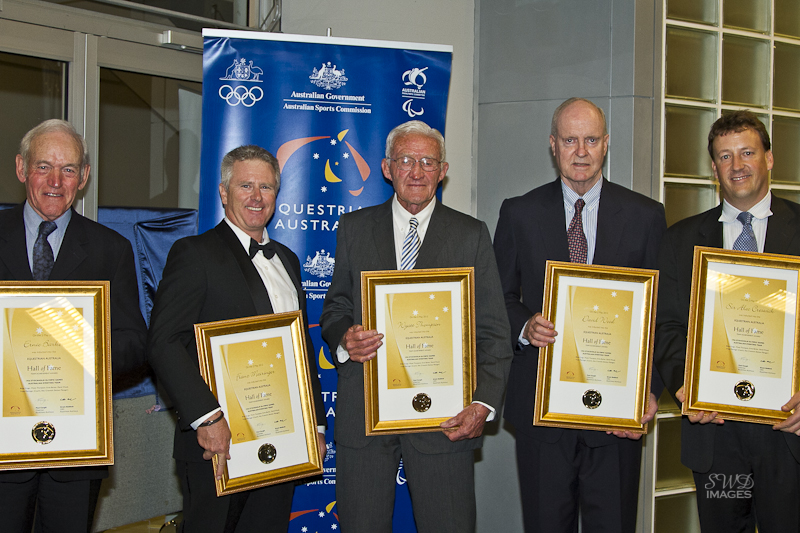 The award was accepted by Graeme Barker (son of Ern Barker), David Mairinger (Grandson of Franz Mairinger), Wyatt Bunty Thompson, Chris Wood (son of David Wood) & Charles Creswick (grandson of Alex Creswick)