Julie Wilson
2015 Saddleword Dressage Festival | Para-equestrian Individual Test
Today was the Individual Test for our Para-equestrian Rio hopefuls at the 2015 Saddleworld Dressage Festival and the conditions were more than challenging for our riders and horses with a very windy day down in Werribee.
2012 London Paralympics Gold medalist Jo Formosa (Grade IB) was riding her new mount GB Winchester this weekend, owned by Gary Lung who is sponsoring Jo to ride his horse. "It was my first test yesterday with him which we got 70%, I was very happy. It just seems to get better and better. He was a little bit shy today at the flapping judges 'box today and he doesn't like wind in his face … I cannot blame him… I didn't see a thing with this wind! [chuckles]. No he was a good boy today". Jo wins the Para Grade IA Individual test with 68.161%.
Morgan Webb's smile was contageous at the prize presentation after her test with her 9yo gelding by Donnerheist, Don Armani finishing on a good 63.985% conforting her score of 63.985% yesterday in the Grade IA.
In the Grade II Individual test, Emma Booth with her super mount Hollands Bend Santana, on the first step of the podium again said : "This weekend went really well! I was very pleased yesterday with 66% in our first test. Today he was a little bit more tense with the wind but we still managed to come first with 64%."

From NSW, Katie Umback and Gronskoulunds Marquis finished first in the Grade III with 68.821% : "I made a very bad mistake yesterday by changing Marquis'bit at the last minute and he was very unhappy with it and it resulted in a very poor quality test. Lesson learnt, I will never do that again! Today I put him back in his old bit, he was happy again and did a neat clean test. The wind made it very difficult with things flapping and blowing around everywhere but he held it together and did a lovely test considering the conditions. I am very happy and proud of my boy!"
Nicole Blanks, we interviewed this morning (read HERE) did a good job with 'Miki' and finished again first in the Grade IV with 63.492%. Two wins in a row after only five rides on him before this weekend's competition is definitely a proof that they will be forming a promissing couple. 
Para-equestrian Grade IA Individual Test :
Morgan Webb Liddle & DON ARMANI (VIC) with 63.695% 
Para-equestrian Grade IB Individual Test :
Joann Formosa & GB WINCHESTER (VIC) with 68.161%
Charlotte Hoonhout & AMARANTE (NZL) with 63.850%
Maddison Cooke & MONARCO II (VIC) with 50.345%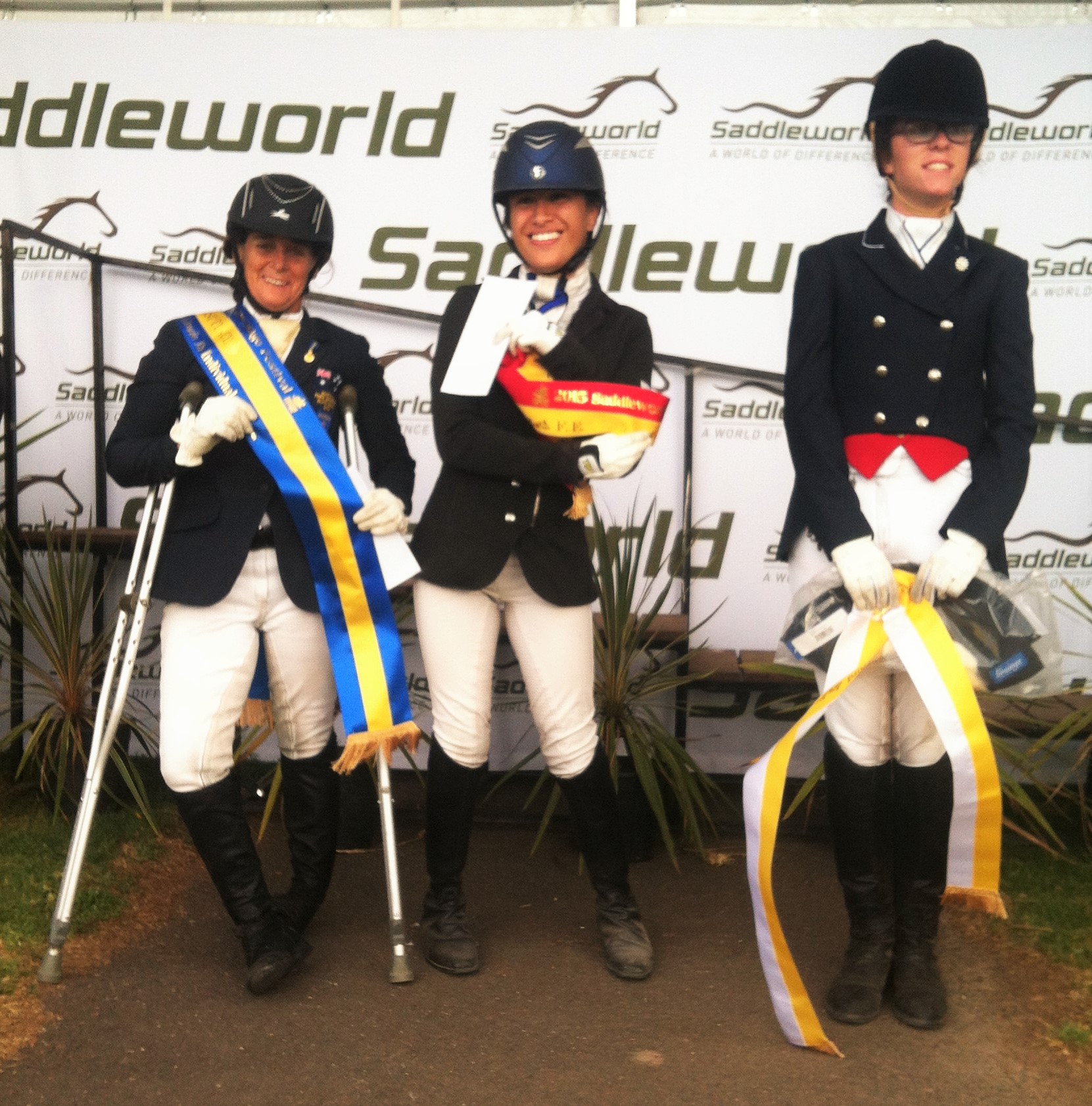 Para-equestrian Grade II Individual Test :
Emma Booth & HOLLANDS BEND SANTANA (VIC) with 64.334%
Elizabeth Skinner & FREEDOM SPYDA (VIC) with 63.292%
Rosemary Cole & SPIRIT OF SCOOTERBAR (VIC) with 56.619%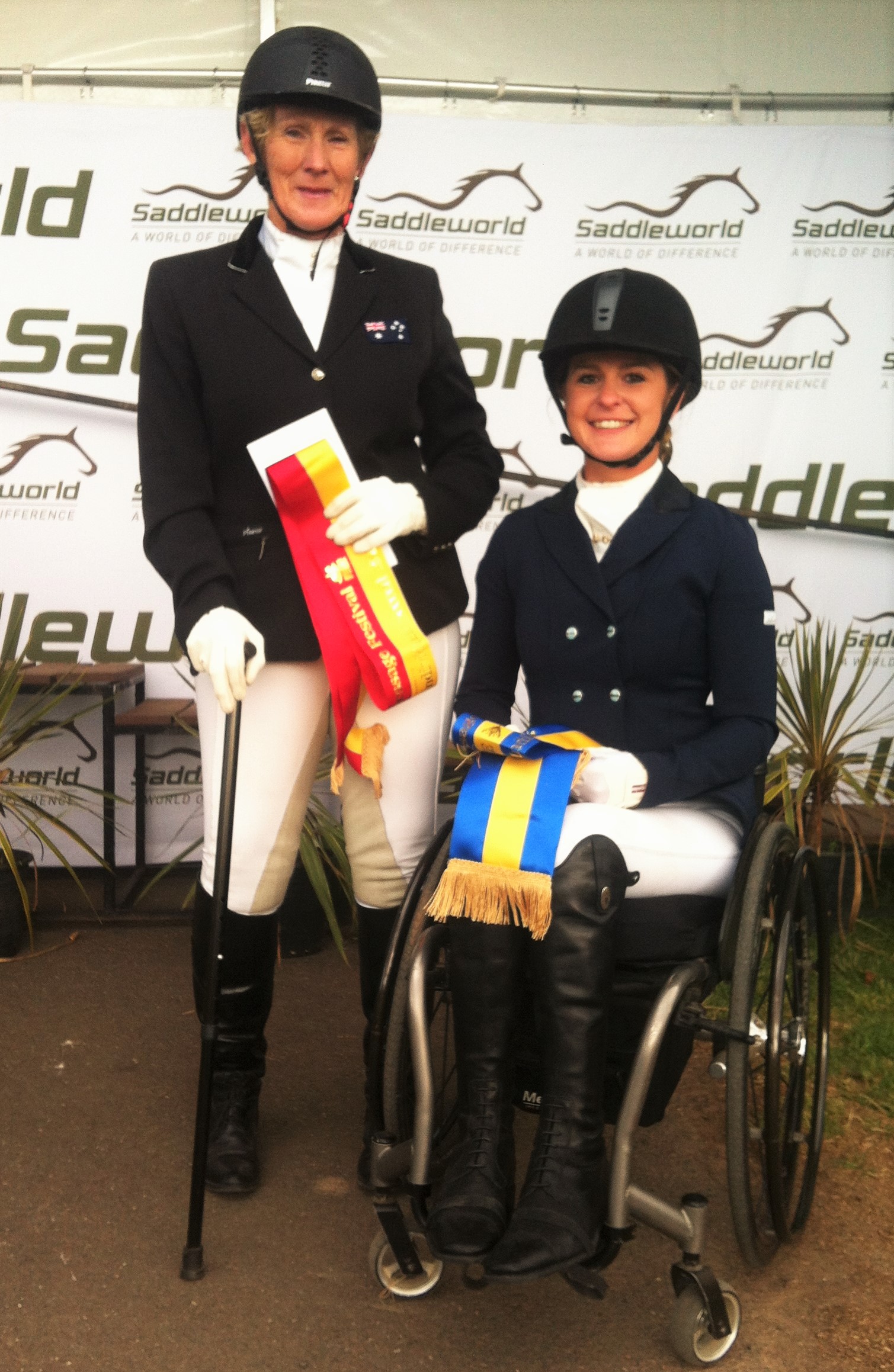 Para-equestrian Grade III Individual Test :
Katie Umback & GRONSKOULUNDS MARQUIS (NSW) with 68.821%
Chelsea Higgins & REVELWOOD CONTIKI B (QLD) with 65.813%
Sharon Jarvis & CEASY (WA) with 64.634%
Phoebe Roche & POWER OF ATTORNEY (QLD) with 56.423%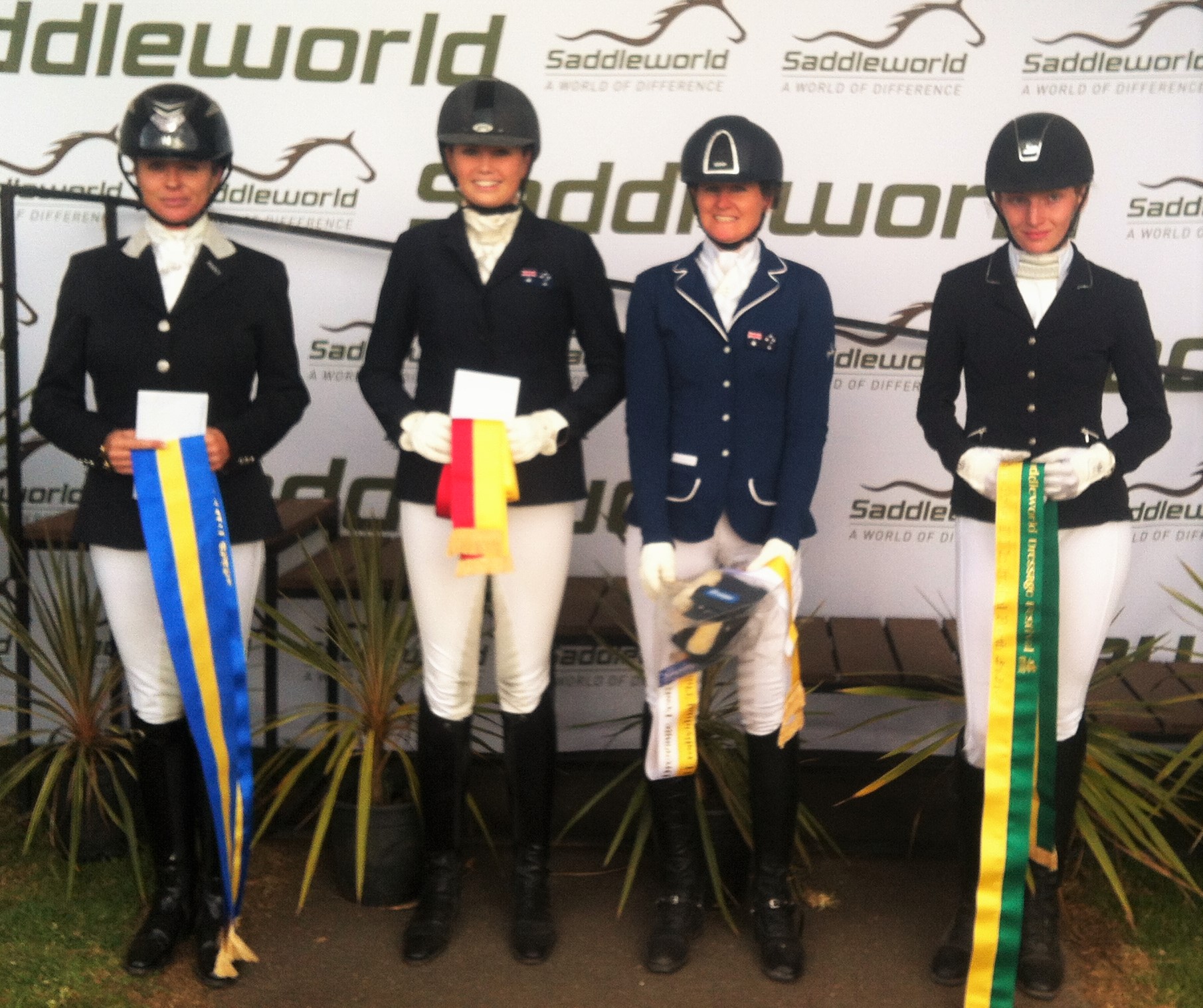 Para-equestrian Grade IV Individual Test :
Nicole Blanks & RANGEMORE MIKARDO (VIC) with 63.492%
Ali Foye & WESTMINISTER GP (NSW) with 62.857%
Caitlin Radford & CALLUM PARK STARBUCKS (TAS) with 60%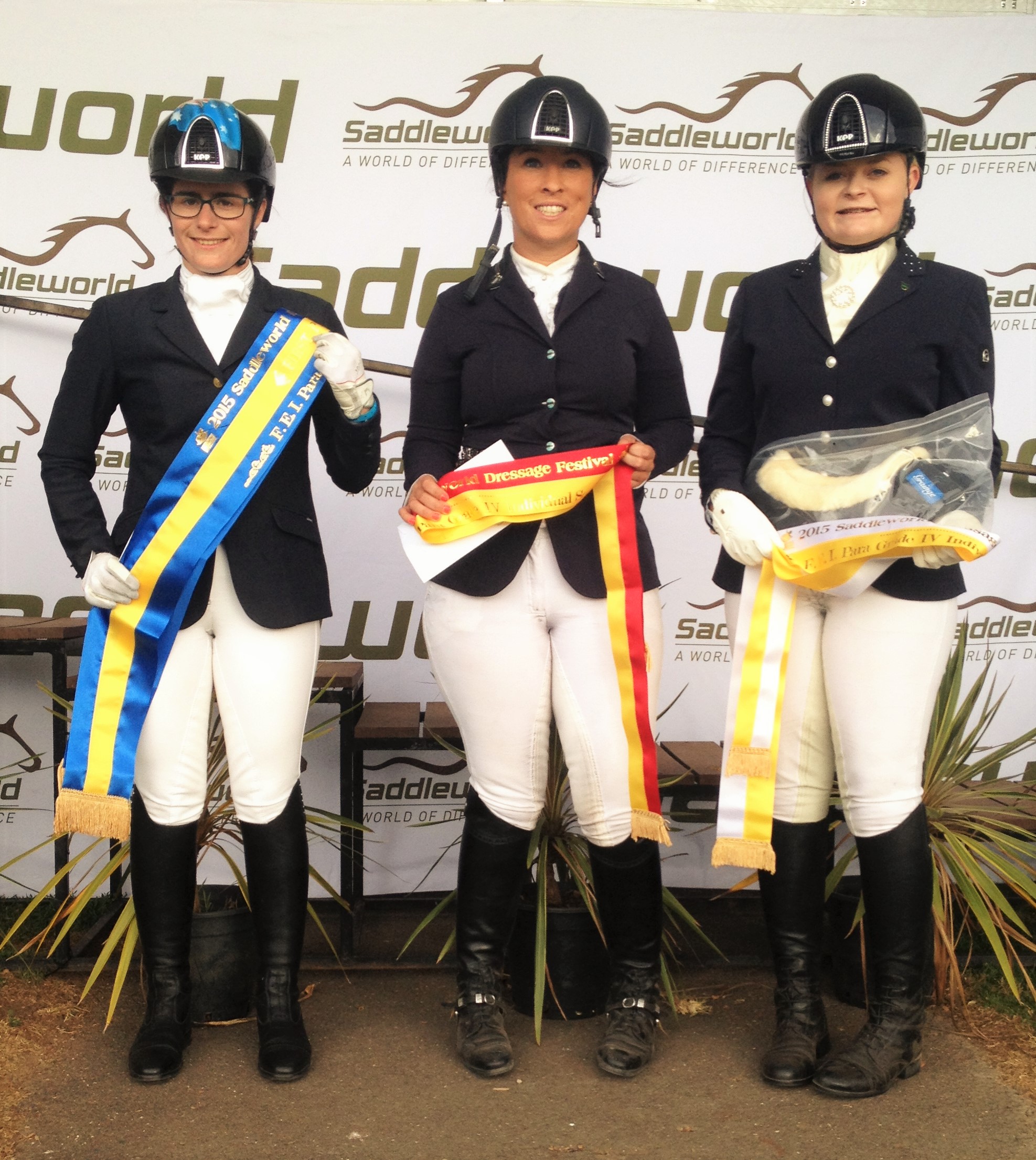 Read all the Para-equestrian NEWS 
Full Results of Saddleworld Dressage Festival 2015 HERE