COACH OF THE MONTH Rebecca Jenkins
COACH OF THE MONTH is a new series in our Evolve News. It is a way of highlighting the EA coaches and educators who work with dedication and passion all over Australia.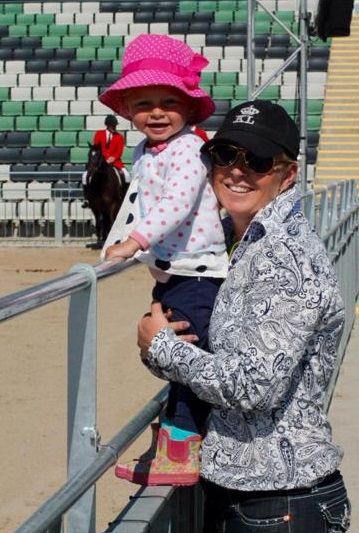 Rebecca Jenkins is a level 1 NCAS Coach who is progressing to level 2 specialist. At Equestrian Australia's Sport Achievement Awards Night Rebecca was awarded Gow Gates Coach of the Year.
Rebecca started riding horses before she could walk. Her mother and father were both competing every weekend all over the Eastern States and so equestrian has been part of her life since birth. Her competition career also began at a young age.
"I competed in rider classes very early, but show jumping was my passion, and I started in EA classes from 12 years of age," says Rebecca.
Rebecca is a full-time coach and continues to compete in show jumping. She also serves the sport as Chair of Equestrian Queensland's Show Jumping Committee.
Rebecca has bred some of the horses that she rides and has a property in Glamorganvale (which is about an hour west of Brisbane).
Her current stable includes a host of horses who are at varying grades.
"RSB Jacana is my Grand Prix/World Cup horse. She has won two world cups, had a foal, and is now back in competition after injury.
"Fairview Elevation is my hack/showjumper and I also have RSB Morse Code (who we bred) and Blackall Park Penny Lane."
With Jacana Rebecca finished sixth at the Tamworth World Cup, was 10th at the Australian Show Jumping Championships, 5th in the Gold Class at the Show Case of Show Jumping at 4th and the Queensland Championships. 
Rebecca's aim is to be able to continue with competition and coaching as well as produce more horses.
"I love the challenge of improving riders and helping them achieve their goals," she said. "I feel I have a good confidence boosting ability with riders of all ages. I try not to get complicated, simple instructions."
Related articles :