Diary of a Driver: the Journey to Sandringham International Driving Trials
Queensland Junior Carriage driver Laura Priestley recently competed at the Sandringham International Driving Trials event, home of HRH the Queen. This was Laura's first FEI international competition representing Australia, competing in the FEI 1* event (Dressage and Precision phases only). The aim was to compete twice in the FEI 1* event so Laura could gain her FEI 2* status, because under FEI rules she could not gain 2* status by competing in 3 National events in the UK as UK national drivers can. 
Laura reported that everyone was very encouraging and took the time to explain the procedures which were quite different to the British national and club events. Her 20 year old pony, Rolo, surprised a number of FEI stewards and judges with his fitness and condition. Thursday morning was the veterinary inspection, the then in the afternoon she drove the first of her FEI dressage tests, with the second test on the Friday which showed some improved, nerves getting the better of them in the first test. On the Saturday there was plenty of time to see the other Australians and European drivers on the marathon stage, before the evening's social activities and prize givings. Sunday, the final day of the event, and Laura was back in the main arena for her two precision cone driving rounds. The cones course was very long, with tricky turns, long spaces between that encouraged cantering on, and several narrower cones. Her first round in the morning was clear with a few time penalties. Later in the afternoon she competed her second cones round, although faster was less accurate tipping a couple of balls. Being a single entry, she won and placed second in the FEI 1* class and was awarded with some fabulous rosettes, medal and gifts. Having completed the two 1* events, Laura has gained her 2* athlete status.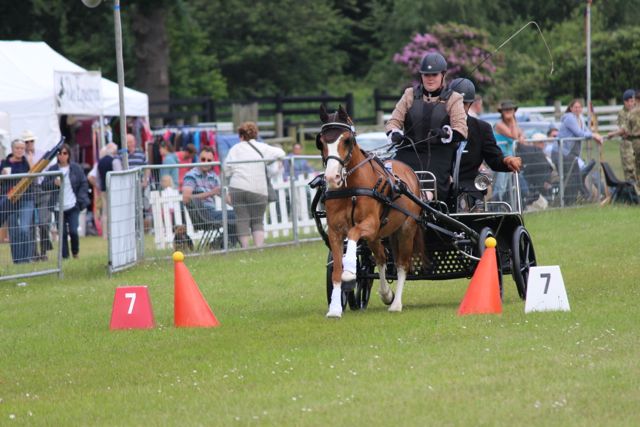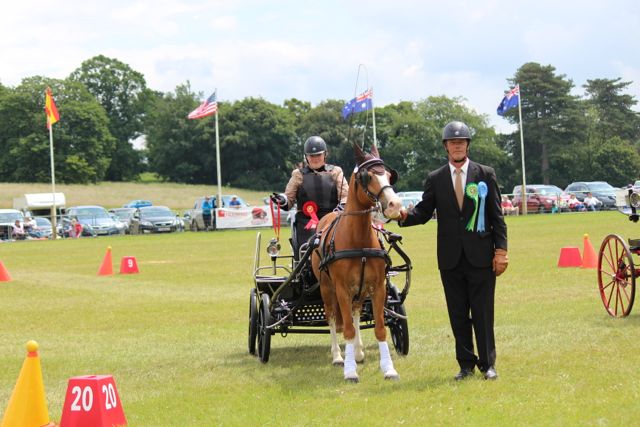 To read all the Driving NEWS click HERE.
To read the other DIARY OF ... stories :