Diary of an Endurance rider : the Journey to Verona 2017
Rebecca Radny is looking to qualify to 
represent Australia at the upcoming

2017 World Youth Endurance Championship in Verona, Italy. 
Here she shares with us her story ...
"The philosophical phrase 'it isn't about the destination, it's about the journey' is one that can undoubtedly be applied to the process of working towards international competition. Years of careful planning, hours upon hours of training and qualifying, not to mention the emotional rollercoaster that comes with our endurance passion, is invested into getting the athlete and the horse onto the world stage. I have witnessed this first hand with the campaign of my dad, Norbert Radny, and the famous West Coast Acharon who competed for Australia in WEG Kentucky 2010 and WEC Euston Park 2012. Now I am experiencing it.
My current aim is the 2017 World Youth Endurance Championship in Verona, Italy. The qualification process for this event involves completing three FEI** 120km rides, one of which to be 14km/hr or faster on the nominated horse for Worlds. I am very lucky to have been offered the opportunity of riding for Oso Arabians with their exceptionally talented herd of horses.
In January of this year, there was a two-day meeting in Melbourne for those who have expressed interest for future international competitions. The meeting covered a lot of bases and gave me a greater insight into what would be involved and expected of me. It inspired me to work even harder to get to Verona.
Thus far, I have completed one two star event at the Equestrian Australian Endurance Ride Championship in NSW last October. I rode Brookleigh Shiralee, a very independent minded but swift-footed mare owned by Talea Hasko-Stewart. I completed this course in an average of 15.3km/h to place 4th in the Youth Division. This course is ideal for a fairly fast ride, however an efficient and experienced strapping team can shave off important minutes from the ride time. The Anderson's and Cordell's from Tasmania, as well as my parents, were definitely this team and we got Shiralee into vetting with the fastest recovery times of the day, an average of 1.45 minutes. 
The next stage in my journey will be in competing in Malaysia in April, my first international competition. From there, it will be attending a Team Camp for parties interested in representing Australia, which is to be held at Oso Arabian and Murray Grey Cattle in Table Top, NSW. I will be competing in an FEI** at the conclusion of the camp to try and gain another qualifying ride.
Until then, I will be working on my personal fitness. I am lucky enough to have access to a fantastic gym wherein I am able to do pilates, swim, a range of cardio activities, as well as work with my personal trainer multiple times a week. As my contact hours on the horse are limited, it is important that I work diligently to becoming as fit as I can be with the hope of completing 320km in April!
Keep your fingers crossed for me,
Bec"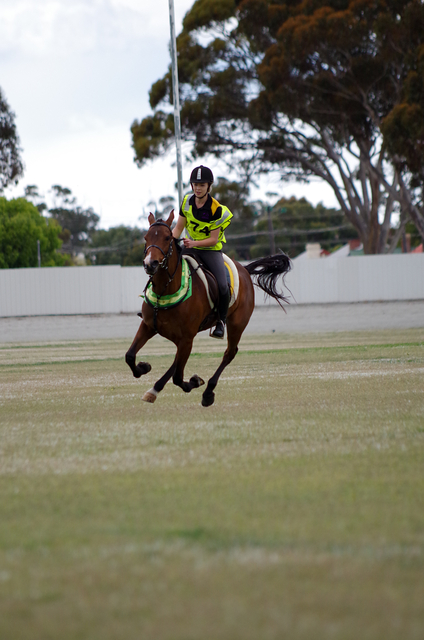 Redfoto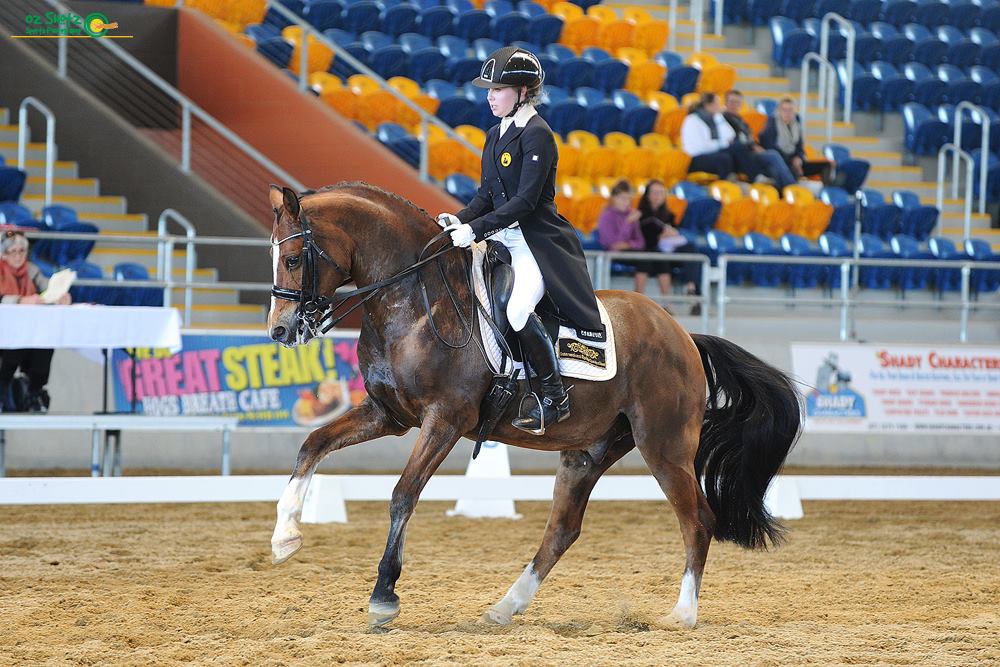 OzShots Photography
To read the other DIARY OF ... stories :