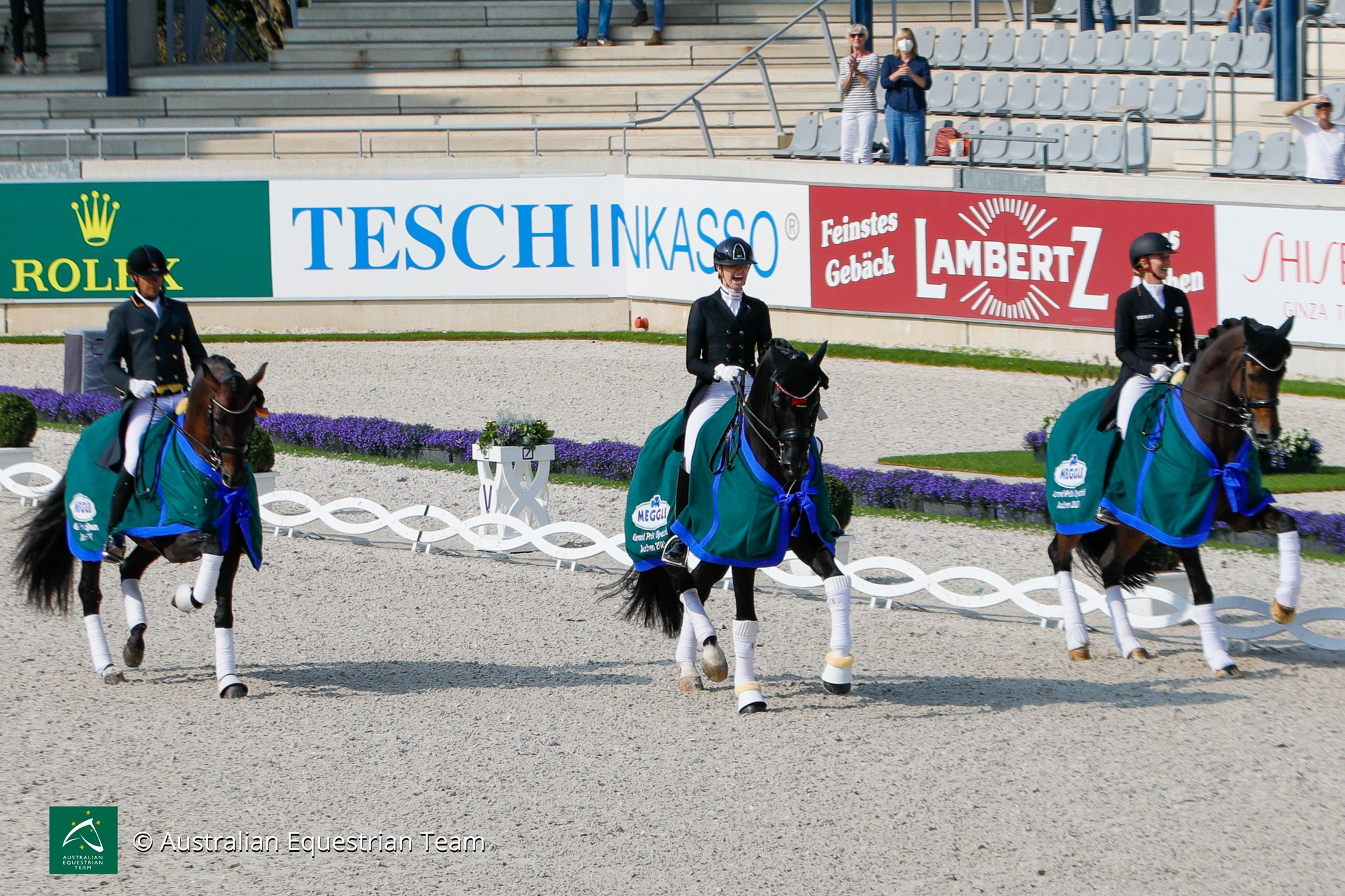 EOI Open for Wellington FL CDIO3* Nations Cup
Expressions of Interest (EOIs) are currently being sought from Australian Riders and Chef d'Equipes who wish to represent Australia at the prestigious Wellington, FL CDIO3* Nations Cup Competition being held in Wellington Florida USA from the 22nd – 26th February 2023. 
An Australian Dressage Team of up to four (4) riders and horses will be selected for this event. This Event will be fully self-funded.
All horses must be fit and competently competing at CDI Small/Big Tour level in accordance with EA National Dressage Rule 10:17:2 (g) to be considered for selection, that is:
GP: 66% at a CDI in previous 12 months
Small tour: 65% in a CDI in previous 12 months (applies to Wellington CDIO)The decision of the Australian National Selectors is final.
Please complete the following form and submit to Dianne Saunders [email protected] before 5pm AEST time on Monday 30th January 2023
2023 Wellington CDIO EOI Form_Athlete.docx
2023 Wellington CDIO EOI Form_Chef.docx