Photos Courtesy John Young Photography
VOLUNTEER OF THE MONTH Tessa Fairweather
VOLUNTEER OF THE MONTH is a regular series on our website.
It is a way of highlighting the tireless Equestrian Australia volunteers from across all disciplines, who help keep our sport running smoothly, all over Australia.
This month we say THANK YOU to Tessa Fairweather, of Equestrian South Australia. Thanks Tessa!
Tessa is a volunteer to multiple disciplines, but most specifically those of Jumping and Eventing. Tessa has served as a Jumping SA committee member for around 10 years, Chairperson of Jumping SA for two years and the Event Director of the SA State Jumping Championships and/or Event Secretary for five years.
While combining these duties, Tessa also represented SA as the State delegate on the National Jumping Committee a few years back. She has been a longstanding steward/scorer at local South Australian One Day Events and the Jumping Coordinator at the Australia International Three-Day Event for the past three years.
Tessa has dedicated more than 30 hours each week for a period in excess of three months each year to ensure sponsors, officials, riders volunteers etc. have a great experience at the SA State Jumping Championships. Under Tessa's management and leadership, the event has continued to grow its footprint in the jumping calendar with increased sponsorship and business partners, prize money and awards as well as increasing rider entries. In the time Tessa has been involved, the event has flourished, always showing a profit. The popularity of the event and its success is very much due to the dedication of valued volunteers such as Tessa.
Tessa has taken the responsibility for restoring Jumping SA's set of jumping equipment to its former glory. This quality equipment is used at State and International events such as the Australian International 3DE, SA State Jumping Championships and the former Gawler World Cup Show. Tessa has not only returned this equipment to International standard but improved it during a period when the ESA Board were keen to have it sold. Tessa took on the sole responsibility to maintain, repair, paint and improve the complete full set of equipment, spending hundreds of hours at personal sacrifice to her private time.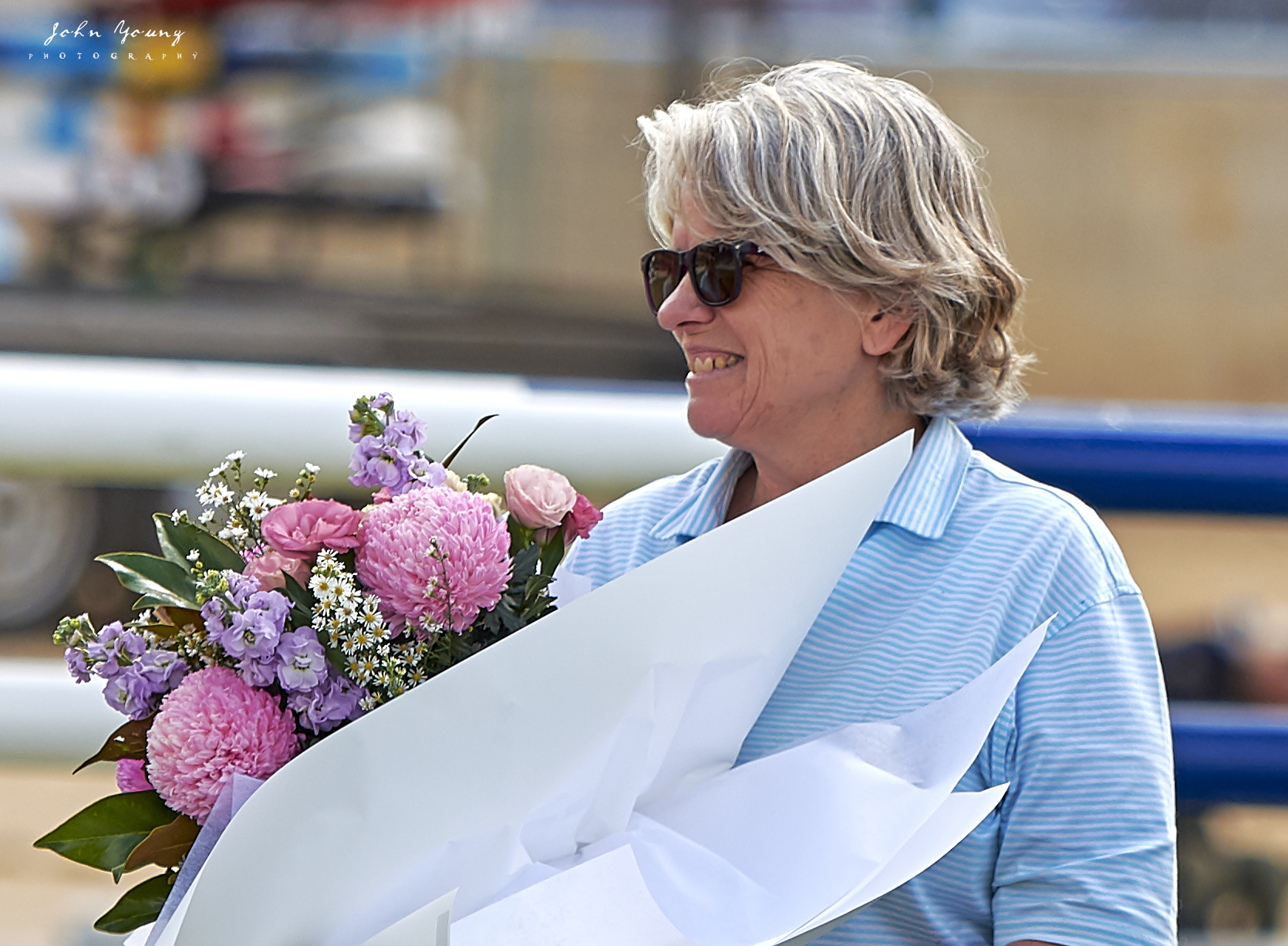 Tessa has dedicated more than 30 hours each week for a period in excess of three months each year
As Jumping Coordinator at the Australian International 3DE in Adelaide for the past three years, Tessa has contributed to the success of the World Cup Qualifier event held as a feature class within the 3DE program. Again, her time and dedication working with the 3DE committee to deliver this successful event is invaluable.
As a volunteer, Tessa has fulfilled many roles in support of our equestrian sports including volunteer steward at more than three Royal Adelaide Shows, over 10 days of competition and volunteer office support to manage scoring at four Australian Jumping Championships from 2015 - 2018.
Tessa acts as a mentor to Jumping Clubs and Agricultural Shows to help them plan their Jumping programs and also assists club secretaries with their show administration. In particular, Tessa has taught several club secretaries how to use online entry systems, how to utilise computer-generated draws and live scoring during events to enhance the running of jumping events in South Australia.
Whilst Tessa has undertaken all of the volunteer roles and responsibilities mentioned above over an extended period, her endless hours of supporting our equestrian sports have been combined with successfully managing her own business in both Australia and Canada. Her dedication and determination to ensure our sport succeeded never faltered, even when met with roadblocks along the way, to new and exciting initiatives, greater improving the delivery of the SA State Jumping Championships.
Through all of this, Tessa pushed on at every opportunity, establishing our annual SA State Jumping Championships event as a successful, first-class and highly recognised event on the SA and Victorian Jumping calendars. 
Thank you Tessa for being a member of this wonderful army of volunteers that contribute so much to our sport.
VIEW ALL THE PREVIOUS STORIES ...