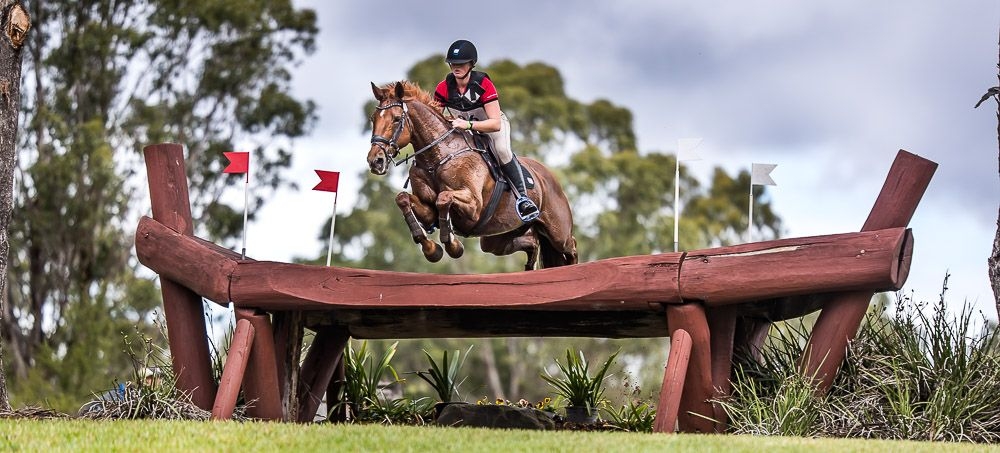 Photo courtesy of Stephen Mowbray
VRC to Support Sydney International Three Day Event
The Sydney International Three Day Event (Syd3DE) committee is delighted to announce the support of the Victoria Racing Club (VRC) for this weekend's Syd3DE, in celebration of the success of the thoroughbred at the elite levels of eventing.
The VRC will present a prize to the Best Performed Thoroughbred in the Kohnke's Own CCI4*-L and the Best Performed Thoroughbred in the Ceva CCI3*-L.
Each winner will take home a $1000 cash prize, a Kennedy Oaks Day 2021 hospitality package and presentation rug, to be presented by Australian Olympian and VRC Ambassador Amanda Ross.
The Sydney International Three Day Event is Australia's oldest Three Day Event and will serve as an important selection competition ahead of the Tokyo Olympic Games.
Australia's top riders including Australian Olympic gold medallist Stuart Tinney and Olympic silver medallist Shane Rose will be competing in the event, which starts on Thursday.
Both Stuart and Shane were riding Australian thoroughbreds when they won their first Olympic medals for Australia, and both are in contention to be part of the Australian team at Tokyo.
VRC Ambassador and Australian Paralympian Emma Booth will also be seeking to secure her selection for Tokyo in the Para-dressage competition which runs concurrently with the Sydney International Three Day Event.
The 2021 Lexus Melbourne Cup will be on site and available for photographs with attendees and competitors between 1pm and 2pm on Sunday 9th May in front of the main grandstand.
Event President David Irwin said he was pleased to partner with the VRC.
"The Sydney International Three Day Event is run by a dedicated group of volunteers and we rely on the wider industry for support, so we're grateful to the Victoria Racing Club for their backing," Mr Irwin said.
"Many of our competitors and their support teams will be excited to get their hands on the 2021 Lexus Melbourne Cup, and I would encourage anyone interested in thoroughbreds and horses in general to come along and check out the action."
VRC Chief Executive Officer Steve Rosich said the Club is proud to celebrate the achievements of former racehorses at the highest levels of equestrian sport.
"The Sydney International Three Day Event features the very best horse and rider combinations in Australia including 140 thoroughbreds who are excelling in their post-racing careers," Mr Rosich said.
"The Best Performed Thoroughbred award acknowledges the versatility of our equine athletes who started their competitive careers on the track and we are delighted to support this world-class competition.
"We wish all the competitors the very best on the road to Tokyo."
The Sydney International Three Day Event will be held at the Sydney International Equestrian Centre from May 6 to 9 2021.
Entry is free.
Supplied by Syd3DE