Emma Booth shortlisted for the FEI Awards 2017
We are very happy and proud to announce that our Para-athlete Emma Booth has been shortlisted amongst hundreds of nominations, 

from around the globe,

 for the FEI Awards 2017, in the 'Against All Odds' Category.
Imogen Mercer, groom for Australian Eventer Sam Griffiths has also been shortlisted for the Best Groom Award.
The Fédération Equestre Internationale (FEI) has today opened the public voting for all the shortlisted nominees.
For the first time since the creation of the awards in 2009, the public can cast a vote for their heroes and impact who they think deserves to win.
A billing packed with champions and those who go above and beyond, the twenty nominees have been shortlisted across five categories for their outstanding contributions and dedication to the sport, showcasing some of the most successful achievements and talent within the Equestrian community. 
The FEI received hundreds of nominations from around the globe over the twelve week nomination period and said the calibre of entries for this year's awards was exceptional.
Now it's over to the public to choose their favourites from the final shortlist of candidates for Best Athlete, Longines Rising Star, Best Groom, Against All Odds and FEI Solidarity by registering through this link from now until 1 October 2017.
The public vote determines 50% of the total vote whilst the other 50% will be decided by a star studded expert judging panel. 
The winner of each of the five categories will be announced at the FEI Awards 2017 gala presented by Longines in Montevideo (URU) on 21 November 2017, in front of more than 350 distinguished guests, including top sporting legends, equestrian fans, FEI partners and stakeholders representing the 134 National Equestrian Federations. The awards will be broadcast live on FEI platforms, providing a valuable opportunity to celebrate the best of the best of Equestrian worldwide.
Get voting for Emma & Imogen now!
Emma's Story 
In April 2013, 21 years old Emma Booth, was on her way home from an International CIC event in Albury, NSW with her friend Courtney and their two horses. Without warning, a truck jack knifed and hit Courtney's car and float, instantly killing both horses and leaving Emma paralysed.
Emma sustained several injuries such as a bleed on the brain, a fractured skull, sternum, collarbone and ankle, a punctured lung, life-threatening abdominal injuries and a shattered spine, which eventually saw her diagnosed as an L2 Paraplegic in a wheelchair.
Emma had started riding when she was 11 and competed to a high level in Eventing. Knowing she would never event again after her accident and spurred on by her love of the horse, she looked up Para-Equestrian riding while she was still in hospital. Six months after her life altering injury, in October 2013, she was back on a horse.  Emma was classified as a Grade II Para Equestrian and went on to represent Australia internationally twice at Hartpury, England in 2014 and 2015.
Emma faces daily struggles but does not let them affect her decision to continue riding. Her determination to compete saw her qualify for Rio with the highest Australian score exactly 3 years (to the day!!) after the accident.  Emma represented Australia in Rio at the 2016 Paralympic Games.
The struggle to find a horse to partner Emma on her Road to Rio was tough, not only are they expensive but they need to be as talented as the driver on top. After a dear family friend cycled the entire distance around Australia (14,275km) on his bike in 68 days, enough money was raised to fund the one and only Mogelvands Zidane. Emma and Zidane went extremely well in Rio finishing fifth, just 1% off a medal.
Emma's attitude is the main reason she inspires so many. She has never let this horrific accident control her life. She's fiercely determined and unbelievably resilient to what life has thrown at her.
She is an avid promoter of Para-Equestrian sport, trying to bridge the gap between able bodied and Para Equestrian after coming from an Eventing background.
Emma talks to school students, equestrian teams, community groups and big corporates about dealing with adversity, becoming resilient, and how to focus on your aims in life, even if they have to change direction along the way.
Emma deserves to be celebrated due to her positive attitude and commitment to being a role model to others, as well as her commitment to being an advocate for our great sport.
Emma's tenacity, belief in the human spirit around her and her laser-like focus in doing what matters to you inspires all and everyone she meets.
Emma is extremely determined and will not allow adversity to rule her life; a lesson that most able bodied people sometimes struggle to understand.
She qualified and was selected for her Paralympic debut exactly 3 years after her accident. She represented Australia with distinction at the Paralympic Games in Rio in 2016 and we have no doubt she will continue to represent Australia in the future.
Since returning from Rio Emma has not wasted a moment in the blues that often follow a major milestone and achievement, instead she instantly started looking for the next goal and continues to strive for World Games 2018 and Tokyo 2020.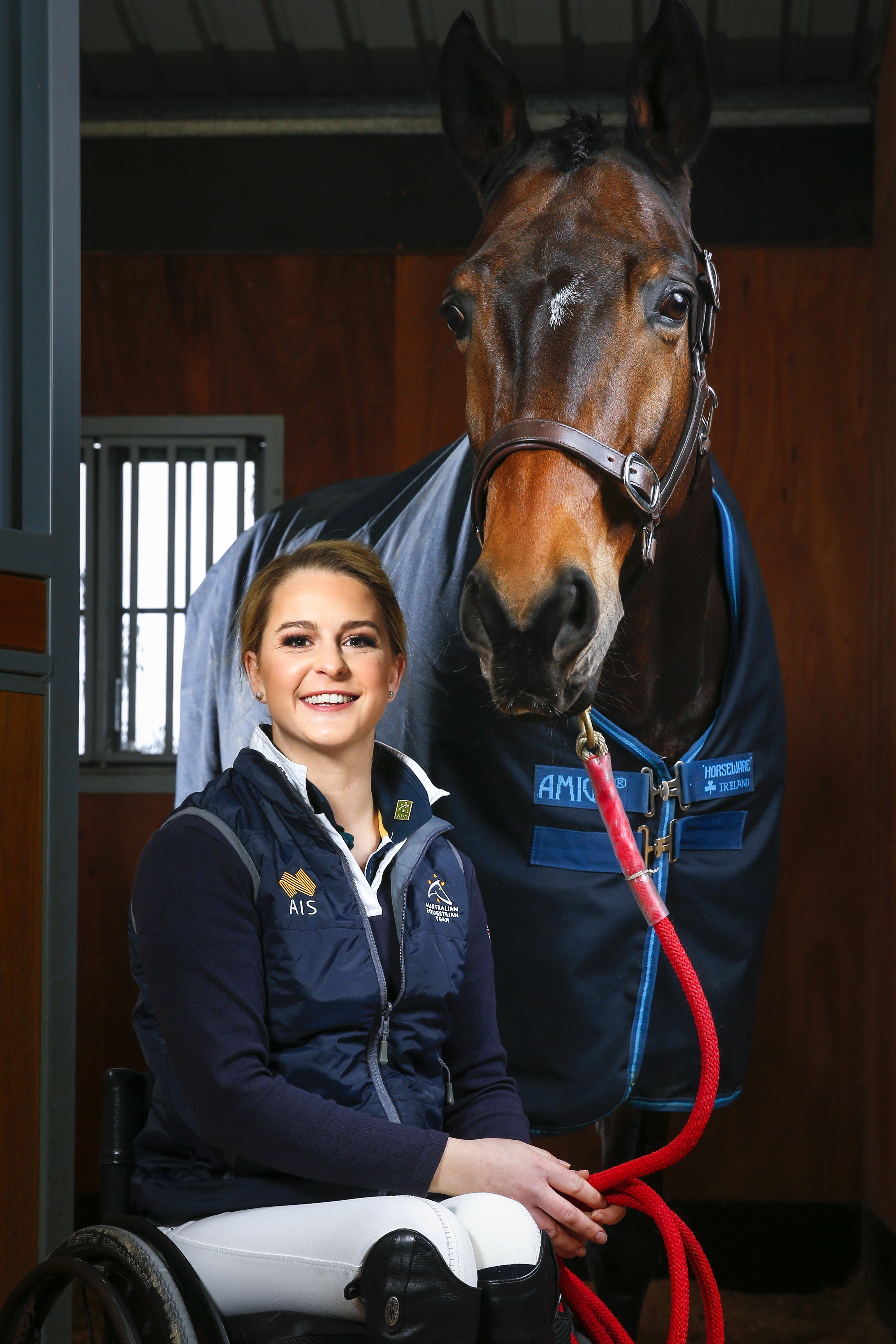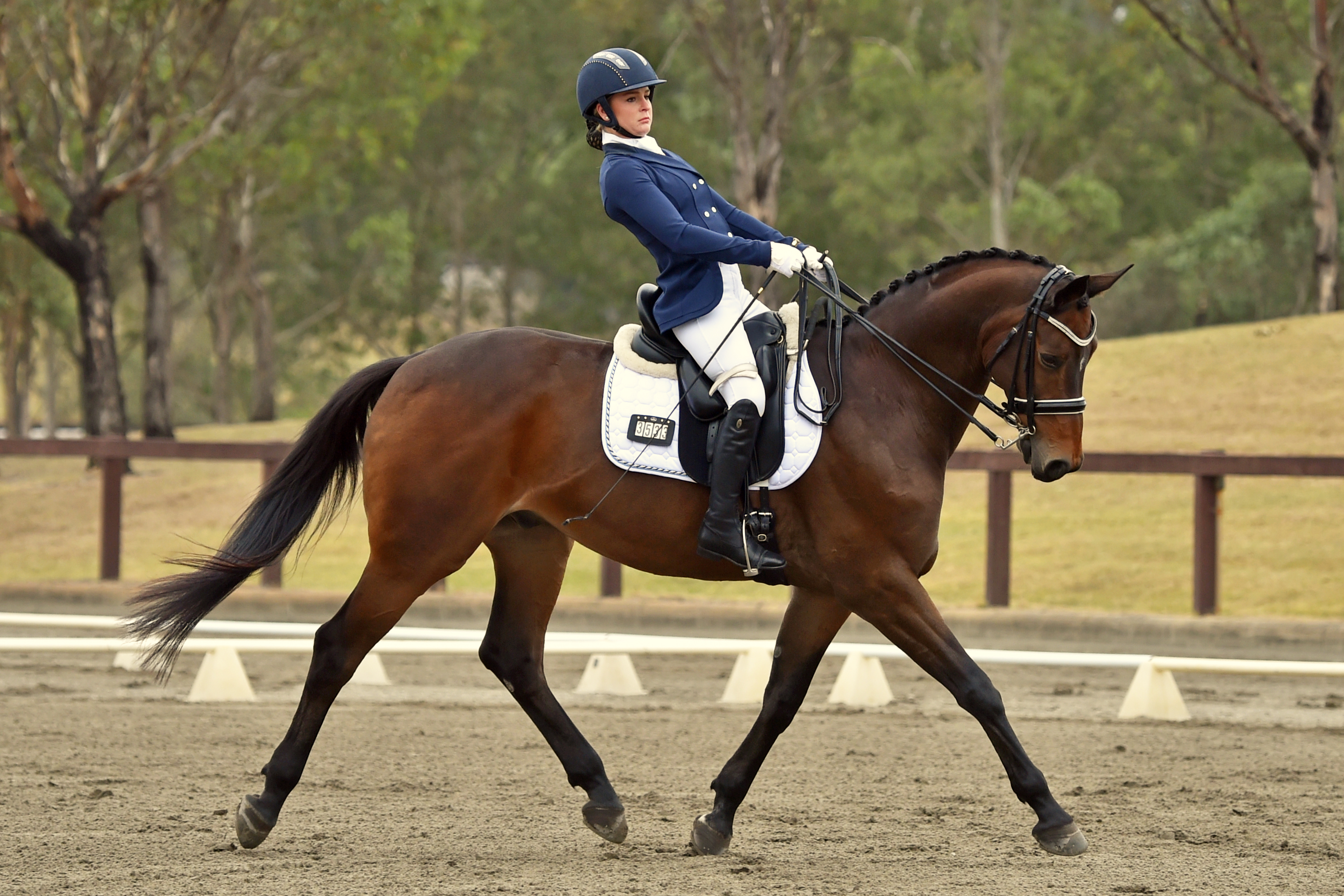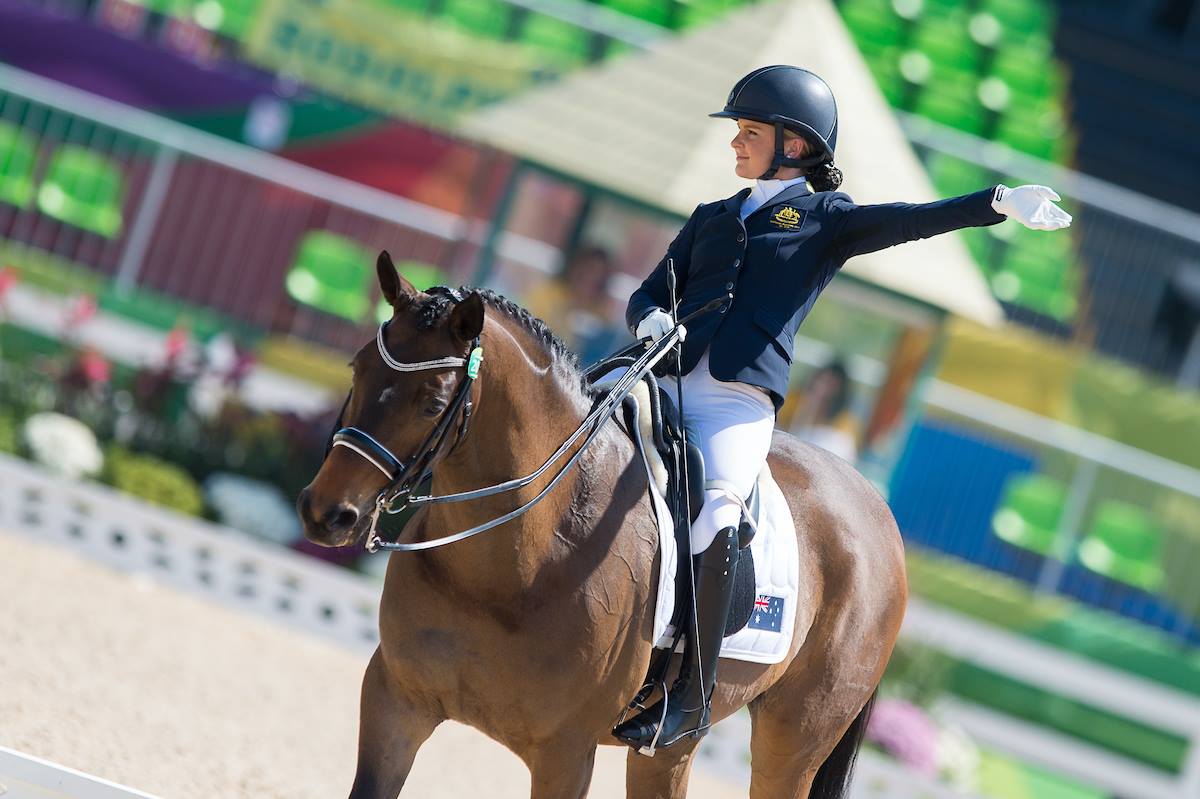 Imogen's story
25 year old, Imogen Mercer, 'Imo' is the Head Groom for Sam Griffiths, Rio Olympic Games bronze medallist and winner of the 2014 Badminton CCI4*. Sam is well-known for putting his horse's welfare firmly at the top of his priority list, regardless of how this may affect his results. This attitude has gained him a well-deserved respect within the industry and means he has very high expectations for his support team. Imogen meets this high watermark.
Imogen started working with the Griffiths Team five years ago and Sam credits as a large part of his recent success to her as his groom. She is a dedicated and hardworking individual with an impeccable attention to detail. In addition to her role of caring for Sam's horses impeccably, Imogen also takes on leadership responsibilities within the Griffiths Team environment, ensuring that other grooms, who have less experience, feel comfortable and are guided to ensure they perform their duties to the best of their abilities.
Imo has been absolutely dedicated to both the sport and her rider, and we believe there is no one better than her in regards to the care of Eventing horses. Imogen always does her job to the best of her ability and is an absolute pleasure to have in the team.
Her leadership and horse welfare skills are second to none, she goes about her work with diligence and professionalism and she highly respected not only amongst the riders but also amongst the group of grooms working for elite event riders.