Rod Brown Working his Magic in Australian Eventing
Rod Brown is one of Australian Equestrian sport's most recognisable and revered figures and he is playing a key role in the development of Australian based Eventing Squad riders ahead of the FEI World Equestrian Games™ Tryon 2018 and Tokyo 2020 Olympics.
He commands respect in the Equestrian community for not only his prowess as a former Olympic Jumping rider but also his influence as a coach. And, his Aussie charm and wit makes him popular with riders and administrators all over the world.
Brown has been a full-time EA Level 3 Specialist coach for more than 30 years and he's currently the Jumping coach for the Australian Eventing Team.
When you observe him performing this role out in the arena, it's evident he loves what he does. 
"I love what I do with the good riders. When I see improvement from them by the last day of a clinic I go home quite excited," says the 69-year-old.
"If people are really keen and want to do it, it's enjoyable to do as a job."
Rod hails from a horse racing family. His father and uncle trained trotters and Thoroughbred racehorses so he's been around horses all of his life. Whilst he follows and admires horses like the champion mare Winx, he's always had a preferred passion for Jumping.
Based at Kulnura, one hour north of Sydney, Rod breeds and trains performance horses.  He also has a daughter Jess who is a highly accomplished Jumping rider in her own right.
He first became involved with Equestrian Australia's High Performance program soon after riding at the Seoul Olympics in 1988 and has played an integral role at six Olympic and World Equestrian Games.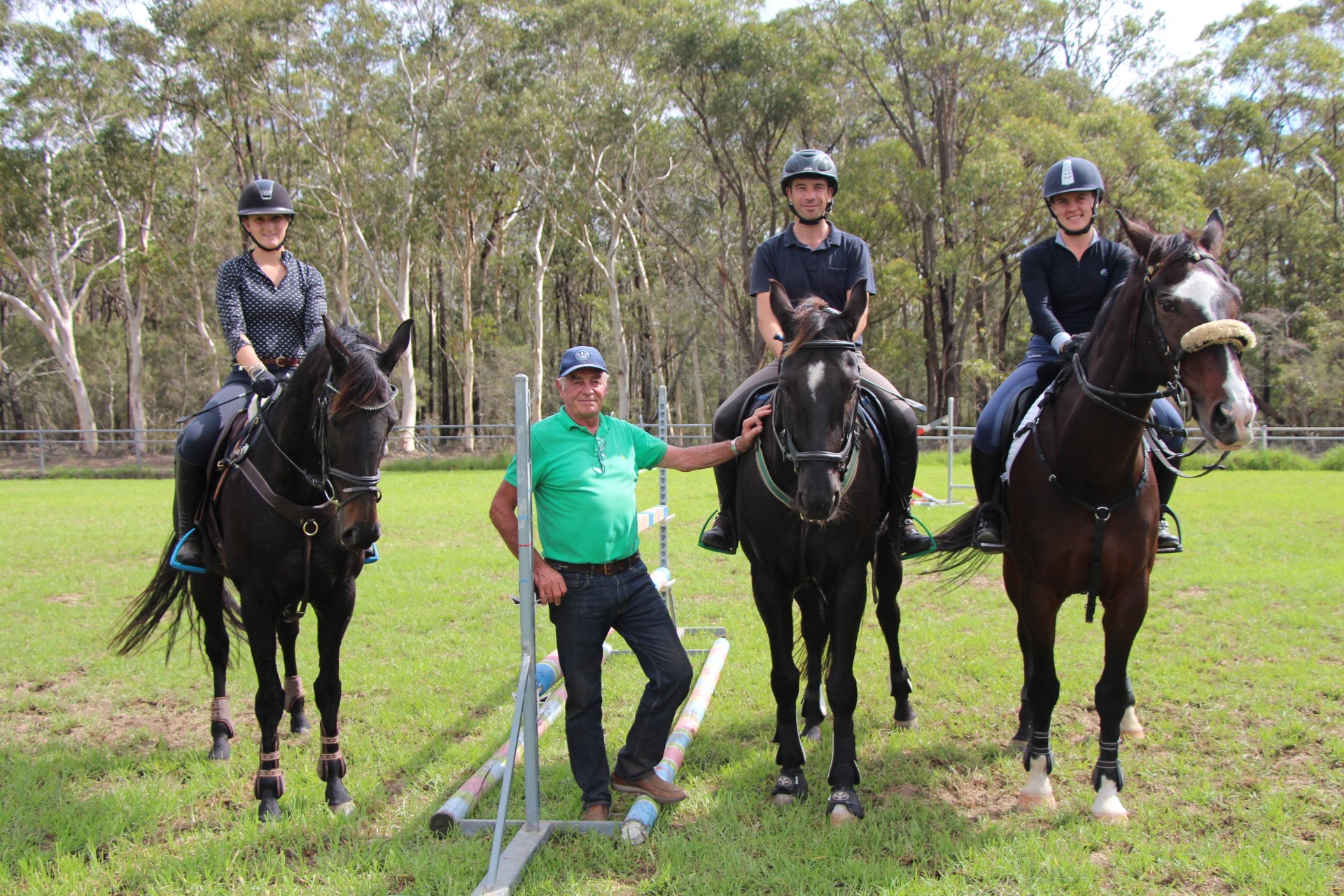 Well known for his patience and passion, he has coached junior and young rider teams to New Zealand as well as Australian Olympic Youth Festivals in Sydney. He is well known for his patience and his passion for Jumping.
His talents have been sought from countries in the Asian region and Rod has coached teams from Singapore, Philippines, Thailand and Korea at Asian and South East Asian Games as well as his long-standing connection with Japan (travelling five or six times a year to teach there).
"I have always had connections there. They are fantastic pupils but not all competition riders. They have a couple of clubs that are competition orientated. I sell a lot of horses there and it's good to see them do well," he said.
He defines his coaching style as straight forward.
"I am pretty well a stickler for basics."
"I keep onto them about the same things to do the things they need to improve and will do that over and over." 
"When I come out and don't have to say much to them they are doing it well. Getting it right, that's the hard part."
Recently Rod spent a day coaching some of Equestrian Australia's leading Eventers including Rio bronze medallist Shane Rose.
Importantly, five months out from FEI World Equestrian Games in Tryon, Rod says the form of Australia's likely representatives is encouraging.
"Leading into WEG we have got the horse power and the riding power."