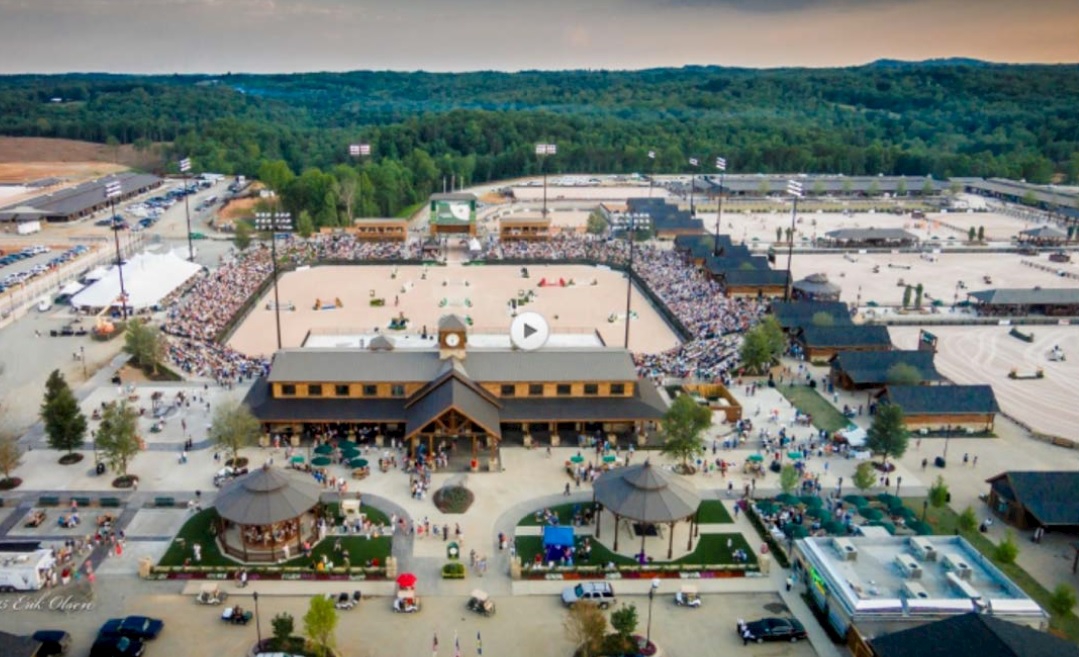 Tryon Tried and Tested
Equestrian Australia's Eventing Chef D'Équipe Stuart Tinney and Green Squad member Emma McNab attended the recent FEI World Equestrian Games™ Tryon 2018 Test Event (The Fork CIC3*) at the Tryon International Equestrian Centre and the top riders gave the facility the thumbs up.
"Overall the venue will work quite well logistically and I'm looking forward to seeing the cross-country test that Mark Phillips will present. Our focus in the next few months will be on preparing our combinations in the best way possible so that they are fit and ready to perform."
Whilst she did not compete at the event, Emma McNab closely inspected the facilities from a rider perspective.
"We were very lucky to be able to spend the week at the Tryon WEG Eventing Test event. Tryon International Equestrian Centre is a spectacular, purpose built equestrian facility in North Carolina that regularly hosts international level Dressage, Jumping and Eventing competitions."
"Although there is still a lot of work to be done in preparation for WEG, it was very clear that there will be no expense spared for not only the athletes and horses but for the entire spectator experience," said McNab.
At the FEI World Equestrian Games™ Tryon 2018 in September the Eventing Dressage will be held in the current main stadium and the Jumping phase will be in a brand new grand stadium that seats 20,000 people.
After perusing the cross-country course McNab said;
"The cross-country could be very influential as most of the course is set on picturesque undulating ground of a former golf course. The final few minutes of the course take you up a steep incline to finish in the main stadium. The track could be a serious test of stamina and endurance.
It's an amazing facility with dedicated staff and they seem to be on track to deliver a spectacular World Equestrian Games."
She was accompanied on the trip by key members of EA's High Performance team including Director Chris Webb and Erin O'Neill.
Webb was also full of praise for the North Carolina based Equestrian centre; 
"Tryon is a world class Equestrian facility that will be a memorable experience for any competitor, team member and fan alike who attends WEG 2018.  Preparations from an Australian Equestrian Team point of view are well down the line and we enjoy a strong relationship with the organising committee at the Tryon International Equestrian Centre."
"We had the opportunity to view one of our most accomplished riders, Andrew Hoy, who also attended the Eventing Test Event and observe what the facilities and venue have to offer."
"The months ahead will be important as we put the final touches to our preparation and athlete selection however all competitors should be excited with what Tryon will produce," said Webb.
The FEI World Equestrian Games™ Tryon 2018 will be held from September 11-23.