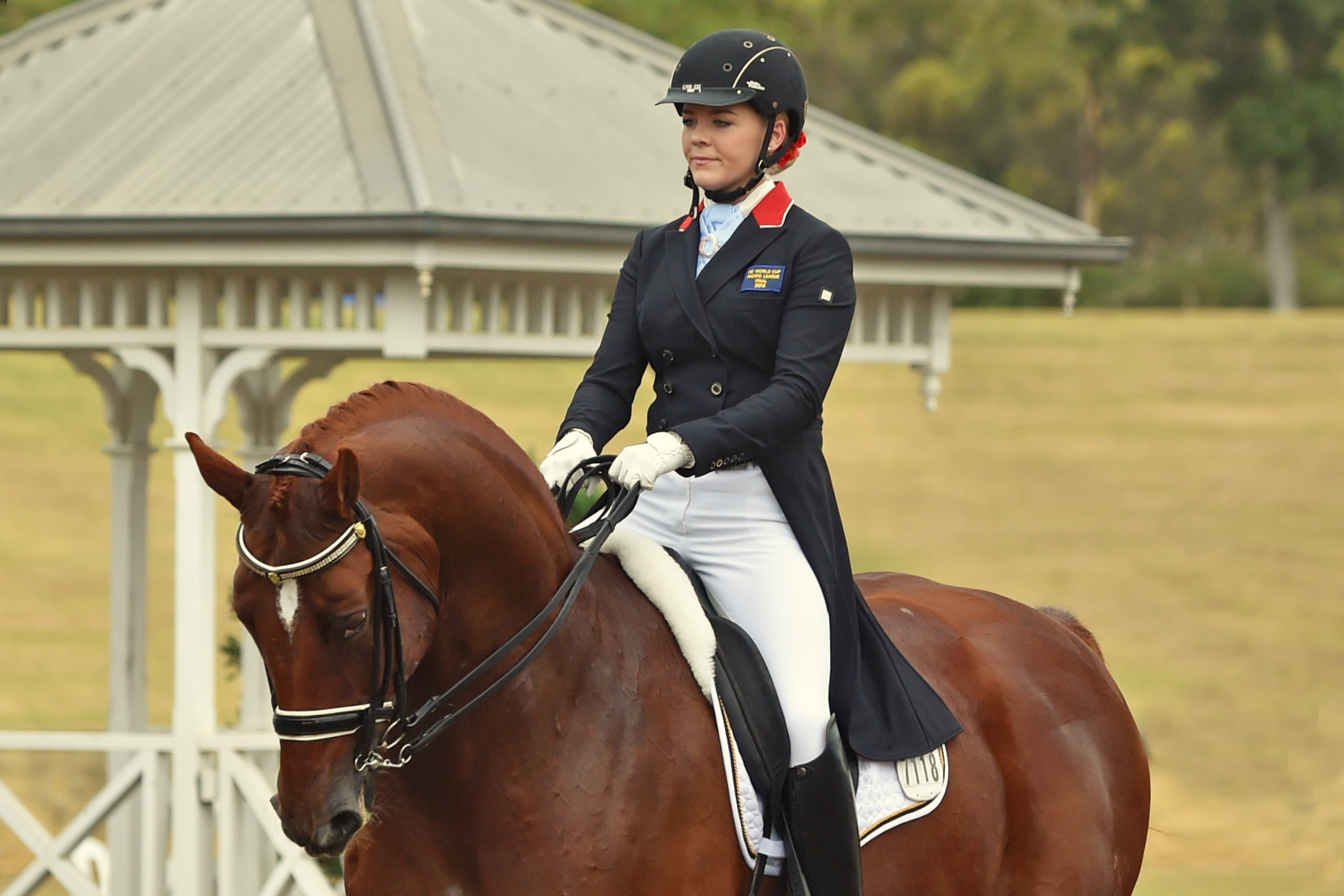 Julie Wilson
New Zealand's Thompson wins Equestrian Australia Grand Prix Special at Sydney CDI
New Zealand rider John Thompson came away with the win in today's Equestrian Australia Grand Prix Special at the Sydney CDI held at the Sydney International Equestrian Centre.
It was a close tussle for the top placings with Thompson and his mount JHT Antonello scoring 67.90 to just edge out yesterday's Grand Prix winning combination Sue Hearn and Remmington who scored 67.63.
Judy Dierks and Diamond Star, runners up in Thursday's Grand Prix weren't far off the pace, finishing third with a score of 67.53.  
A regular entrant on the big tour, Brett Parbery has been focusing on his young horses at this year's Sydney CDI due to a minor injury to his Grand Prix horse DP Weltmeiser.
"It is a shame that I couldn't be here with Weltmeiser. He has a bruised sole and that just takes some time to heal so he is having a rest. We will aim him for the Brisbane CDI or the Melbourne CDI-W at the Three Day Event," said Parbery.
Partnering with Fursten Friendship, the World Equestrian Games representative won the IRT Advanced 5.2 and finished fourth in the IRT Advanced 5.3.
He also won the Intermediate 1, riding to a score of 70.79 with the young horse Larenso.
"It was Larenso's his first time in the indoor yesterday and in front of a crowd. He was really good. His warm-up has been fantastic both days," said Parbery.  
"Furstin Friendship has been really good too. She's still quite green and I've been thrilled with her."
Katharine Farrell and her 2002 imported chestnut gelding Luxor 118 were convincing winners in the Mulawa FEI Under 25 Grand Prix, scoring 67.28. Yesterday the pair won the CDI Under 25 Intermediate II.
RELATED NEWS :
To read all the Dressage NEWS, articles interviews of the riders ... click HERE.