For the Love of the Horse - Community Story

Equestrian sport is unquestionably 'for the love of the horse'. It is hard to deny that our selfless commitment and dedication to everyday duties of horse management, riding and care comes down to ensuring our four-legged friends are comfortable, happy and feeling loved; because in turn this is how they make us feel.
Whether you are an active part of the equestrian community or simply love being around horses, we want to hear from you!
Share your favourite 'for the love of the horse' story that put's a smile on your face, and your story might be chosen for inclusion in our 'In the Clubhouse' Newsletter to be shared with all members every month. 
SHARE YOUR STORY TODAY AND BE 1 OF 5 TO WIN TICKETS FOR MY LITTLE PONY THE MOVIE !
WIN one of the 5 family cinema bundles (2x2 complimentary tickets for you and your family or you and your friends) for the new #MyLittlePonyMovie.
To win send us your best #LoveoftheHorse story below with our online form. The first 5 to send a story will win one cinema bundle (2x two complimentary tickets, valid from November 2 at participating cinemas)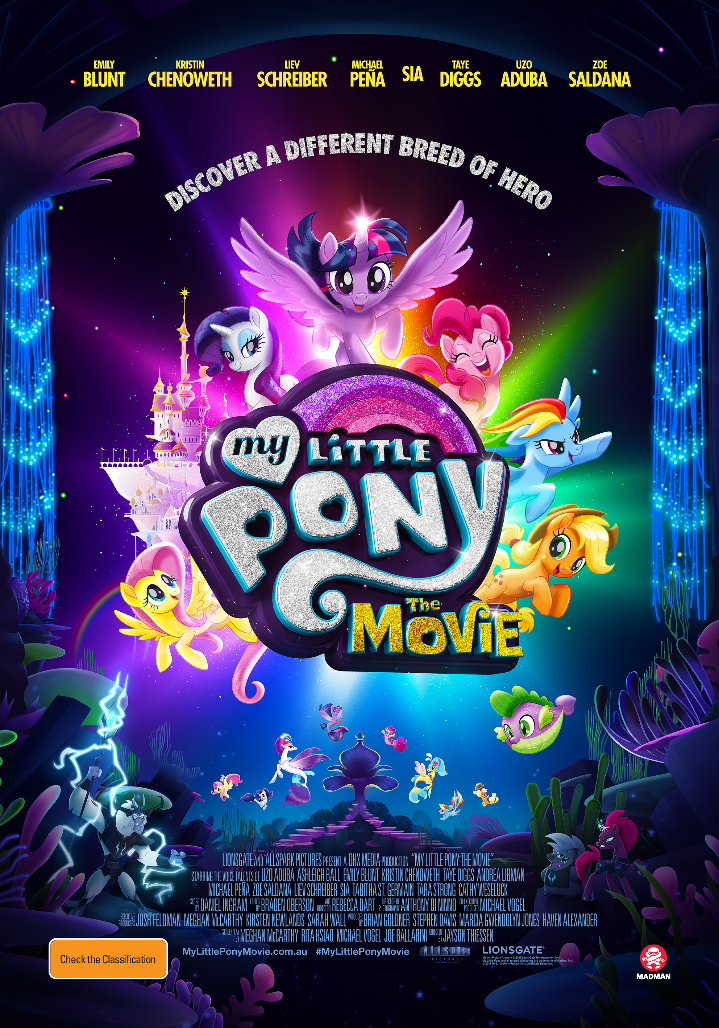 A dark force threatens Ponyville, and the Mane 6 – Twilight Sparkle, Applejack, Rainbow Dash, Pinkie Pie, Fluttershy, and Rarity – embark on an unforgettable journey beyond Equestria where they meet new friends and exciting challenges on a quest to use the magic of friendship to save their home. 
The film has an all-star voice cast including Emily Blunt, Kristin Chenoweth, Liev Schreiber, Michael Peña, Sia, Taye Diggs, Uzo Aduba and Zoe Saldana. The movie features original music and songs performed by Sia, Diggs, Saldana, Chenoweth and Blunt.
Previous stories:
Join in the conversation For the Love of the Horse on social media with #
Love

oftheHorse 

❤️

Tell your story through the form below:
(If you are an Official, please use the form here for the Official's Insight stories.)