Sharon Jarvis, strong and determined on her #RoadtoRio
We caught up with Sharon Jarvis, two times WEG bronze medallist & Rio hopeful just after the Sydney CDI. She feels strong and determined on this #RoadtoRio journey that has been intense and challenging.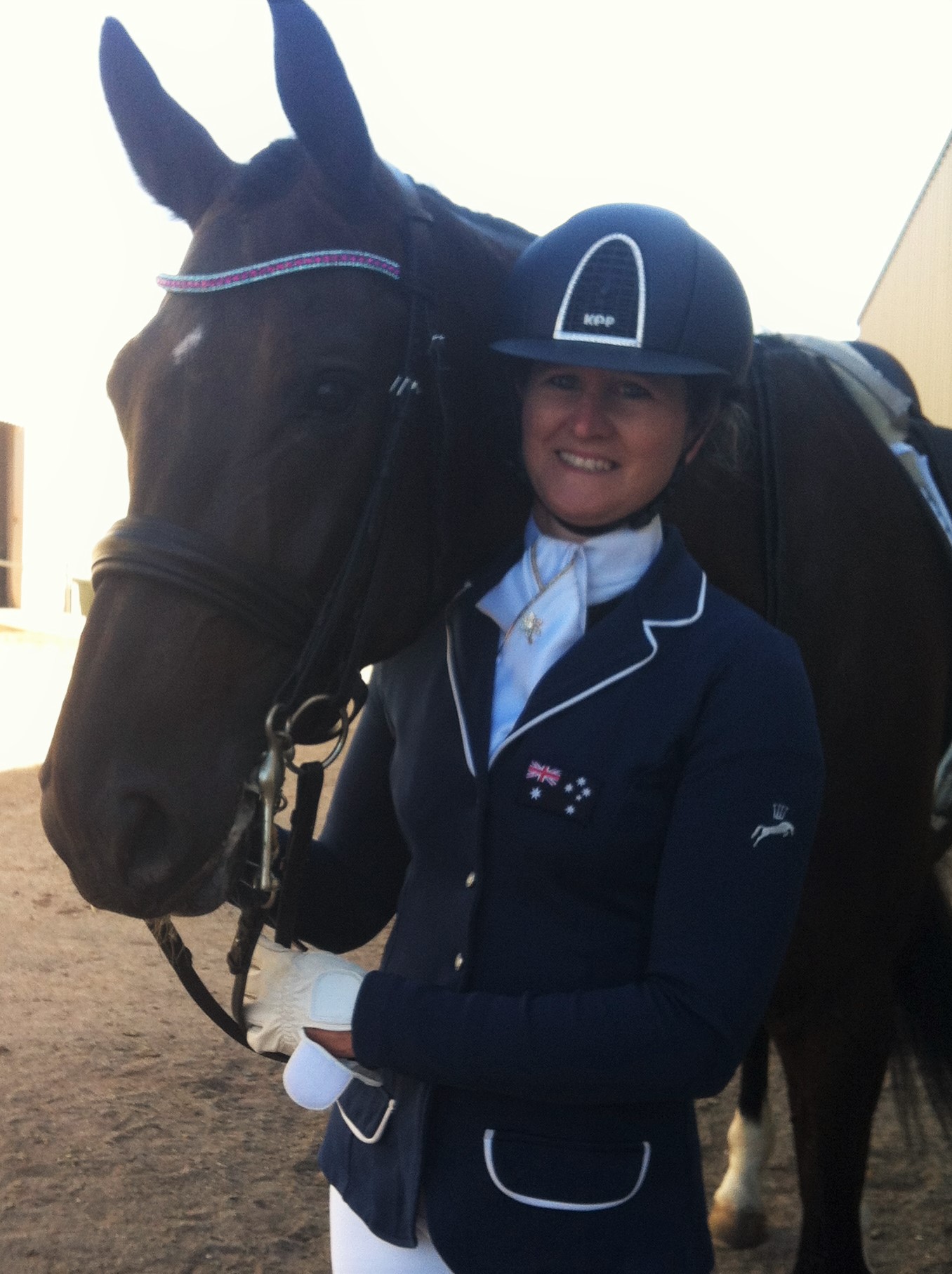 Latest Results
At the recent Sydney CDI, I had 3 wins which was good. [Sharon finished first in the Team Test Grade III with 70.044%, first in the Championship Test Grade III with 67.154%, and first in the Freestyle Test Grade II with 68%] I also had a couple of learning curves throughout the competition, which are always very useful to gain experience, especially leading up to Rio.
The sweet princess
My horse Ceasy arrived with me towards the end of May in 2015, through the Winning Edge program. EA helped facilitate a syndicate to enable the purchase of the horse, to be aimed towards Rio. She is a 9-year-old Dutch Warmblood mare, who I really love and enjoy. She actually has a super sweet personality, but likes to be treated like the queen! Yet she produces an amazing feeling underneath you while riding her. Even though she is a really sensitive little soul, I really enjoy her beautiful company and riding her in general. I'm currently riding her every day, in conjunction with another horse, and have just arrived back home in WA from a 4-day-driving-trip across the Nullarbor. So I think Ceasy will be very experienced at travelling for the trip to Rio, especially as the trip across the Nullarbor was her fifth time. So she is clearly very good to travel with as well.
Sharon's Road to Rio
On my #RoadtoRio, I have really had super support from the WA Institute of Sport, and they are assisting me in many different aspects. I have also stepped up my strength and conditioning program, which I do off the horse to help with my preparation. John Pitts has also been assisting me for the last 5 years, working and aiming on getting ready for Rio. That was the only thing that was in mind!
From the World Equestrian Games to the Paralympic Games
From the World Equestrian Games (WEG), I keep intense memories. It was an amazing experience -coming home with 2 medals. I think you certainly learn a huge amount about dealing with pressures and expectations through winning a couple of medals, which is some experience that I can take into the future and have certainly drawn upon in this Rio campaign. There is nothing like standing on a podium and receiving a medal, and especially seeing your country's flag rise up. It is honestly something incredibly special.
I don't think any two major campaign experiences are ever the same, including the journey and experience getting there. My campaign when I went to Beijing was certainly different to the campaign for WEG in Kentucky. They quote the Rio campaign as the 'Road to Rio', and I certainly think that at times! I have been beating the four-wheel drive track! It has been one of the more intense and difficult journeys. I definitely had a spanner thrown into the works last year when I broke my leg and couldn't ride for four months due to major surgery. That was certainly a massive bump in the road. But overall, I have done what I can and am very pleased with what I have achieved, considering the bumps in the road that I have had. I am feeling very positive coming towards Rio.
RELATED #ROADTORIO STORIES : 
To read all the Para-equestrian NEWS, articles, interviews of the riders ... click HERE.