Julie Wilson
Jo Formosa is hungry for another trip to the Paralympic Games #RoadtoRio
We caught up with Joann Formosa, one of our top Para riders in Australia and Gold Medallist in London 2012. As always, she has shared her passion for her sport, her dedication on this #RoadtoRio with emotion and authenticity.
Jo, what are you latest good results?
"I won Sydney Dressage competition a couple of month ago on Worldwide [Worldwide PB is Jo's Gold Medal Winning Horse with who she competed in the London Paralympic Games in 2012]. It was the last one I took him to. He did extremely well. It was his last outing. Now I am forming a new combination with GB Winchester, which is Gary Lung's horse who's sponsored me to ride him. It was our first Thursday which we got over 70%, I was very happy. It just seems to get better and better. He was a little bit shy today at the flapping on the judge's box today [Friday was an extremely windy day down in Werribee] and he doesn't like wind in his face … I cannot blame him… I didn't see a thing with this wind! [chuckles]. No he was a good boy today"
Are you enjoying this new mount?
"Yes I am. We've only had 12 rides now so we are still a very new combination. Gary lives in Queensland, he came down to Ronda [Thomson]'s property in Bolinda, at Harney Park. He's been there for two or three weeks. After competition he is going back to Queensland and then Gary will bring him down just before Boneo Park, which will be our second qualifier and then the third in Sydney. He is my 'road to Rio' horse."
How are you getting prepared on this #RoadtoRio? Have you changed any of your habits?
"My program is pretty much the same since I came back from London. I have been training all the way through, I haven't had a break. I followed through my diet. I have got Celiac disease (food allergy to Gluten) and a lot of allergies to food. I don't have sugary drinks or anything so I eat healthy all the time. It's a big thing for me and I don't even think about it anymore. Instead of reaching for a packet of lollies I'll reach for fruit. I do physio twice a week, acupuncture and deep tissue massage. I also do gym every day, my own gym at home, for my cardio I do 200 compressions on a swing in the park or at home, each night, whether it is rainy or sunny. I use my Thera bands every day, wherever I am, I will bring them with me just to try and keep my upper core strong. I have a lot of medical things as well. With my low immune system, I stay away from people with colds. Basically my life is train, do my horses, do my gym, follow my diet and go to bed at 7.30pm with Coronation Street and then get up again at 6 in the morning."
You have lived the dream in London. What would it be for you to go back to the Paralympic Games in Rio?
"Yes, I have…The London trip was a dream since I was a kid… to see the flag and to see why athletes cried … And to prove "I can ride", I can do this, I know I can! It was my destiny to do that and to beat Lee [Lee Pearson is a British para rider, nine times Paralympic gold medallist] was just the icing on the cake!
Now I know what I have to do now. I am more professional, have better skills, I am fitter, I know more, I am more prepared and … I am hungry for it. I love what I do. I absolutely get tinkles when I ride. It is all I ever think about and dream about. So now I just want to do it again."
Do you share this London experience with younger riders?
"Yes I do. I don't care the age; which country they are from or whether they run against me … It's what we are! We're Para riders and we should always help each other and able bodies I help them too. We need to be there for each other, we are all from the same country; we should be there. Or we all have the same passion of our sport; we should support each other, regardless. Everyone has a time of shining; we just need to wait for our time."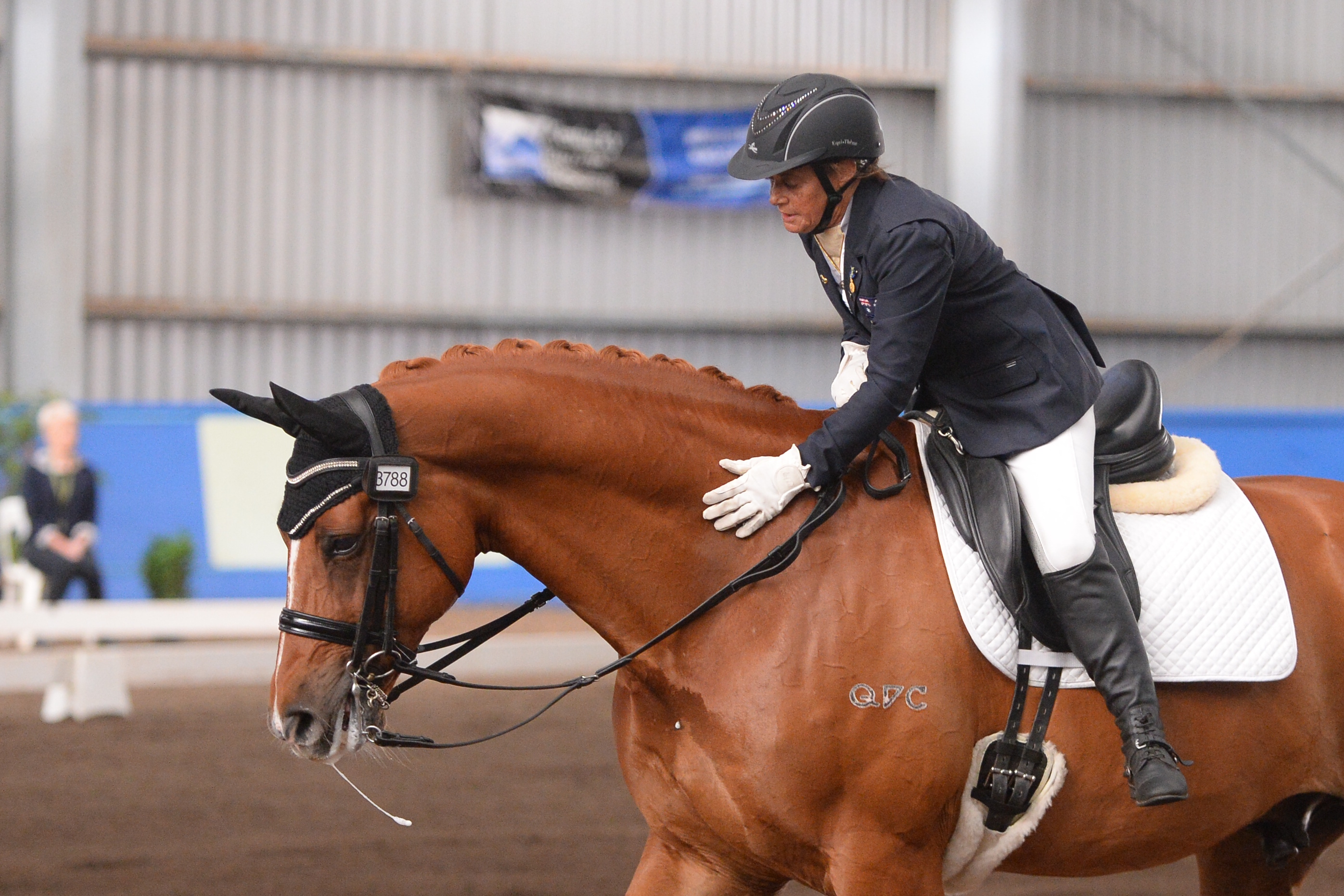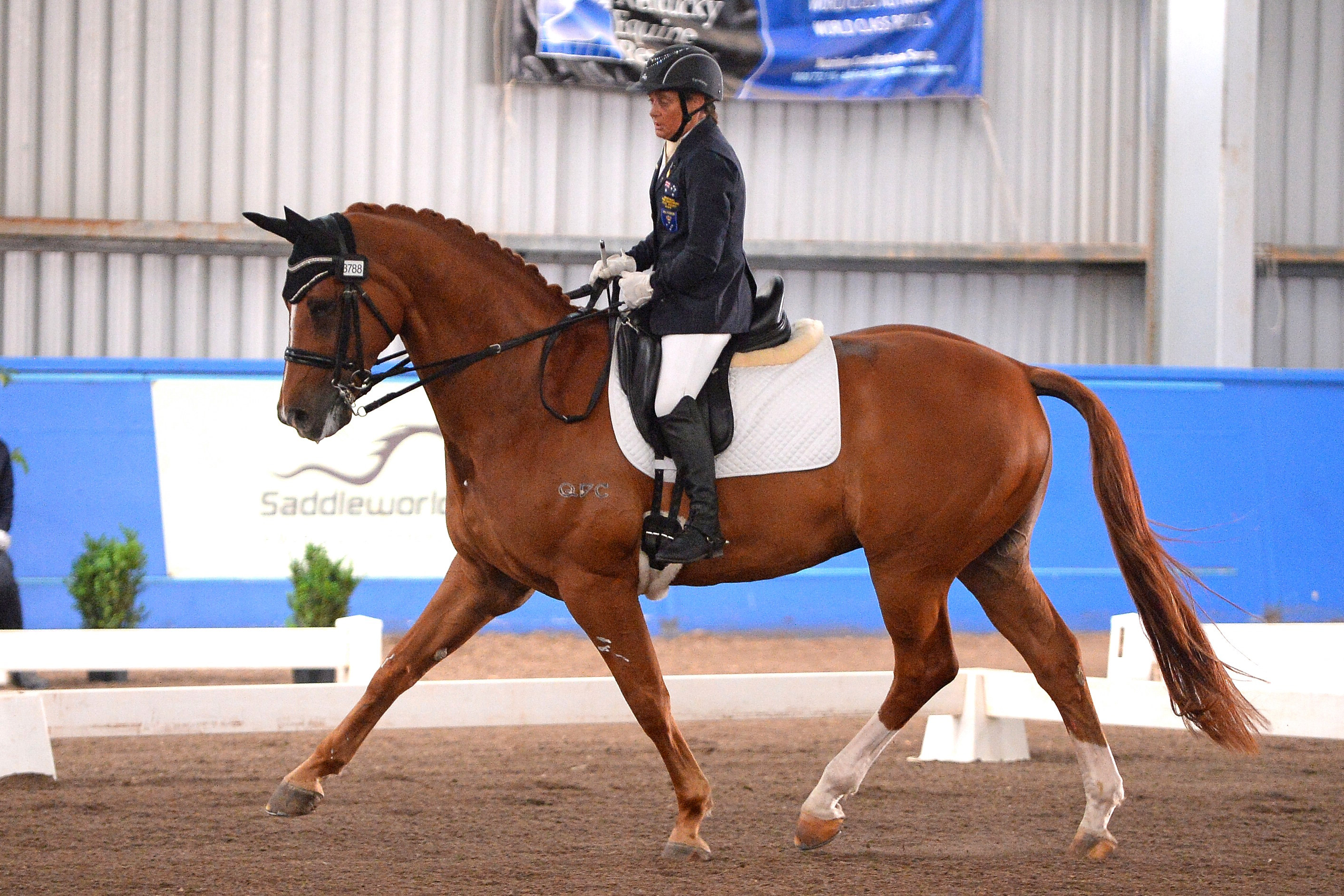 RELATED #ROADTORIO STORIES : 
To read all the Para-equestrian NEWS, articles interviews of the riders ... click HERE.