courtesy of Simon Tainsh
COACH OF THE MONTH Simon Tainsh
COACH OF THE MONTH is a regular series in our Evolve News. It is a way of highlighting the EA coaches and educators who work with dedication and passion all over Australia.
Simon Tainsh is a full-time Coach and competitive Eventing rider from Victoria. He shares his life with Jessica, with whom he rides and works alongside, and together they have a 5-month-old daughter, Mackenzie.
Simon grew up in a horsey family.  An Australian Pony Stud to be exact. "Mum had ridden Dressage and Jumping before having the majority of her success in the show ring and with breeding and Dad just rode around the family farm he grew on in Central Victoria." His parents still run Kingsfred Pony Stud with their foundation lines based around Barolin Penny Farthing.
Simon did the usual Pony Club start and stayed a member of Corio Moorabool Pony Club in Geelong until he was 24 years old. He competed twice in the Eventing National Championships and in approximately ten State Championships in a wide range of disciplines from Mounted Games & Novelties to Musical Rides and of course in Eventing ! "I won the 2009 Championships on what would turn out to be my first three-star horse." explains Simon.
After high school, Simon went to University to study Agriculture & Rural Business Management which led him into working for Stock & Station agency, Landmark in Ballarat, for 8 years, while riding was still a hobby. 
Thinking back, he now feels that working full-time and riding "for pleasure" before becoming a full-time coach, played in his favour because, during those 10 years, he started building his coaching experience. He could coach at Pony Club rallies, clinics and camps and give a few private lessons over the summer with no pressure of making a living from it "I was gaining experience and creating a name for myself".
In 2013 Simon decided he wanted to take the chance to turn his hobby and passion into a professional career. He was initially a coach at his local pony club. "I was the only Grade 1 rider for a while so he started to coach rather than ride." His extensive experience as a rider and as a coach helped him : "I had already a very well established list of students and I wasn't a new person on the block" says Simon.
Simon's daily schedule is split in two.  In the morning, with all the team from 'Kia Ora Performance Horses' they work between 10-14 horses which are made up of their own Event horses, owners horses, OTTB retainers and further education/schooling horses and then in the afternoon Simon coaches.
"Both parts of the business I find seasonal but I do not move away from my strict 'before 1pm & after 1pm' daily structure (except for full day clinics) because I found if I did, one part of the business disadvantaged.  I either coach too much and horses don't get worked or I ride too much and I lose students."
"I love being a coach.  For people that want to be helped and learn more, I have all the time in the world.  When I can use my experience and knowledge to help someone else it is very rewarding.  This sport is hard enough and if it means I can help someone be better than I get a lot of satisfaction from that."
Outside of riding & coaching Simon is on the Geelong Horse Trials Organising Committee and has recently just stepped down as President of the Victorian Eventers Association.
His future goals, as well as his days, are divided in two parts : his personal competition goals and his business goals for Kia Ora Performance Horses.
Simon currently has a pool of 6 competition horses including two three-star-horses. "I am in a good position with nice horses coming along and I enjoy riding each one of them every day". His two top horses, Just De Manzana and Vengeance will continue the season at three star level with the goal in 2017 to both be competing in the four star at Adelaide. "From there who knows... The ultimate goal is to keep getting closer and closer to team selection for WEG and Olympics!"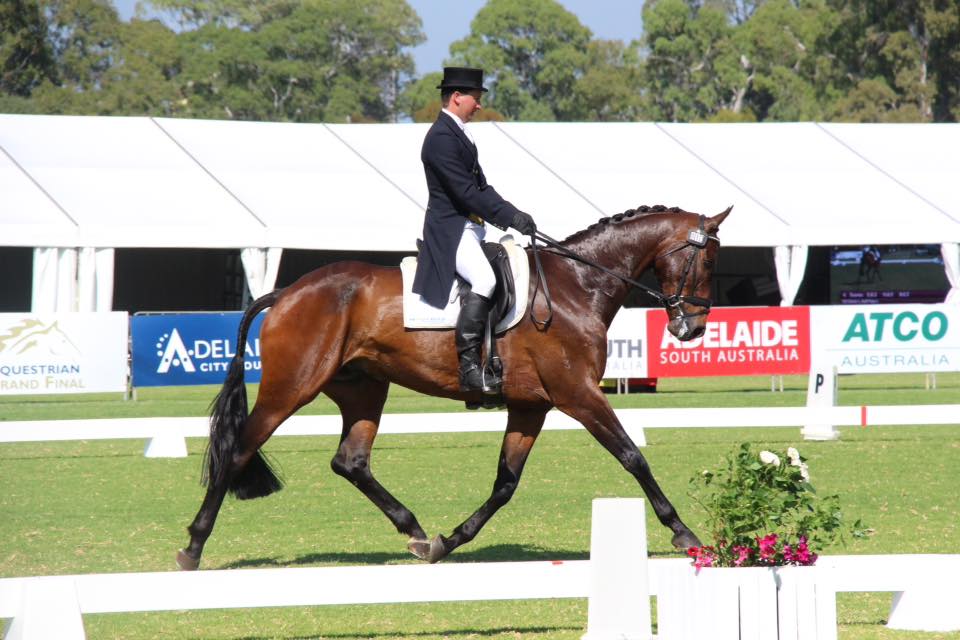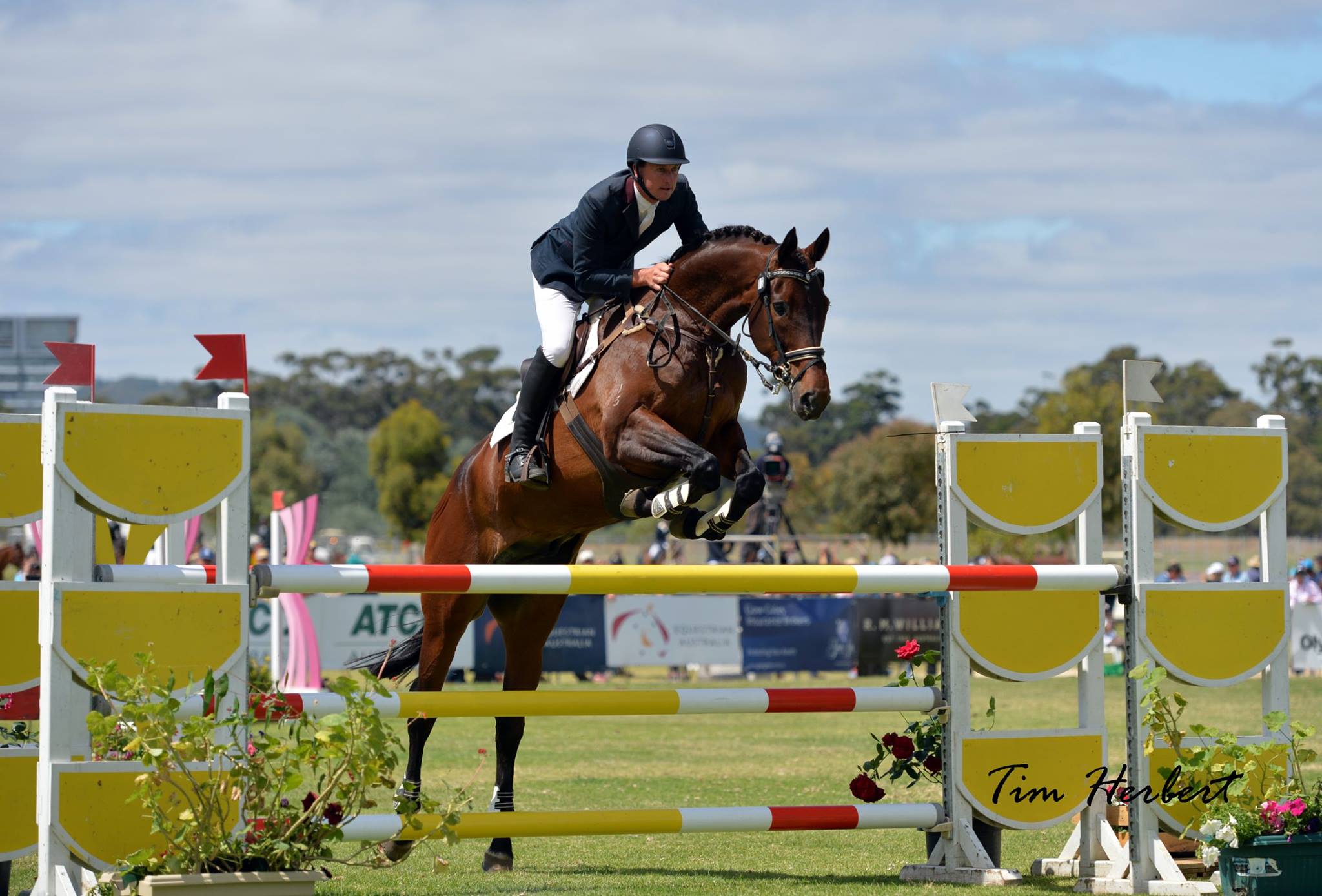 Related articles :