Photos courtesy of Libby Welch
COACH OF THE MONTH Libby Welch
COACH OF THE MONTH is a regular series in our Evolve News. It is a way of highlighting the EA coaches and educators who work with dedication and passion all over Australia.
Elizabeth Welch is a full-time Level 1 General coach from Queensland on the Gold Coast. She lives with her husband Graham, a horse lover and a breeder, and owns Dressage specialised stables. They have 3 children, Sam Tom and Victoria. Victoria works with them, managing the horses. 
Libby started riding at the age of eight (she is now 55). Her local vets in Clare (SA) were a husband and wife team with twin girls who were Libby's age. "They were horse mad and I just loved it! I would spend every chance I had at the Wilson's house, riding with the girls. We played cowboys and Indians, fell off lots and had loads of fun." In her own family, Libby was one of five children and no one shared her love of horses, "this caused my mother great distress. All I wanted was my own horse which finally happened when I was 12."
Later on, Libby was sent to boarding school in Adelaide. "I was lucky enough to be able to take my horse and keep it on the ag farm at school. On the weekend if pony club was on I would ride about 12 km to get to pony club through the suburbs, this was unsupervised! Heaven help if that happened today!"
Libby spent her early years of riding doing Eventing and got more interested in Dressage once she moved to England at 18 yo where she completed her BHSAI at Moat House in Kent. On returning to Australia,2 years later, she found it difficult to earn enough money from teaching so she took a job in the Thoroughbred industry.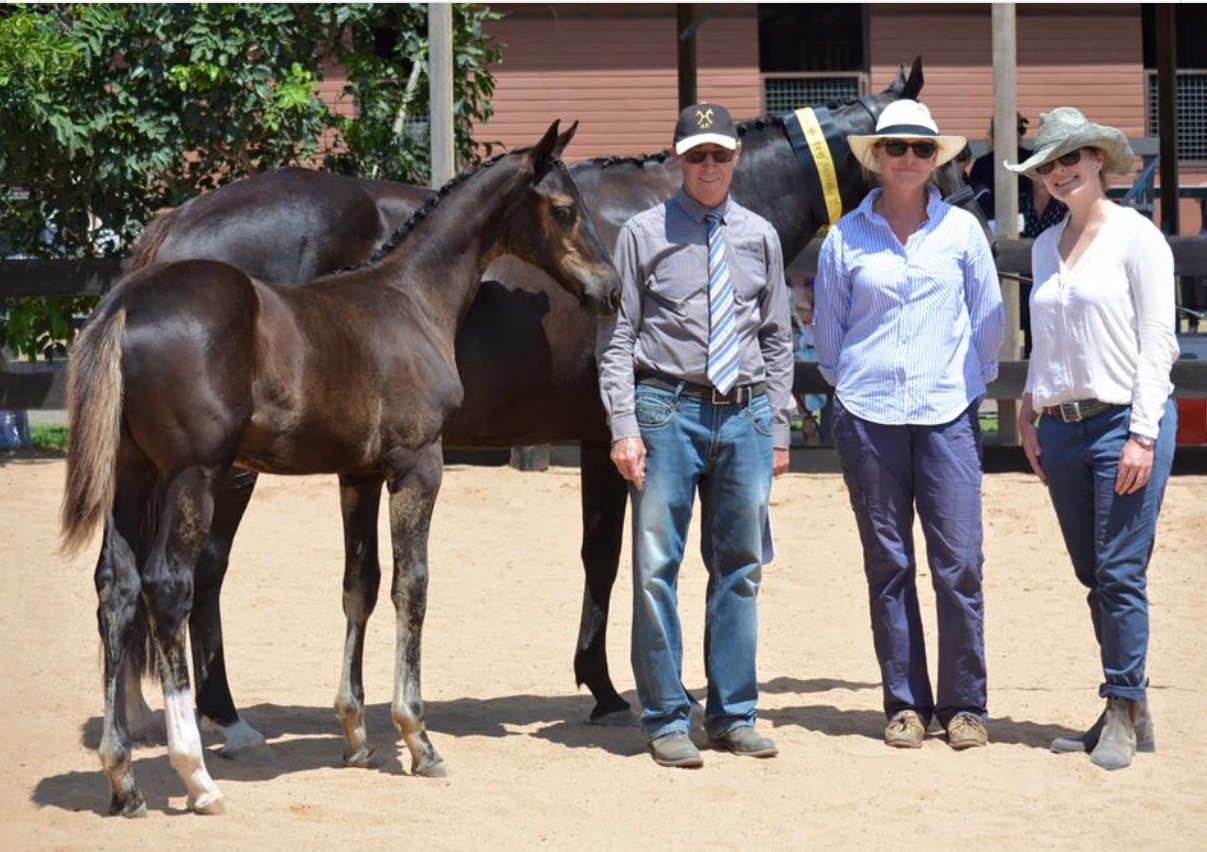 "We are lucky enough to have produced three Grand Prix horses (BJ Casablanca,Brentanus and Glogau) and five FEI Horses (Balambrae Kepler, Remi World Vision, Washington, Fabritzio and Kalahari). Currently in training we have two Grand Prix horses, two Small Tour horses two Medium Tour horses and a very special young horse called Charlie Brown. We also train horses for other people."
Libby's recent results, on her 8-year-old horse Fibritizo, include a win at Prix St Georges locally and a fourth at the National Dressage Championship in the Advanced Freestyle. Over the years Over the years she has been on the Queensland Dressage State Squad.
"I enjoy coaching many levels of horse and rider in Dressage but the most satisfying is when you see the lights go on with a rider and you know you have helped that rider better understand the horse and the partnership starts to blossom. All riders benefit from work on the basics and position improvement and this is greatly appreciated by the horse!"
"I have a fantastic team of people around me which all of my students benefit from, saddle-fitter, horse and human physio, great vets and let's not forget the all important farrier."
Libby helped for several years with the Queensland Young Riders, as squad coordinator and organising clinics with top international and national coaches. She also classifies for the Hanoverian Society of Australia. "I was lucky enough to have the opportunity to do my training in Germany and judge there."
Talking about the future, Libby hopes she will bring her young FEI horse into Medium Tour "and then onto Grand Prix in a perfect world!"
Related articles: