COACH OF THE MONTH Clive Reed
COACH OF THE MONTH is a regular Education series on our website. It is a way of highlighting the EA coaches and educators who work with dedication and passion all over Australia.
Clive Reed, 57, is a Level 1 EA NCAS General Coach in South Australia. He owns and operates Reed Equestrian Australia on the family's Northern Equestrian Centre property in Penfield, 40 minutes north of Adelaide CBD with his wife Morya and son Conor.  
Specialising in showjumping, Clive is a full-time coach and also trains young horses of all disciplines to start their competition careers. He still successfully competes with a team of showjumpers and regularly hosts overseas riders who stay and train at his facility.
Clive is actively involved in supporting Equestrian Australia both at a state and national level. He is currently a member of the Equestrian SA Jumping Committee and has served the past 12 months on the National Jumping Committee. For the past four years, he has worked with the EA High-Performance Team as one of the National Jumping Selectors.  In addition, Clive is an SA State Jumping Selector.
Clive's coaching career spans 30 years and his skills have taken him overseas. During the past 15 years, he has worked with jumping riders in Hong Kong and Singapore. He was Singapore's National Coach for two years which included two international team competitions in Daegu Seoul. He has also been a coach of the Hong Kong Young Rider Squad. In addition to these appointments, Clive has worked with many overseas riders of different levels including Olympic Games participants. During his tenure as Singapore National Coach he spent time training and coaching local coaches, including the development of specific coaching programs to further enhance the coaches' education.
In Australia, Clive has been Chef d'Equipe of SA State Teams competing in National competitions and has been the appointed coach for some of these teams. Clive also coached five SA Junior Young Rider Squad members, one of which is also on the Australian Young Rider Elite Squad.
Clive has been fortunate to work with influential people to further develop his skills as a coach and continue to maximise his teaching expertise. Clive says working with David Noble from the AFL has been instrumental in developing better coaching techniques. Clive also credits time spent with international riders/trainers Rod Brown of Australia, Gilbert Bӧckmann of Germany and Jonathan Asselin from Canada.
"Working with these amazing people has enabled me to develop my coaching and mentoring skills for elite athletes and their horses," Clive said.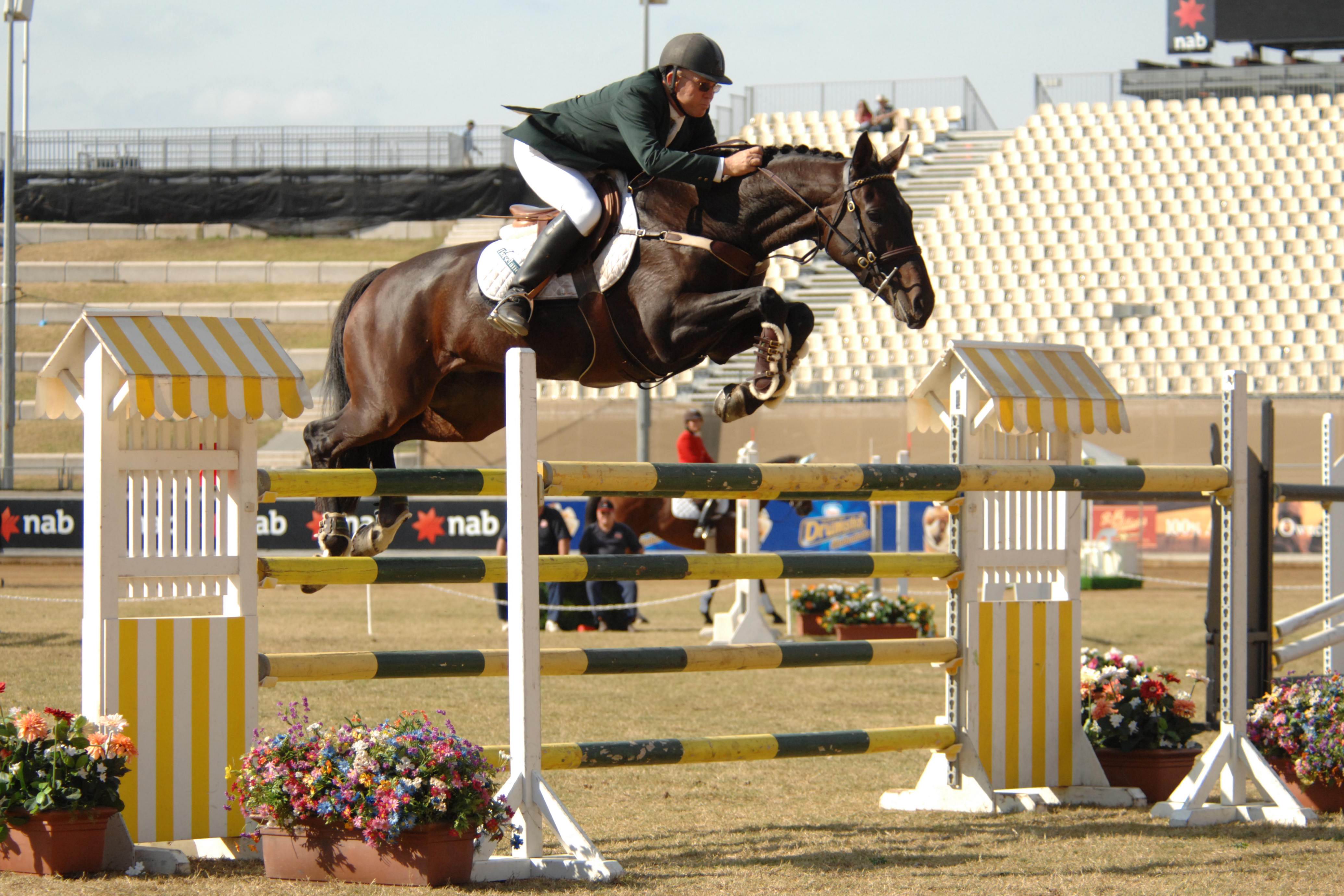 Related articles: