Photos courtesy of Nicole Tough
COACH OF THE MONTH Nicole Tough
COACH OF THE MONTH is a regular Education series on our website. It is a way of highlighting the EA coaches and educators who work with dedication and passion all over Australia.
Nicole Tough is a full-time EA NCAS Level 1 General and EA NCAS Level 2 Dressage coach from Advancetown, Queensland. She lives with her "wonderfully supportive hubby, who is my sports psych, truck driver and clown in one package!" and her 23-year-old son fan of rugby union and cricket on their own horse training facility. Nicole was awarded the 2016 Coach of the Year at the Equestrian Queensland Awards night held on the 28 January 2017.
Nicole first became interested in horses at the age of 13 when her father purchased a share in a racehorse.
"My dad and the trainer, Noel Payne, surprised me with my first horse and not long after that I started at the Mudgeeraba Pony Club and had a weekly lesson and loved eventing. "
"When I was 15, when I saw the light called Dressage," Tough said.
Nowadays the 45-year-old mother of one has her own training and agistment barn on the Gold Coast in QLD. She is a full-time dressage coach, trainer, judge and volunteer for the sport and has recently enjoyed plenty of success in the saddle.
"I had a wonderful season on two very special horses in 2016 - Furst Tyme and Borsato."
On both horses she won the Small Tour and Medium Tour Championships at three Regional Championship competitions, the Brisbane CDI and QLD State Championships and also won an Australian Performance Gold Medal on each horse.
"Sadly, I didn't get to finish the season at the Australian Titles, with Borsato returning to his owner, and the sale of my beloved Furst Tyme."
"2017 will be a year of new beginnings with two new young horses that my husband and I found and imported from The Netherlands and Germany."
Tough began her journey as a coach whilst she was studying Literature and History at University.
"I started to coach some locals, thought I should become an accredited coach for insurance, and before the end of University, thought I could make it a full time gig. I love horses and I love coaching and making a difference."
Tough says Equestrian sport is unique and relishes the opportunity to train two athletes, both individually and as a team.
"No matter the rider's goals, I like helping them set them and take the steps towards achieving them. To inspire dedication and share knowledge are some of the best qualities of my job."
As well as juggling her time between coaching, clinics, judging, being a wife and mother she is also the event Director for the QLD Festival of Dressage, which is an educational and entertainment event showcasing the popular discipline.
This year will be the 10th Anniversary of the QLD Festival of Dressage.
"We are very excited to report that we have secured Debbie McDonald, Richard Weiss, Peter Shaw and Alistair McLean as presenters at this years event. Over the past 10 years we have raised in excess of $250 000 that goes directly back to Equestrian Sport in QLD. I am also a member of the Dressage QLD committee and just finished six years with the Dressage QLD Judges sub-committee."
So what does future hold for this very driven and busy woman?
"I am always aiming to be a better rider, trainer and horsewoman. There really is not enough time in one lifetime to master it. I am looking forward to the journey on the two new horses, looking forward to helping many students on their journeys with their horses, and I'm working towards my FEI 3* Judging accreditation, and who knows - but my goal is, that if I can't ride at the Olympics, I'll try and judge there."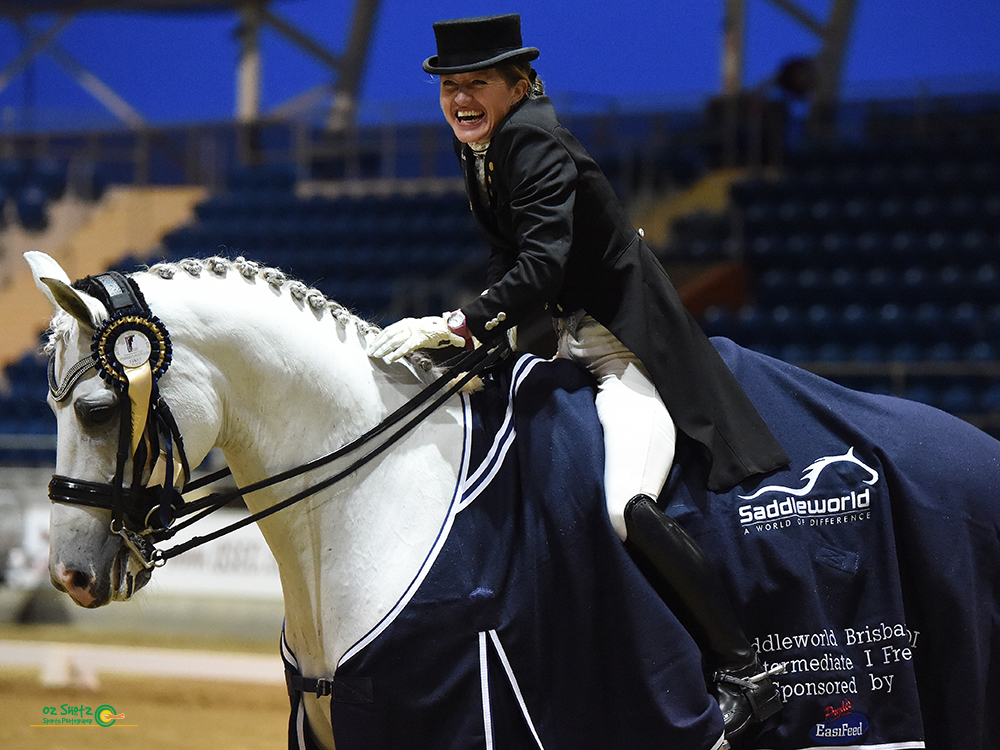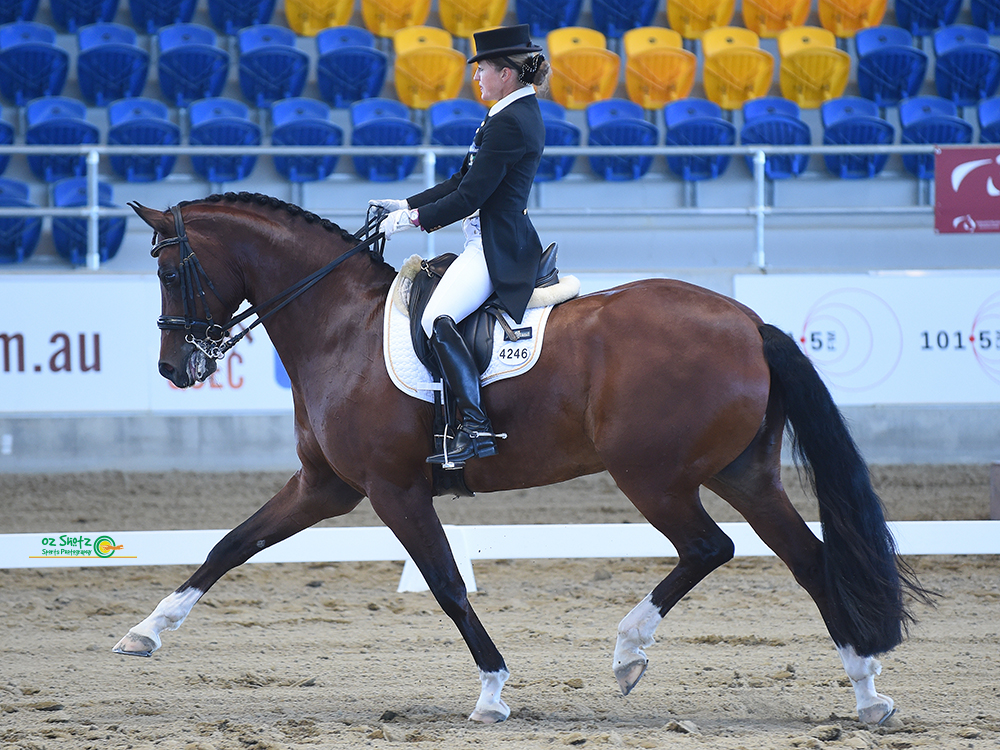 Related articles: