Photo courtesy of Vanessa Lines
COACH OF THE MONTH Vanessa Lines
COACH OF THE MONTH is a regular Education series on our website. It is a way of highlighting the EA coaches and educators who work with dedication and passion all over Australia.
Vanessa Lines, 48, lives with her partner Warren in Bees Creek which is about ½ hour south of Darwin in the NT. She is a Level 2 Dressage Coach plus a Level 1 General Coach. Vanessa grew up in Dural NSW and spent nearly 40 years of her life there until moving to Darwin.
"I hail from a non-horsey family and remember that from a very early age I would drive them crazy about horses until finally when I was nine-years-old, Santa delivered a horse for Christmas. My parents, although they loved animals, really knew nothing about horses, so it was no surprise when I look back now, to see this beautiful 15.3 hand Thoroughbred ex-show jumper with a knee the size of a balloon being lead down the drive. Yes I can hear what you're thinking! This horse knew how to go fast, very fast and I didn't know how to ride so we didn't have a very successful start. I didn't let that deter me though. A few years later after saving all my mowing money I bought a 13.2 hand pony (Lady). Mum and Dad had bought the first one so I was on my own now, if I wanted another horse I had to pay for it myself. I had enough to buy her but nothing left for a saddle or bridle, we became very good at bareback and halter riding. I spent years at Arcadia Pony Club doing everything possible, I loved it all.  Everywhere I went with Lady, I had to ride her there and I look back now and think how lucky I was as a kid growing up to be allowed to disappear on horseback all day long. The ride to pony club was around 7 kms from home, laden with a chaff bag of hay and a bucket tied on somewhere it was usually a race with the other girls who could get there and home the fastest. Lots of great memories.
I was very fortunate in my teens to have met Mahla Pearlman who introduced me to dressage. She was the former Chief Judge of the Land and Environment Court of NSW and somehow found time to give me dressage lessons in return for cleaning her stables and gear. She was very patient with me and shared her passion of horses. 
Although I enjoyed dressage I did quite a fair bit of showing as well but jumping was my passion. My uncle was a good eventer back in the day and I think it was him who inspired me to give it a go. I loved it! In those days we trained hard, went to every event we possibly could and was fortunate enough to be surrounded by some amazing coaches. Attended some great clinics and travelled miles with our horses and friends for days at a time. The friends I met eventing are still some of my closest friends today. I had a lot of young and green horses in those days and the knowledge I gained throughout all those years is still with me today. I had many successes and had the time of my life.
I've been so fortunate to have some amazing opportunities given to me in my short lifetime, one of those was Managing a five star island resort in Fiji. I was the sales and marketing manager for Yasawa Island Resort for around 8 years when the opportunity came up to live on site in Fiji managing the property. This was also the first time in a very long time I lived without the horses. It was an amazing experience and one that led to another opportunity of moving to Darwin.
My move to Darwin nearly 10 years ago came with challenges, and surprises, firstly the distance of getting horses here (6 days from Sydney) and the tropical weather (hot, humid and wet). The competition season is only around 7 months of the year and there is no eventing! There were no accredited coaches when I first moved to Darwin so we were very reliant on clinics from interstate coaches to keep us motivated and inspired. I bet you are wondering why on earth I came now….It was not long after moving here I gained my Judges accreditation and did some local judging but I really had a desire to help these riders improve and prepare them before they get into the arena.  I am a real stickler for the basics no matter what discipline you choose. So it was then I started my NCAS coaching with EA and have never looked back. Intro, level 1 General, Level 1 Dressage, Level 2 Dressage tick tick tick.  Nearly all my assessments and training were completed Interstate and I was incredibly fortunate to be surrounded by such great Coach Educators and mentors like Chrissie Johnson, Wendy Barker, Colleen Brook, Kerry Crees and David Finch. I still haven't discounted one day starting my Level 3 so stayed tuned. Not long after I completed my Level 1 our local Member for Goyder, Kezia Purick actually covered my journey on completing my coaching which was read in Parliament and is now recorded in a hansard document. A very proud moment. In 2016 I became a Mitavite supported rider plus a sponsored rider with Saddlesplus NT another amazing opportunity with two fantastic businesses since becoming a Level 2 coach.
To do all of this and keep things ticking along at home my partner of 17 years is an amazing person and my biggest supporter. I know I would not be where I am today without his help and support. He shares my passion and love for the horses but chooses not to ride horses but races bikes instead. We have a great balance and I must say, being a builder has come in very handy at home to build and fix things. 
I mainly compete dressage these days and have a lovely team of 4 warmbloods at home. My superstar in the making is a gorgeous 5 year old Jive Magic gelding F1 Jaguar who is competing Novice. The sky is the limit with this talented boy, I hope to see him at GP one day. He will compete here this season then travel to Adelaide and compete down there during the wet. For now taking him nice and steady. I also have Byalee Gift a very impressive moving horse who is competing at Elementary, he's a sensitive fellow but has all the ingredients to go a long way also. Jervaise R is by Jive Magic and although been a slow horse to mature, he is the favourite of the stable with his infectious character. My newest member to the team is Ollie, a Warmblood cross who will share my return to the showjumping season this year. Days are pretty busy at Wave Equestrian with my team getting worked before I go to my day job then lessons each afternoon. I am the luckiest coach in the world to have such a great group of students who are all so dedicated and have a desire to learn. I really love those moments when everything comes together and you can share their milestones. Remembering how far you have come and where you are going is really important. We face quite a few extra challenges living and keeping horses in an isolated and tropical environment, I certainly have learnt a lot about horse management and nutrition since being here but certainly won't allow my knowledge of this to become complacent. It's an exciting year ahead for myself and my students and I am really excited to follow and support their progress. Anthony Robbins, an Amercian businessman and life coach said to me once, you surround yourself by people who have spent their life learning. Never been a truer word.
At Wave Equestrian we also organise a few clinics throughout the year with interstate coaches, I believe consistency plays a big part in your success and are fortunate to have some great coaches willing to spend regular time in Darwin to coach. Apart from my day job and coaching life I am also the President of Darwin Dressage Club. This keeps us all very busy but I wouldn't have it any other way.
Good luck to everyone and I hope 2017 is a great year for you all."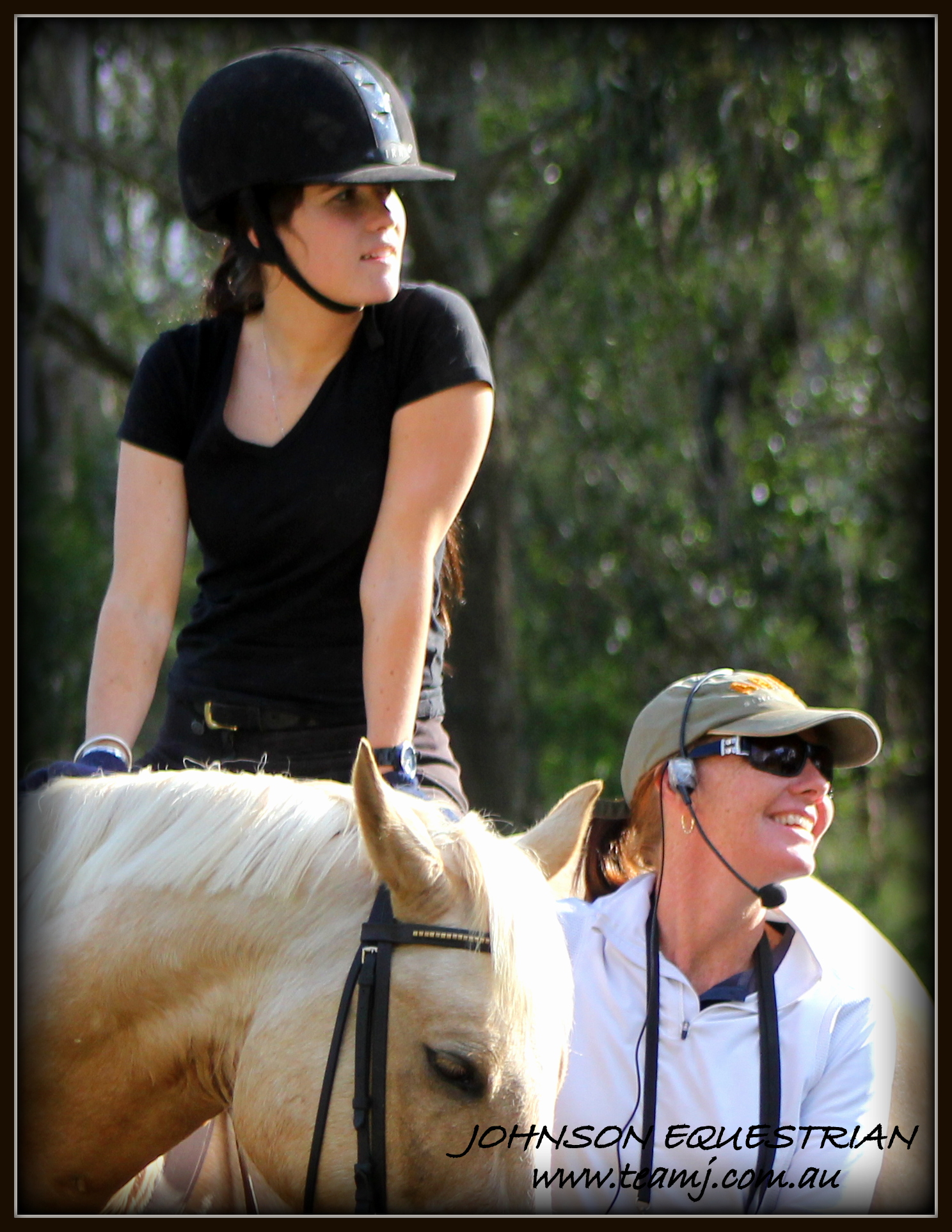 Related articles: